Industrial automation is a process of using various control devices like PC's/PLC's/DCS to have control on various operations of an industry with significantly lesser human intervention that can provide automatic control performance. Industrial automation can be achieved by using technologies that can get desired performance or output with high productivity, quality and flexibility with less safety issues.
Advantages of Industrial Automation
High productivity
High Quality
High flexibility
High Information Accuracy
High safety
Here's a list of companies who are leading the industrial automation market:
ABB 
A Switzerland based multinational company that serves varied range of industries with automation products, system and services with its operations in more than 100 countries. Majorly known for its manufacturing robotics, ABB has been in the market since 1988 offering innovative industrial automation solutions to process and hybrid industries. Their offerings include industry-specific integrated automation, software and advanced services, electrification and digital solutions, control technologies, measurement & analytics, and marine & turbocharging offerings. ABB's Industrial Automation business is writing the future of safe and smart operations by helping its customers remain competitive, improving their ROI and running safe and productive operations.
Rockwell Automation
Despite acquisition attempts from Emmerson few years back, Rockwell Automation continues to be one of the top industrial automation companies across the globe. Headquartered in Milwaukee, it spans over 80 countries across globe focusing on technology innovation, domain expertise, and integrity and corporate responsibility. Although most famous for its flagship brands Allen-Bradley® and Rockwell Software®, the company operates in the Architecture and Software, and Control Products and Solutions segments. Major attribute for Rockwell Automation is its Connected Enterprise program which integrates control and information in an open, secure and scalable environment with an leverage of its application expertise which uses FactoryTalk Analytics. FactoryTalk Analytics is an open-architecture platform which provides a complete ecosystem of IIoT data sources.
Siemens
Siemens is a German multinational conglomerate company headquartered in Munich focusing on the areas of automation, digitalization, and electrification. Company is one of the world's largest producers of energy-efficient, resource-saving technologies. Siemens' technical expertise, comprehensive portfolio and long-standing experience are helping to pioneer a sustainable future across the globe. Apart from its Digital Factory and Process Industries, Siemens has shown a great commitment to the automation and manufacturing sectors by embedding its MindSphere cloud-based, open operating system for IIoT. Siemens has a long phalanx of 377,000 employees across 200 countries/regions which majorly operates in production and manufacturing plants worldwide. Siemens is also emphasizing a digital twin of entire value chains which further can virtualize entire lifecycles to produces efficiencies in development, operations and maintenance.
Schneider Electric
Specializing in energy management and automation industry, Schneider Electric caters manufacturing industry with an extensive product portfolio for Homes, Buildings, Data Centers, Infrastructure and Industries. EcoStruxure, an IoT-enabled, plug-and-play, open, interoperable architecture and platform is company's flagship product that delivers Innovation at Every Level from Connected Products to Edge Control, and Apps, Analytics and Services, on 6 domains of expertise — Power, IT, Building, Machine, Plant and Grid — delivering enhanced value around safety, reliability, operational efficiency, sustainability, and connectivity to our customers.
Honeywell
Honeywell, a US-based MNC that spreads across geographies with an extensive product portfolio cross different industries. Broadly operating in four strategic units — Honeywell Aerospace, Safety and Productivity Solutions (SPS), Home and Building Technologies (HBT), and Honeywell Performance Materials & Technologies; Honeywell demonstrates a strong commitment towards its clients. Honeywell is leveraging shift of industries towards digital transformation with its Connected Plant program that integrates processes, assets and people to help users digitalize their legacy hardware to software, especially its large base of TDC3000 DCS users.
Company's recent introduction of its product called ELCN which combines emulation and virtualization to replace its 1980s-era Honeywell Local Control Network (LCN). ELCN uses modern execution platforms, including on-premise cloud systems. The company has also acquired secure remote access solution provider, Next-Nine, which enables company to expand its suite of cybersecurity offerings. The company is also looking forward to provide complete managed cybersecurity services under its CyberVantage brand.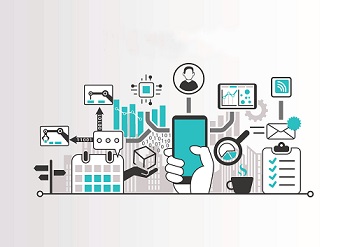 Get industry insights from these and many similar companies at MarketsandMarkets Industry 4.0 Conference: Cybersecurity & IIoT. Companies like Darktrace, Accenture, OPC Foundation, CloudMinds, Litmus Automation, Optiv, SailPoint, Indegy, Tempered Networks,
SentinelOne and more will be presenting their IIOT, Cybersecurity & automation solutions, services and innovations catering to manufacturing sector. Know more about the event, participating companies and registration details by visiting – https://bit.ly/2YHNSGG