Advisors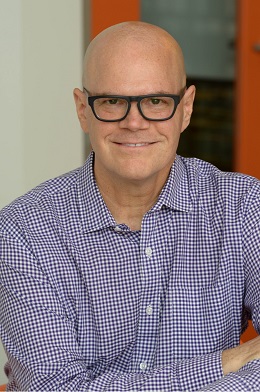 Tyler Mayoras
Cofounder,
Cool Beans
Tyler Mayoras has over 20 years of private equity experience with the past 15 years focused on food and agriculture. As Cofounder of Cool Beans, he is positioned to lead the clean label movement within the plant-based foods industry. As an Operating Partner at the Beyond Impact Fund, Mr. Mayoras is investing in sustainable companies taking animals out of the supply chain of food, beauty and fashion. He is also an Advisor to Atomo Coffee and Renewal Mill. Prior to joining Cool Beans, Mr. Mayoras was a Principal at Advantage Capital Food and Agriculture Fund where he led transactions in Shenandoah Growers, Navitas Organics, Farmhouse Culture and Snaxsational Brands (Snack Pop and Pasta Chips). Tyler is also an angel investor in emerging companies including Simple Mills, Atomo Coffee, Renewal Mill, Spero Foods, Tiesta Tea, Halsa Foods and Cool Beans.
---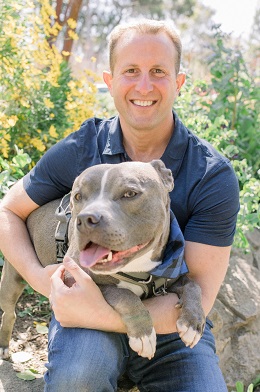 Paul Shapiro
CEO,
The Better Meat Co
Paul Shapiro is the CEO of The Better Meat Co., the author of the national bestseller Clean Meat: How Growing Meat Without Animals Will Revolutionize Dinner and the World, a four-time TEDx speaker, and the host of the Business for Good Podcast.
---
Speakers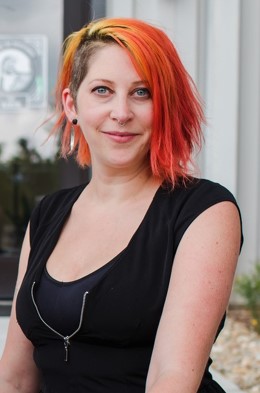 Sadrah Schadel
Co-founder & CEO,
No Evil Foods
Sadrah Schadel is a leader and innovator in the plant-based food space. As the co-founder and CEO of No Evil Foods, she guided the growth of her company from a farmer's market to a national brand fueled by her commitment to animal welfare, social good, and creating killer culinary experiences through simple ingredients. She utilizes the visibility and success of her company as a vehicle to drive transformative impact, leading No Evil Foods to become the world's first Certified Plastic Negative plant-based meat brand, as well as a Certified Fair Chance Business.
Sadrah provides thought leadership as a Board Member of the Plant Based Food Association where she serves as co-chair of the Sustainability Committee and inspires others by telling the authentic story of what it takes to craft a revolution at speaking engagements and summits around the world.
Sadrah's dedication to giving back and working to improve systems of injustice runs deep. Before she was changing the world with No Evil Foods, Sadrah worked in Employment Training & Development for social service non-profit organizations in the northeast and the San Francisco Bay Area, with a focus on chronically homeless, formerly incarcerated, and dual diagnosis populations. Her love of good food began in her family's plant-based kitchen.
---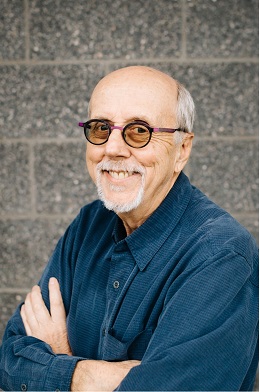 Seth Tibbott
Founder and Chairman,
The Tofurky Company
Seth Tibbott is recognized as one of the authentic pioneers of plant-based foods in the world today. In 1980, after 8 years as a vegetarian/teacher/naturalist, Seth founded Turtle Island Foods (now The Tofurky Company) on $2,500 of his meager life savings. Working nights in a small kitchen near Portland, Oregon, he made small batches of tempeh, a fermented soy protein from Indonesia. For the next 15 years, the business slowly grew in the nascent natural foods sector. While living the entrepreneur's dream, he was also losing his shirt and was forced to build a small but comfy treehouse where he lived for 7 years. In November 1995, he introduced a "Vegetarian Feast" called "Tofurky" which resonated with consumers, media and late-night comedians as well. Today, the company produces 45 plant-based meats and 3 cheeses which are sold in over 25,000 stores worldwide. The company is still independent, family owned and creating innovative vegan proteins.
---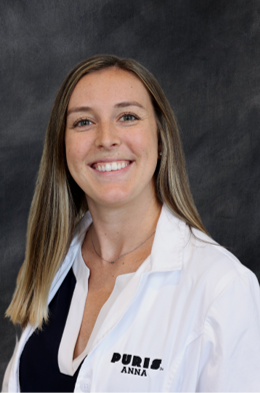 Anna Gustafson
Registered Dietitian Nutritionist (RDN),
Puris Protein
Anna Gustafson is a registered dietitian nutritionist (RDN) and Business Development Executive at PURIS, the largest pea ingredients manufacturer in the USA. She previously worked as an Application Scientist on PURIS' Research & Development team where she innovated with a variety of plant-based foods such as bakery, RTD beverages, and meat alternatives. Anna's background in nutrition brought a unique perspective to product development, where she had an eye for new applications that could be improved nutritionally with PURIS ingredients. In her Business Development role, she seeks out new partners whose products could be enhanced with PURIS proteins, starches, and fibers. Anna believes a plant-based diet is one of the best things we can adopt for our human health as well as the health of the planet, and she is actively working to improve the nutritional quality of plant-based foods.
---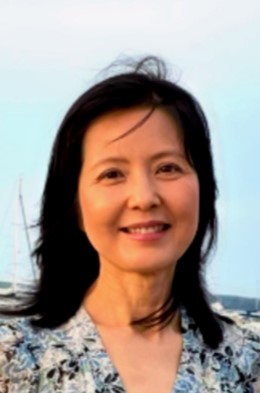 Zheng Song
Founder and CEO,
Angel Planet Foods
Zheng Song founded Angel Planet Foods in 2020 to pursue a dream of creating a plant-based food company to address the environmental problems caused by the meat agriculture industry. Zheng spent over 25 years working in the finance industry and travelled throughout Asia. She discovered that Asian cuisines' rich in flavors, fresh plant-based ingredients and unique textures eradicated her desire to eat meat. Inspired by her daughter, who chose to become a vegan in 2010, Zheng became passionate about bringing high-quality plant-based food to American consumers. Since launching the company, she has developed products together with world-renowned chefs and recipe developers, analyzing the products' nutritional values, and building a team to produce consistently high-quality products. Now, she proudly offers 100% plant-based, Non-GMO certified, Gluten Free, minimally processed, clean products that taste great on eCommerce platforms and through retailers. Angel Planet Foods is a fast-growing company that will benefit from the consumers' demand for healthy plant-based foods and future generations' need for a sustainable environment. Zheng grew up in Beijing, China and has an undergraduate degree from Indiana University and an MBA from the Wharton School at the University of Pennsylvania.
---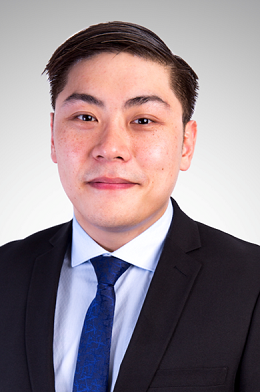 Leonard Chong
Scientific Fellow,
Big Idea Ventures
Leonard is a Scientific Fellow at Big Idea Ventures, performing technical due diligence and mentorship to hundreds of early stage alternative protein companies in the plant-based, fermentation-enabled and cultured meat and dairy categories. Prior to joining BIV, he worked as a research assistant at the Department of Food Science and Technology in the National University of Singapore for 3 years, focusing on novel food technologies, food safety and food quality. He is currently holds a Master's Degree in Food Science and Technology from the National University of Singapore.
---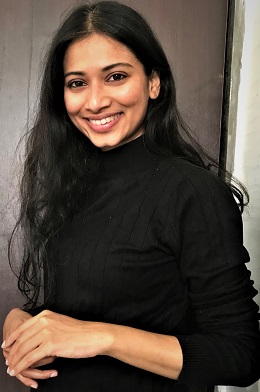 Jasmin K Shaikh
Founder & CEO,
Axia Foods
A trendsetter in Food I From Being a Food Scientist a trendsetter, creating a new path to being pioneer of clean labelled plant-based products in India to developing Plant based food production technology to NASA. Jasmin K Shaikh, Founder & CEO of AXIA Foods. Professionally, she is a Food Scientist, a Lead auditor, Food & beverage consultant, an Innovator, Climate activist & fitness enthusiasts. She is performing all these roles like a pro. Jasmin has worked more than 10 years In food research & development. Successfully she has launched food products for MNC's & start-ups like snackible, epigamia etc which exceptionally doing great in international & Indian Market. . She has founded Axia Foods along with her brother in late 2019 with a vision to meet consumer desire of having clean labelled plant based holistic nutrition at affordable prices & to combat climate change, hunger & malnutrition in a sustainable way. Her breakthrough innovation in the plant-based segment made AXIA foods pioneers of plant-based products in the world. Jasmin's Innovation & work has been awarded worldwide.
---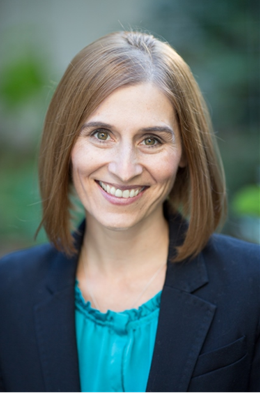 Kristie Middleton
Vice President of Business Development ,
Rebellyous Foods
Kristie Middleton is vice president of business development for Rebellyous Foods and the author of MeatLess: Transform the Way You Eat and Live—One Meal at a Time. She's a sought-after speaker and thought leader on plant-based eating.In her role as Managing Director of Farm Animal Protection at the Humane Society of the United States, Middleton built and led a team of foodservice professionals working with foodservice management corporations and institutions across the U.S. to help them reduce meat purchases and incorporate more plant-based options into their menus. Middleton has partnered with the nation's biggest school districts including Los Angeles, Detroit, and Boston and major food companies to implement plant-based initiatives such as Meatless Monday. Her work has been covered by national media, including The Los Angeles Times, Civil Eats, San Francisco Chronicle, and Politico
---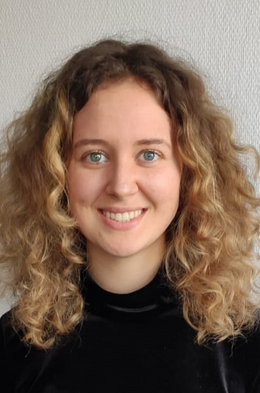 Mathilde Alexandre
Senior Project Manager,
ProVeg International
Mathilde Alexandre is coordinating ProVeg's Cell-Ag Project which focuses on raising awareness and increasing acceptance of cellular agriculture. She is working on shaping a reassuring and transparent discourse around cellular agriculture that resonates with people. When studying communication and media at the Sorbonne University, she researched corporate communication and cultured meat.
---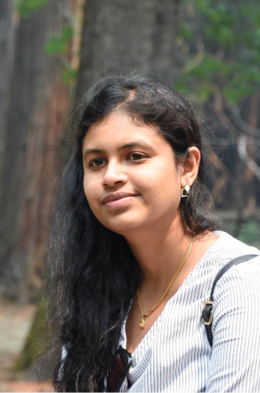 Dr. Gurugirijha Rathnasamy
Lead Cell Line Engineering,
TurtleTree Labs
Dr. Girijha is the lead cell line engineer at Turtletree, Singapore and has over ten years of research expertise in the field of cell and molecular biology. Since joining Turtletree, she has been actively contributing to the process development for cell-based dairy as well as optimization of various cell lines, culture media and development of cost-effective animal origin free culture media. Before joining the company, she earned her PhD at National University of Singapore, and did her postdoctoral fellowship at leading universities like UCSF and the University of Wisconsin-Madison. She also holds an MBA in corporate finance from the University of London.
---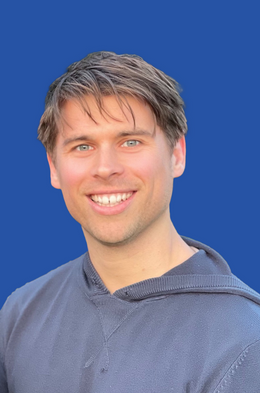 Klaus Mitchell
Founder & Co-Director,
Plant Based News
Klaus Mitchell has always had a passion for health and nutrition, initially coming top of his year for Human Biosciences BSc from the University of Exeter, and then doing a masters in The Genetics of Human Disease MSc on a full scholarship at University College London.Upon graduating in 2015, Klaus launched Plant Based News to raise awareness around the health and environmental benefits of a plant-based diet, which now boasts over 2.8 million followers on social media. In 2021, Plant Based News raised over £1 million via investment platform SeedRS as a way of scaling up and expanding its reach.Klaus has been an author of an article published in the journal of Public Health Nutrition, which explored the effect of diet on various health markers; was script editor on groundbreaking Netflix documentary Seaspiracy; and directs an annual documentary series on Plant Based News, showcasing the developments in the sustainability and alternative protein sector.
---