Speakers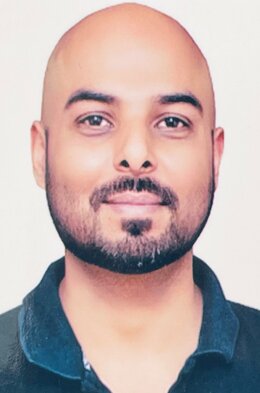 Dhananjay Sharma
Vice President, Sales Leadership ,
MarketsandMarkets
---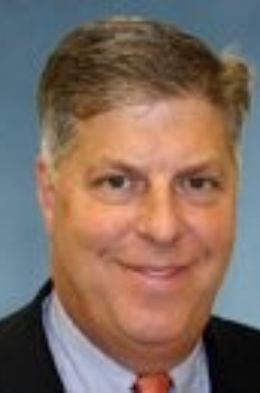 Peter Doscas
Vice President, North America Enterprise and Strategic Accounts,
MarketsandMarkets
Peter Doscas is a seasoned sales executive with over 25 years of sales and sales leadership experience while working for large multi-national companies like IBM and Pitney Bowes as well with Private Equity backed companies like Gerber Technology. As a highly collaborative leader, Pete has a sustained record of over achievement as an individual contributor and Sales leader. Pete's sales results have been obtained through rigorous process development, sales strategies that drive business value and measured execution. Pete brings broad and diversified experience to Markets and Markets having been responsible for Financial Services, Aerospace, Manufacturing, Healthcare, Transportation and Public Sector accounts. He has been highly effective in transforming the businesses he has been responsible for; focusing on the use of technology and digitalization to drive efficiencies and business value to his clients. Pete is extremely customer centric, managing his businesses from "the outside in." Pete has had success in both "hunter" and "farmer" roles and has excelled in taking market share from his competitors
---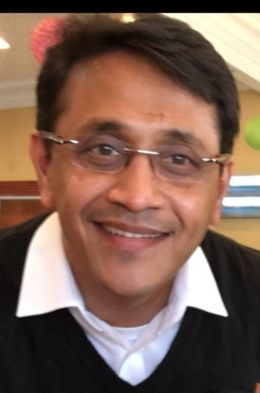 Prashant Parida
Investment Strategy & Portfolio Management - Assets, Offerings & Acquisitions,
IBM
Prashant is currently at the exciting intersection of nurturing innovation (with capital, talent and Go-to-Market ecosystem) and building successful products/solutions on one side; and working with our Partners, Customers, Entrepreneurs & Change Agents to leverage these fastchanging technologies (Social, Mobile, Analytics/Data Science/AI, Cloud, Blockchain, Automation, Platforms, Quantum Computing etc.) on the other, for sustainable competitive advantage. He is passionate about building & mentoring innovative businesses that have a direct impact on improving lives while protecting the environment.
---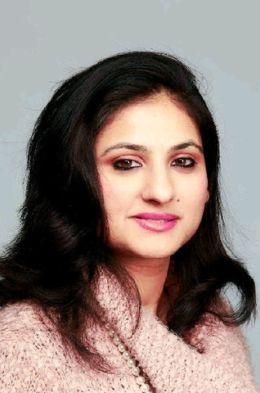 Taruna Upadhyaya
Group Industry Advisor- Communication and Media,
Salesforce
Taruna is a passionate and committed business executive with an entrepreneurial streak. Taruna is a decisive & tenacious revenue growth engineer functioning as a brand guardian. Motivated by the way the digital revolution is disrupting businesses and inspiring brands to build & scale with a 'digital/mobile-first' focus agenda. As a proven Sales & Marketing specialist she has been offering expertise in institutionalizing and executing market entry strategy focused on dissolving barriers to address diverse challenges in Telecom & Media domain across global markets in the US, EU, ME, and APAC region.
---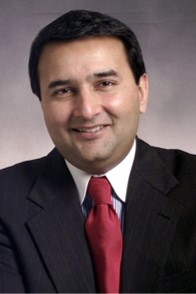 Imran Anwar
Director Customer Success, Innovation, Digital Transformation, Sustainability,
Microsoft
IMRAN™ is best known as "father of the Internet & Email industry in Pakistan" and is among early pioneers of the Internet. He co-founded PKNIC & the .PK ccTLD; and launched the global branded credit card industry there with MasterCard. He achieved these disruptions by overcoming threats and resistance from the religiousfundamentalist dictatorship of a military ruler. Imran is an acknowledged visionary and global strategy, business & technology thought-leader. He is a respected C-suite trusted advisor, management consultant, evangelist & innovation champion. At Microsoft, Imran's focus is on driving Customer Success at the world's leading financial services firms. Earlier he was Enterprise Architect for US Department of Defense, General Electric, and several global financial services leaders. (Business/) Continuity of Operations, Disruptive Innovation (vs just "disruption") and Customer Experience/Delight as sustainable competitive advantages are his professional passions.
---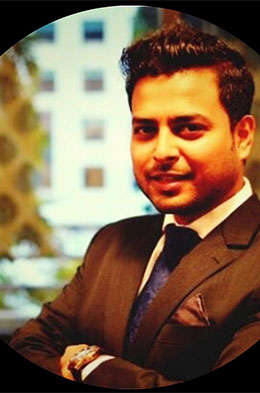 Sreyash Duragkar
Vice President of Sales,
MarketsandMarkets
Sreyash is an experienced sales and marketing professional with a proven track record of generating GTM strategies, Client Management and Account Management by establishing relationships with individuals and strategic partners at all levels across organizations.
---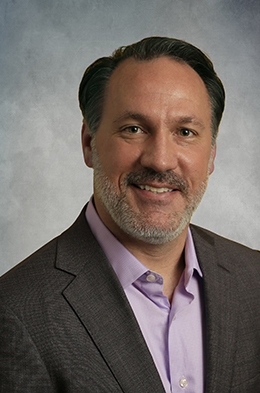 Chris Huff
Chief Growth Officer,
Kofax, Washington D.C
In his role as Chief Strategy Officer, Chris develops and drives the company's global strategic initiatives, Intelligent Automation (IA) thought leadership and cross-functional horizontal integration. Chris is intently focused on helping clients realize maximum return on investment by seamlessly integrating and delivering a single unified IA platform that leverages the vast array of intellectual property in the Kofax portfolio to include Robotic Process Automation (RPA), advanced capture, intelligent-optical character recognition (I-OCR), machine learning, advanced analytics and workflow orchestration. Integrating these capabilities into a single unified IA platform provides clients a true Digital Workforce that adds capacity without headcount. This enterprise approach drives future IA platform features and strategic alliances centered on ensuring the security of the platform and client data, supporting scalability and sustainment and maintaining an open platform that promotes easy integration with Cognitive and Machine Learning solutions to accelerate client adoption of Artificial Intelligence.
---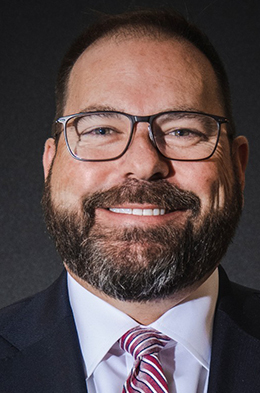 Chip Strange
Chief Strategy Officer,
Ookla
Chip Strange is the Chief Strategy Officer at Ookla, the global leader in network intelligence and connectivity insights. Ookla empowers telecommunications operators, enterprises, and government agencies to analyze, optimize, and publicize telecommunications networks around the world. As the Chief Strategy Officer, he leads global corporate development, strategic partnerships, government and industry affairs, and the Ookla for Good program. Prior to joining Ookla in 2018, he supported the successful divestiture of Mosaik Solutions to Ookla, where he was responsible for corporate strategy, marketing, product management, and software engineering functions. Chip has twenty-six years of telecom industry experience, working with network intelligence and communications service providers. Ookla is part of Ziff Davis (NASDAQ: ZD), a vertically focused digital media and internet company. Ookla is headquartered in Seattle, WA, USA with additional offices in the United States, Ireland, United Kingdom, and the United Arab Emirates.
---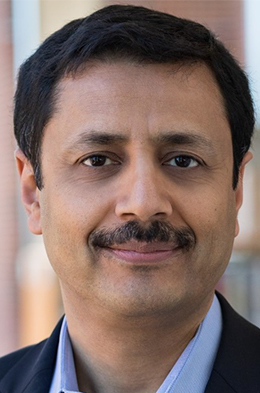 Sanjay Tripathi
Vice President – Portfolio, Strategy & Business Development,
IBM
Over the course of his career, Sanjay Tripathi has delivered growth by leading transformation initiatives and by delivering innovation. He brings a broad set of experiences across start-ups and Fortune 100 companies in the semiconductor, systems, and software industries. In his current position, Sanjay is responsible for defining & executing the strategy, portfolio, operations, and partnerships of a multi-billion-dollar IBM software business focused on IoT, Supply Chain, Product Engineering, and Blockchain. Sanjay's leadership has been instrumental in growing these businesses via revamping the product portfolio, resetting prices, transforming the process of development, and improving key elements of Go-toMarket such as demand generation, client selection, customer segmentation, account coverage.
---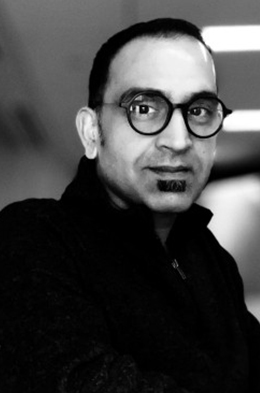 Satish Raman
Chief strategy officer,
Fractal AI
Satish is an award-winning growth, strategy and corporate development professional with over two decades of experience. Track record of developing, formulating & executing organic & inorganic growth, and financing strategies at companies across the areas of advanced analytics, artificial intelligence, technology and tech-enabled services, resulting in significant competitive differentiation and value creation.
---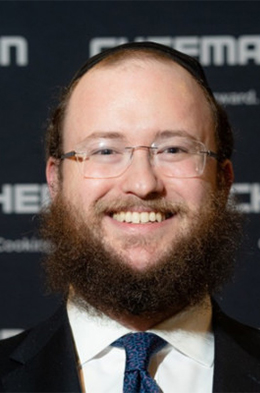 Eli Weiss
Chief Strategy officer,
Chefman
Consistent Reinvention and Adaptation to Strengthen Itself Against Changing Market Conditions". Does that work better? Eli works closely with CEO in an executive leadership position to lead the execution of multiple and varied strategic business development and growth initiatives.
---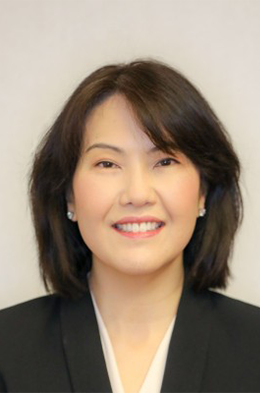 Jieun Choe
Chief Strategy & Marketing Officer,
Certara
Jieun is a customer-focused marketer with proven aptitude for developing product and marketing strategy, consistently exceeding goals with expert execution. Twenty years of experience in marketing, strategy, and product management in medical devices, education management, retail, and software.
---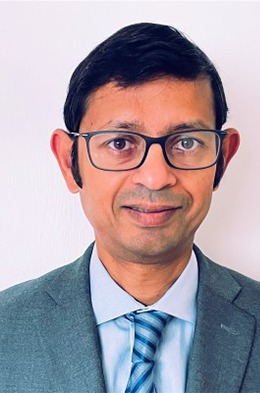 Arindam Guha
Chief Strategy Officer,
Ultra Clean Technology
Arindam report to the CEO of Ultra Clean Technology (Nasdaq: UCTT), leading organic/ inorganic strategy, esg and other key corporate priorities. Since 2015 under the current CEO, UCT has quadrupled revenue, consistently outperforming market and industry benchmarks. The company has rapidly grown through a balanced execution of organic expansion and successful acquisitions. As the semiconductor industry goes through a renaissance, UCT is positioned to accelerate growth, leveraging team, tam and technology. He is a results-driven portfolio strategy, M&A and investment leader in full-stack Enterprise technology - semiconductors to hybrid/multi cloud infra compute/ storage/network to middleware platform/security to AI/Data/ smart Apps, leveraging emerging innovation. Arindam deeply care about authentic, human-centric leadership with a team-first approach.
---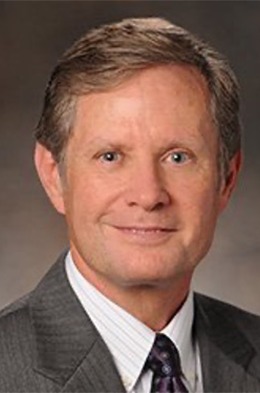 Dennis Gilmore
Chief Executive Officer,
Crosslynk
Dennis Gilmore Ph.D. is an executive with over four decades of experience in technology creation for energy, electronics, aerospace, healthcare and defense industries. He currently is President of Crosslynk Research & Consulting which focuses on providing technology commercialization guidance services to universities, research institutes and start-up companies. Previous to Crosslynk Research he held positions of Vice President of Discovery Science & Technology at RTI International, Executive Director of Research Product Development Company In Saudi Arabia, and global technology leadership positions in PPG Industries and Royal Dutch Shell. Dennis has led the development and global commercialization of more than 200 new products and processes in multiple industries and has extensive experience in formation and operation of international joint ventures as well as technology licensing activities. Dr. Gilmore received his B.S. from Missouri State University and his Ph.D. in Chemistry from Duke University.
---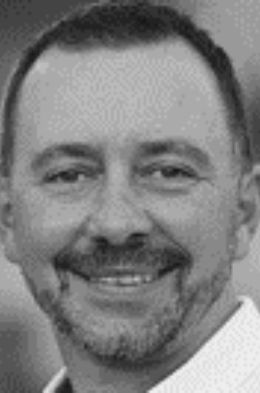 Michael Collins
Chief Strategy Officer & Head of M&A,
Premium Parking
Growing during the pandemic-Navigating current challenges and developing long term opportunities Michael has over 25 years of experience primarily in the software industry. During that time, he worked for Microsoft, Yahoo!, HP as well as being a co/founder of several startups with successful exits as well as having consulted for companies in CPG, BioTech, Medical Device Manufacturing and Automotive. Michael has lived and worked in many cities in North America, Asia and Europe giving him vast global knowledge of global expansion strategies, transactions and private equity. Michael has played an intricate role in all aspects of M&A including buy and sell side, capital raises, divestitures, and various other transaction types. Michael is a graduate of the University of Michigan and Harvard Business School.
---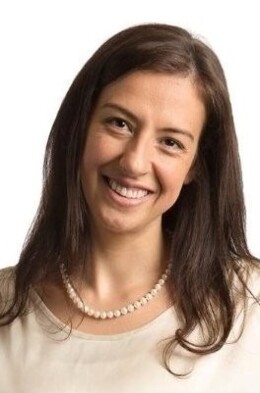 Kayla Davis
Vice President, Head of M&A,
ABM Industries
Kayla Davis' role as vice president of mergers and acquisitions at ABM Industries, a leader in facility solutions and a Fortune 500 company, has provided her with a fresh perspective. In her nearly nine years with ABM, Davis has progressed through a variety of roles that have included accounting, FP&A, and business strategy. A common theme throughout her career has been the appropriate use of data and information, a topic she spoke about at AFP 2020 with Megan Weis in the session: Data-Driven Decision-Making. "Leveraging data can be a significant advantage," said Davis. "Being a data-driven organization can help us better understand where our weak points are (in capabilities and markets) so that we target where we want to be."
---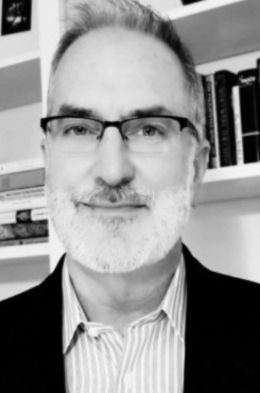 Tom Lynch
Senior Vice President - Creative Strategy,
Digitas
Tom is a purpose-driven, innovative builder of brands and demand; equal parts creative and analytical, trailblazer and consensusbuilder, innovator and sound businessperson, problemsolver and storyteller. The focus of his work is to build teams and develop brands, strategies, campaigns, products and experiences that drive increased revenue, profits and long-term value across corporate brand, international markets and LOBs. I've been fortunate to be part of building more than 250 brands, products, campaigns and strategic plans for companies. Some of which are Carnival Cruise Line, CocaCola, AT&T, Bank of America, Merrill Lynch, ING, Ameriprise, First Horizon Bank, Gallo, Mentos, Kraft Foods, Benziger Wine, AutoTrader, Sonoma Distilling, Blooming Brands
---