Advisors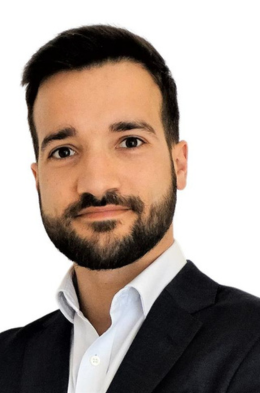 Pedro Borga
Senior Manager, Market Access operations,
Amicus Therapeutics
---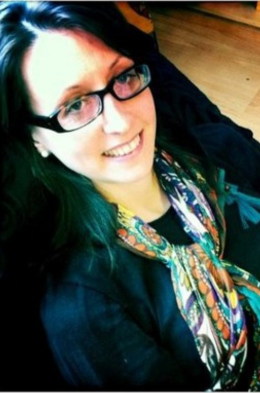 Laura Webber
Chief Operating Officer,
HealthLumen
Laura is Co-Founder and Chief Operating Officer of HealthLumen, She leads a multi-disciplinary team working on burden of disease modelling projects in both the public and private sector, in over 80 countries.
Examples of major clients include AstraZeneca, Pfizer, Cancer Research UK, British Heart Foundation, the World Health Organization and the World Bank.
Before co-founding HealthLumen, Laura was Director of Public Health Modelling at the UK Health Forum. She holds an MA in social and political sciences from Cambridge University, a PhD in childhood obesity from University College London, and an honorary research position at Imperial College, London.
---
Speakers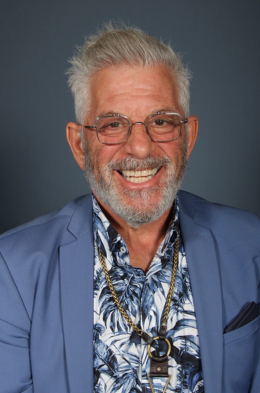 Ariel Revel
Director of medical affairs,
Kadimastem
Ariel Revel is a specialist in Obstetrics & Gynecology, and reproductive endocrinology and minimaly invasive surgery. a Tel Aviv University professor in medicine. His academic journey includes enriching visits to Toronto, Oxford and Stanford universities on ovarian freezing and transplantation. Israeli board certified and with fellowship at the University of Toronto, his extensive proficiencies encompass areas like ovarian transplantation, egg donation, and freezing. Published significantly on endometrial receptivity and repeated IVF failure. Within Kadimastem, Ariel directs medical affairs, steering towards clinical trials in ALS and Diabetes. Ariel is a certified pilot, accomplished filmmaker, triathlete, writes and lectures on Longevity, transhumanism and health span.
---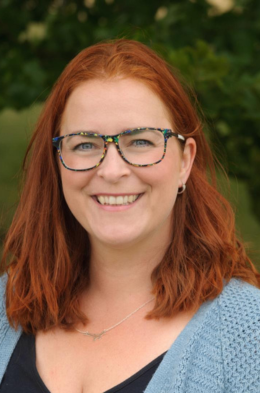 Lindsay Randall
Founder ,
Arthur's Quest, (SLC6A1connect UK)
Founder of Arthur's Quest, a UK registered non-profit advocacy group for SLC6A1, known internationally as SLC6A1connect UK. SLC6A1connect advocacy groups from across Europe and the US, collaborate to raise awareness and funds to move science forward towards understanding SLC6A1, an epileptic encephalopathic neurodevelopmental disorder, through research and development, looking at gene therapy, ASO's and drug repurposing. A successful phase 1 trial is currently awaiting final publication. Lindsay is the mother of 2 wonderful, yet challenging children, aged 4 and 7, both are diagnosed with SLC6A1. She is also a paediatric nurse with 10 years' experience, having worked in a prestigious London children's hospital, before moving to Kent to be closer to the children once they started having seizures.
---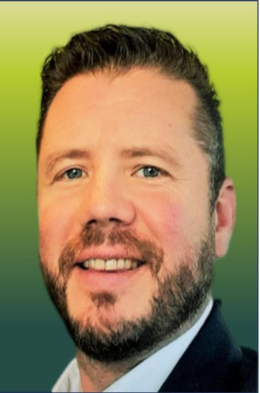 Laurent Wartelle
Business Development Manager,
Intsel Chimos
Laurent Wartelle, Business Development Manager at Intsel Chimos, offers almost 20 years of pharmaceutical industry experience, excelling in partnerships and projects related to rare diseases, compassionate use, and registered products
---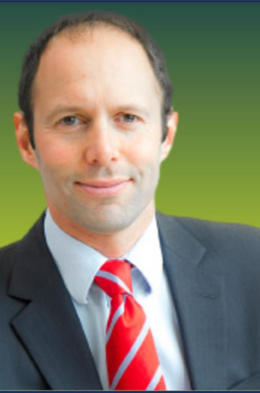 Jonathan Chapper
CEO,
CHAPPER healthcare
Jonathan Chapper, CEO of CHAPPER healthcare since 2013, transitioned from a successful legal career at top city law firms and an investment bank. His extensive commercial and legal expertise now benefits the Pharmaceutical industry.
---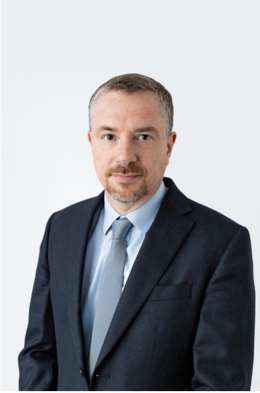 Nick Sireau
Chair and CEO,
AKU Society
Nick Sireau, PhD, is the CEO and Chair of Trustees at the AKU Society, a patient group that helps people with AKU, a rare genetic disease affecting both his children. The AKU Society and Nick are the winners of the 2021 Members Award by EURORDIS (the European Organisation of Rare Diseases) because of their work on successfully developing a new treatment for AKU. Nick is co-founder and Chair of Beacon, an organisation that helps all rare disease patient groups. He is the editor of 'Rare Diseases: Challenges and Opportunities for Social Entrepreneurs' (Greenleaf 2013) and of the 'Patient Group Handbook: A Practical Guide for Research and Drug Development' (Beacon 2016).
---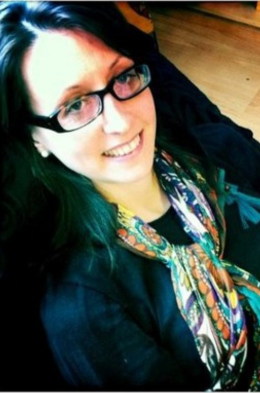 Laura Webber
Chief Operating Officer,
HealthLumen
Laura is Co-Founder and Chief Operating Officer of HealthLumen, She leads a multi-disciplinary team working on burden of disease modelling projects in both the public and private sector, in over 80 countries.
Examples of major clients include AstraZeneca, Pfizer, Cancer Research UK, British Heart Foundation, the World Health Organization and the World Bank.
Before co-founding HealthLumen, Laura was Director of Public Health Modelling at the UK Health Forum. She holds an MA in social and political sciences from Cambridge University, a PhD in childhood obesity from University College London, and an honorary research position at Imperial College, London.
---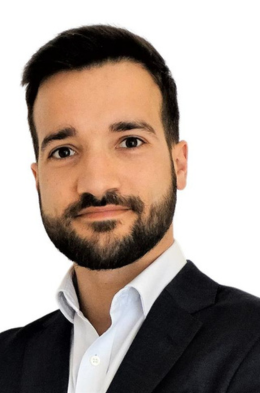 Pedro Borga
Senior Manager, Market Access operations,
Amicus Therapeutics
---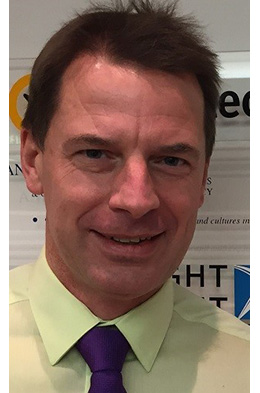 Rudiger Schulze
Vice President and General Manager, Germany and Central / Eastern Europe ,
Ultragenyx Pharmaceutical Inc.
Rüdiger is a scientist by training with a Ph.D. in pharmacology who has been working in the pharmaceutical industry for 25 years. He held various roles in Sales and Marketing before serving as Business Unit Director in Germany for large pharmaceutical corporations (J&J, BMS). He worked as General Manager for Germany and Central / Eastern Europe for Shire (today part of Takeda) before founding the first foreign affiliate for Ultragenyx, a company exclusively focused on Rare Diseases with a high unmet medical need, as General Manager in 2016. Rüdiger has launched multiple Orphan Drugs in Germany, Poland, and other CEE countries, represented his company in national and international industry associations working groups on Orphan Drugs and has ample experience in pricing and commercializing Orphan Drugs in different health care systems.
---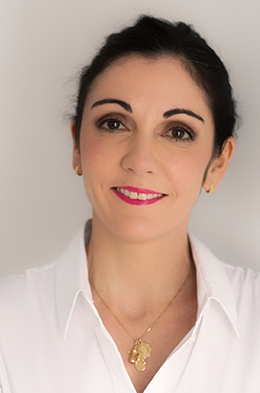 Dairine Dempsey
Non-Executive Director,
Omnispirant Therapeutics
Dairine is a pharmaceutical industry executive with 20 years experience in the pharmaceutical, biologic and device industries, including 9 years in senior management positions in the Irish Health Products Regulatory Authority (HPRA) working with both the European Medicines Agency (EMA) and the European Commission. She led the establishment of the National Health Regulatory Agency for Pharmaceutical Products in Bahrain and has been involved in the successful global clinical development and post-marketing management of many pharmaceutical products across multiple therapeutic areas, many for rare diseases. She was global Vice President, Strategic Regulatory Affairs at ICON for 2 years before co-founding and successfully leading the start-up phase of Open Orphan Plc, an Irish CRO for orphan drugs.
She is currently a NED for Soleno Therapeutics Europe Ltd., Omnispirant Ltd. and Reneurx Ltd. and serves on the board of Fighting Blindness as well as providing strategic support to pharma companies focussed on development of a novel therapies for rare diseases.
Dairine is a pharmacist and holds a PhD in pharmacy and a certificate in international business.
---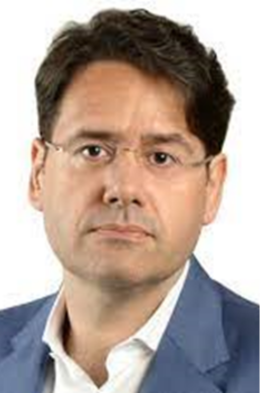 Manolo Bellotto
General Manager and Chief Strategy Officer,
Gain Therapeutics
Dr. Manolo Bellotto serves as General Manager and Chief Strategy Officer at Gain Therapeutics. He joined the Company in 2018 with more than 20 years of experience in international pharmaceutical product, medical and advocacy development, commercialization, and international research collaborations in major and rare/orphan disease indications across various continents. Dr. Bellotto serves as Chief Strategy Officer at Mederis, a service provider for pharmaceutical, medical device and medical food companies providing assessment, prioritization, planning and management of product development, medical and market-shaping activities. Dr. Bellotto received a Ph.D. in Molecular Developmental Genetics from the University of Zurich after having studied molecular biology at the Biocentre of the University of Basel and at the Fredrich Miescher Institute for Biomedical Research in Basel.
---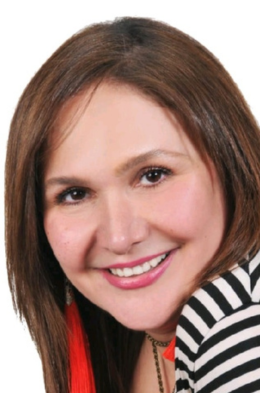 Lara Haidar
Rare Disease Lead,
Sanofi
---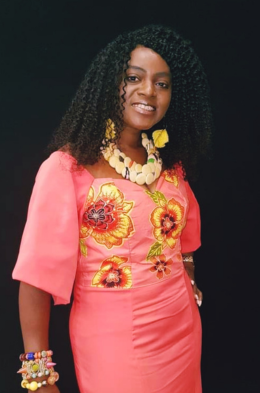 Prof. Dr. Augusta Elizabeth Koroma
CEO/founder,
Sickle Cell Intervention International
Prof. Augusta has many years of academic and practical work experience that spans over 10 years. She had worked as an Administrative Health Care Professional for NHS Professionals UK and worked for Medway council.
She is a prolific local and international conference speaker and have spoken at the House of Parliament U.K., World Orphan Drug Congress U.S.A, World evidence pricing Access (EPA) Congress in Amsterdam, and have written many published articles. She is the recipient of the 2017 Community Security Award from the Africa Security Forum UK, The 2018 BEFFTA People's Choice Award, Women of Excellence award 2021/2022; EDU Excellence award September 2022, in recognition of the outstanding contribution towards society in the field of education, Global peace award 2022 by EDVISHAM Women for Africa Awards 2023 in Education many more awards including World Record of Earth Award by IIU University India. Women4Africa award U.K. in Education 2023. Affiliated partners with Marcedonia Association Dozia Srekjia International, The Extraordinary Achievers Award U.K. 2023.
She was a School Governor for Holcombe grammar school since 2016 to 2023, and exemplary woman of substance. She is an international educational adviser for the Global Educators Forum India, recipient award for Best global principal award 2022 by International Internship University India member of global trainer Academy. SuccessWorld1 Academy France as a professor on Spiritual Intelligence. She is well educated with a BSC Honours degree in public health, MSC in Public Health and PHD holder in Humanitarianism and conflict Response Honoris causa, PHD in Humanity.
---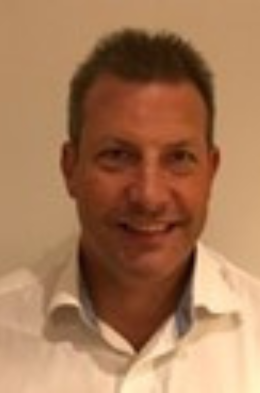 Simon Guiver
Senior Director - Head of Program Delivery Rare,
UCB Pharma
Simon Guiver is an experienced Clinical Operations Leader having held numerous positions in the Pharmaceutical and CRO sectors in global, APAC and UK roles. Simon is currently Head of Program Delivery for Rare Diseases at UCB. Other notable therapy area experience includes neuroscience, cardiology, diabetes, RA and ophthalmology amongst others.
Simon is a leader of teams with a strategic, collaborative and adaptable approach. Skilled in project management and operational planning, Simon has worked extensively on both insourced and outsourced programs.
Whatever model is utilised, this has led Simon to focus on clear communication and forging strong and trusting partnerships to collectively focus on the successful delivery of studies for patients, sponsor and study sites alike.
---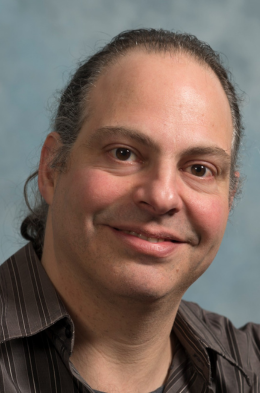 Ron Jortner
Founder and CEO,
Aspire Biosciences
Dr. Ron Jortner is a Cambridge-based scientist and entrepreneur, Founder of Aspire Biosciences, which seeks new treatments for rare diseases using a novel approach.
Serving the rare disease community for years, he has worked with patient groups, industry leaders, clinicians, and scientists, advised on trial design and data analysis, and regularly supports international rare disease families in accessing expertise and research.
Ron conducted research at the MRC Laboratory for Molecular Biology, the Max Planck Society, and other elite scientific institutions worldwide. He completed his Ph.D. at the Hebrew University and Caltech, and his B.Sc. (Magna cum laude) at the Hebrew University.
---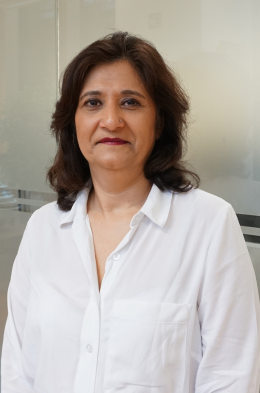 Sheela Upadhyaya
Chair,
ISPOR
Sheela Upadhyaya is an independent consultant to the life sciences industry having been in healthcare for over 25 years with the last 15 years in rare diseases.
She commissioned rare disease services for NHS England and led the NICE Highly Specialised Technology program, evaluating medicines and technologies for ultra-rare conditions. Her most recent role at NICE involved her coordinating the response to the COVID pandemic and delivering a strategic response for NICE against the Rare Disease Framework.
She now consults in rare diseases with the life sciences industry and is currently chair for Together for Rare Diseases, supporting collaboration with European Reference Networks and Industry to improve the research in rare diseases.
Sheela has extensive experience in understanding the issues in rare diseases facing the healthcare ecosystem in terms from diagnosis, service provision and access to therapeutics. These include developing innovative access arrangements in liaison with industry, clinicians, patients and the healthcare policy makers.
Sheela has co-authored several papers that discuss challenges in rare diseases and HTA methods for assessing the value of orphan medicines and presented at many conference issue panels on the subject. Sheela is an adviser to the European Haemophilia Consortium Think Tank and past Chair for the ISPOR Rare Disease special interest group.
Sheela has a passion for partnership working and believes that collaboration across the sector is the key to delivering high quality outcomes for all.
---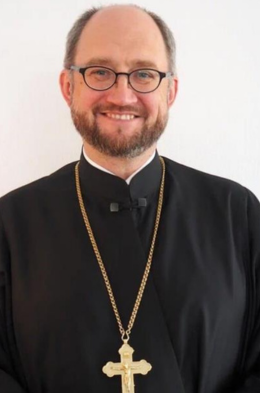 Alexander Tkachenko
Chairman of the Board,
Circle of Kindness Foundatin
Alexander Tkachenko - a church clergyman, archpriest, and a compassionate force of change in the realm of children's healthcare.In 2003, Alexander created Russia's first "Children's Hospice." Alexander assembled a team comprising doctors, nurses, psychologists, and social workers-all unified by a shared purpose: providing palliative care for children facing life-limiting conditions. Thanks to him, today there are many children's homes throughout Russia, providing care not only for children, but for their families.
In January 2021 the president of Russian Federation Vladimir Putin, took decisive action by appointing him as the head of the Circle of Kindness Foundation -a foundation dedicated to supporting children with severe life-threatening and chronic diseases, including rare (orphan) diseases.
---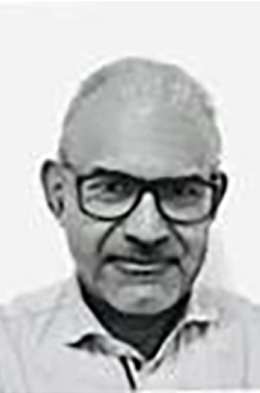 Hani Gabra
Co-Founder/ Chief Scientific Officer,
Papyrus Therapeutics
Professor Hani Gabra joined BerGenBio in 2019 as Chief Medical Officer, based in Oxford UK. He has extensive experience of preclinical cancer biology and clinical drug development, having previously been Vice President in Early Clinical Development at AstraZeneca in Cambridge, UK, concurrently holding the positions of Professor of Medical Oncology at Imperial College London and Honorary Consultant in Medical Oncology at Imperial College Healthcare NHS Trust (since 2003) and Adjunct Professor at the Centre for Cancer Biomarkers at University of Bergen (since 2016). He was previously Head of Medical Oncology, Director of the Ovarian Cancer Action Research Centre and Head of Imperial College Cancer Clinical Trials Unit, as well as Chief of Service of the West London Gynaecological Cancer Centre at Imperial College London. Prof Gabra is an internationally recognised leader in translational research and gynaecological oncology.
---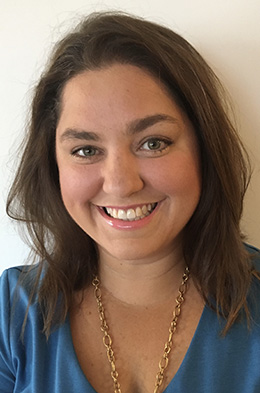 Hadley Mahon
Head of Commercial & Partnerships ,
Mendelian
Hadley has spent her career working towards smarter, more effective healthcare. As a senior leader at Pfizer, she worked across the rare disease & oncology portfolio building an expertise in developing new therapies and bringing them to market around the world. As the Head of Commercial & Partnerships at Mendelian Health, Hadley is furthering her passion for serving rare disease patients by ensuring they are never lost in the healthcare system.
Hadley holds an MBA from The Stern School of Business, New York University and a BA from Columbia University. A lifelong New Yorker, she, along with her family, is giving life in London a go.
---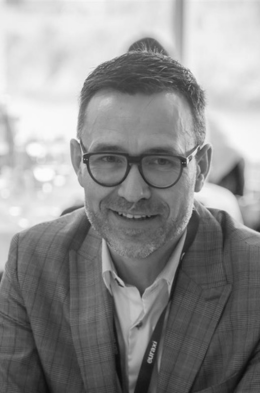 Nicolas Thevenet
Director of Strategic and International Development,
Euraxi Pharma
Nicolas Thevenet is Director of Strategic and International Development at Euraxi Pharma with over 25years experience in clinical trials (rare disease, metabolic disorders, neurology, cardiology…). Experienced in the pharmaceutical industry and in global CRO as Sr Project Manager leading world-wide programs, Nicolas is engaged in DCTs with the implementation of Euraxi affiliates (France, Belgium, Netherlands, Germany, Italy and Spain) to coordinate home nursing with Nurses Country Managers.
---