Advisors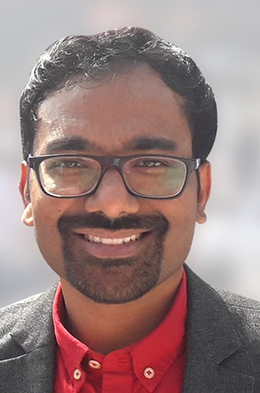 Bharath Aitha
Vice President & Global Head of Marketing,
eInfochips
---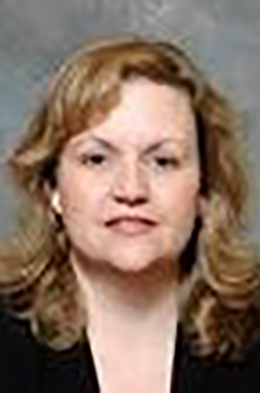 Kim Gibbons
Chief Marketing Officer,
Netnumber
---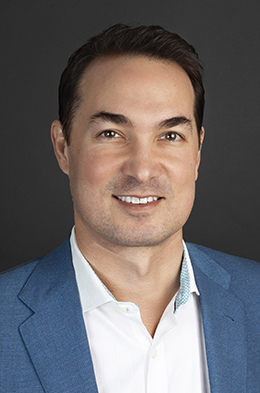 Joshua Kanter
Chief Marketing Officer,
Encora
Joshua Kanter is an accomplished Chief Marketing Officer, experienced in leading the Marketing and Customer Experience functions across B2B and B2C businesses. As Encora's CMO, Kanter is responsible for all aspects of the company's customer engagement strategy, direct marketing strategy, digital consumer engagement, loyalty marketing, marketing technology, customer analytics and brand creative strategy. Kanter has previously served as the Chief Marketing Officer at PetSmart and International Cruise & Excursions, and Senior Vice President of Marketing Strategy at Caesars Entertainment. Earlier in his career, he was an Associate Partner at McKinsey & Company where he focused on the Loyalty Strategy and Customer Lifecycle Management practices in several service industries, including hospitality, financial services, telecommunications and retail.
---
Speakers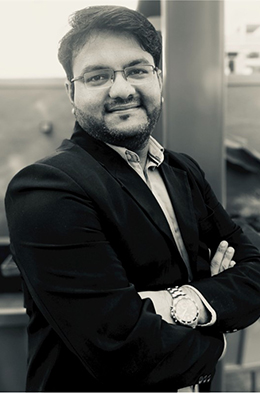 Vineet Augustine
Vice President - Sales and Strategy,
MarketsandMarkets
Accomplished performance driven business leader with a sound technical background and proven success in handling portfolios like International Sales, Business Development, Strategy, Key Account management, Consultative/Solution selling, Project Sales, Technical Sales and Project Management. A hands-on leader, keen strategist, planner and executioner with expertise in devising strategies & delivering results aimed at enhancing overall organizational growth, sustained profitability of operations & improved business performance. Sectoral experience across Energy (Oil & Gas, Power), Automotive and ICT landscape including professional services, Enterprise products, Consultative Sales, Advisory & Researchers

Skills: Sales & Marketing , Project management , Business development, International Sales ,Strategic Planning, Marketing plan, key account management, customer care , Procurement .
---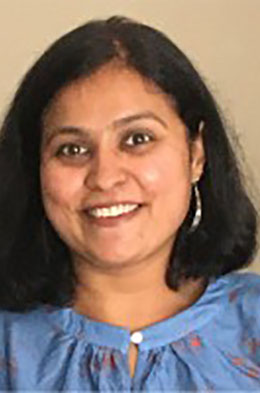 Shailaja Vora
Senior Manager Value Engineering,
MarketsandMarkets
Shailaja Vora is the Senior Manager- Value Engineering at MarketsandMarkets. She has experience in working across Sales, International Business Development, Channel Partner Management and International Education. Her strengths are people/relationship management and communication. She enjoys building processes to help scale businesses.

Prior to joining MarketsandMarkets, she has worked with Education New Zealand, Trade & Invest British Columbia, Wipro Ltd and Rediff.com.Shailaja holds an Engineering degree and a PGDBM in Marketing.

A travel enthusiast, when she isn't traveling, she is planning her next getaway. She enjoys reading, cooking, learning new languages and is passionate about sustainability.
---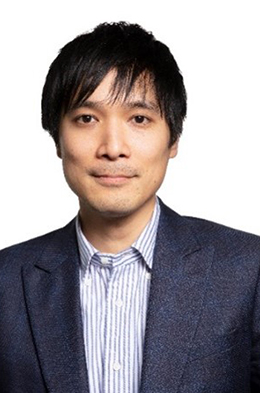 Yasutaka Mizutani (Mizu)
Chief Marketing Officer,
Colt Technology Services
Known as Mizu within the organisation, Yasutaka Mizutani is responsible for defining and executing Colt's marketing strategy, which continues to be underpinned by the organisation's goal of being the most customer-oriented business in the industry. As CMO, Mizu is reporting directly to Colt's Chief Commercial Officer (CCO), Andrew Edison.
Yasutaka Mizutani has been with Colt for twelve years, and during his tenure has held many positions across Europe and Asia. Before taking on this role, Mizu was Head of Global Business Partner Marketing, which saw him lead the team responsible for helping Colt's regional sales organisations across regions using various data-driven approaches.
Mizu is a global Marketing/BD professional with 20 years of experience in the IT, telecommunications and Cloud computing market in EMEA, Asia and North America, and recognised as World's 50 most influential marketeers in the Data Economy.
Mizu is bilingual in both Japanese and English and studied Marketing at the Edinburgh Business School in the UK. He is based in Colt's London Headquarters.
---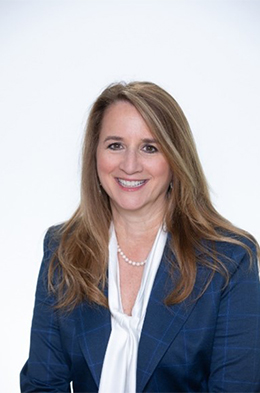 Maria Ciliberti
Vice President (VP) Marketing, Polyolefins,
Borealis
In this role she is responsible for the marketing of all Polyolefins businesses which includes Mobility, Energy, Infrastructure, Healthcare, Appliances, Packaging and others. Prior to joining Borealis, Ciliberti was the Vice President of Sales for Europe, Middle East and Africa for Celanese based out of Amsterdam, The Netherlands. She held various other roles within Celanese as well as senior positions at Composite Technologies and Owens Corning (both located in Michigan, US); and General Electric Plastics (in The Netherlands and in Michigan).
A native of the United States, Maria Ciliberti, began her career in polyolefins at The Dow Chemical Company in 1989 after earning back-to-back degrees from The Ohio State University of Columbus, Ohio: a Bachelor of Science in Chemical Engineering (1985), and a Master of Business Administration (1989). Maria Ciliberti is married with four sons and based in the USA
---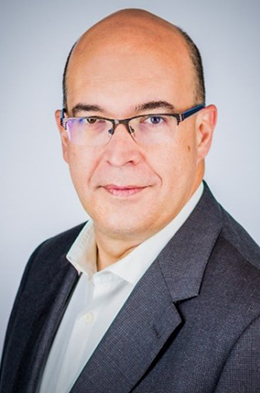 Ricardo Perez
Global Marketing Leader, Vice President,
Invacare Corporation
Ricardo Perez is Global Marketing Leader, Vice President for Invacare Corporation, the world largest Medical Device Company for the care of the disabled and elderly. In this position, he is responsible for managing a P&L of almost $600Mio in +50 countries in ten different categories, focusing on operating profit growth thanks to product innovation and brand building between end-user, therapists, health care providers and governments.
Prior to Invacare Corporation, Ricardo has lead businesses & teams in different geographies around the Globe in key companies in FMCG, like Yves Rocher, Bonduelle or Kraft Foods, with various business models (B2B, B2C, D2C, B2G).
He has been recognized with different Product & Industry Awards and is a frequent and highly rated speaker on industry-related topics. He is past chairman of the board of directors of Kuschall A.G.
Ricardo holds a Master's in business administration in I.E.S.E. and has studied between others in Harvard & Wharton Business School. He currently resides in Basel, Switzerland, with his wife and two children.
---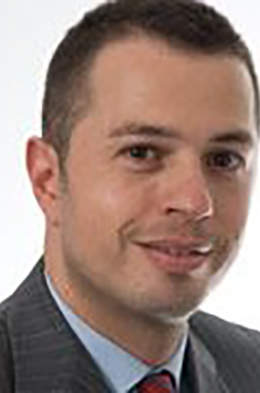 Luca De Giuseppe
Head of Digital,
TCS
Head of Digital Marketing and Campaigns at Tata Consultancy Services (TCS). He leads the digital strategy and the growth marketing activities for the UK & Europe region with the objectives to create new business opportunities. As Digital Lead, his focus is on transforming TCS' marketing and sales activities into a more integrated and automated synergy finalised to expand sales enablement. Some of Luca's recent campaigns have gained international reputation with prestigious awards from global institutions. In his 5 years at TCS, Luca has also brought the digital transformation in other areas of marketing, including events. Prior to joining TCS, Luca led the digital marketing in travel sector at the World Travel & Tourism Council (WTTC) and started in the media sector as TV reporter for Sky News. Luca's personal interests include martial arts, with more than 20 years of practice, modern arts and fusion cuisine.
---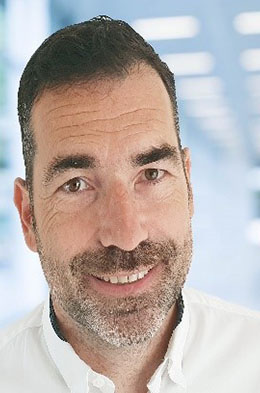 Alexis Oger
Vice President Marketing EMEA,
Dell Technologies
Alexis leads the marketing organization for Dell Technologies EMEA. This team of 250+ talented marketers is driving the digital acceleration at Dell. Our mission is to enable our customers and partners to grow their business through end-to-end solutions so that they can be more agile and efficient. At Dell, Agility and Efficiency are more than just buzz-words. We are constantly engaging with our partners and customers to understand their needs. We have millions of conversations a year where we can listen to our customers and connect our solutions to their goals. Alexis is in the middle of that, and constantly works to bring what he is learning from our customers into Dell's solutions and products. His focus on conversation extends beyond our customers. He also thinks it's important to share with and learn from the past and next generation. That's why he participates in Dell's resource group GenNext, which is connecting young professionals to the IT industry. Why GNP : Being a member and advisor of our Graduate Networking Program is a perfect extension of this. It is a perfect mix between giving back some of his experience while learning about new generation. Statistics are clear , Millennials now make up about 35% of the workforce and Gen Z will represent 30% by 2030. Not understanding now their desire as consumer or their drivers as coworkers and employees would be a big miss for any leader.
---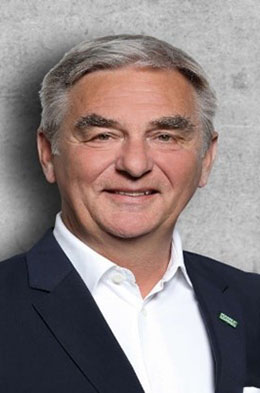 Gudmund Semb
Chief Marketing Officer,
MANN+HUMMEL
With my special combination of passion, expertise and ingenuity, I have successfully supported decision-makers for the past 30 years, helping to find solutions to challenging issues of our time, including brand management in the digital age, differentiation from the competition, brand future fit and leadership management, always working to find ways to develop potential both entrepreneurially and systematically.

Filtration has dominated my everyday life since 2019, as I joined MANN+HUMMEL, a leading global expert in filtration. In my current position as Chief Marketing & Communications Officer, I am responsible for the MANN+HUMMEL Brand Strategy, Group Brand Alignment and Digital Solutions.

I have a clear mission for the future. Everyone around the world should know, that when it comes to cleaner mobility, cleaner air, and cleaner water, there is no "mine" or "yours" mentality: there is only "OURS." The world we live in, the air we breathe, the water we drink, and the ground we walk upon has always been common ground. This is why and where filtration makes the impact!

We at MANN+HUMMEL provide key technologies on our way to a cleaner planet. By separating the useful from the harmful, we are contributing to our common goal. Our core competency, filtration, is the basis of our business and our responsibility!
---