Silver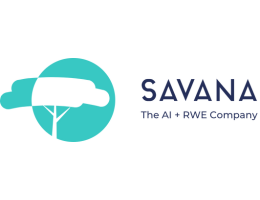 Savana
AI provides the most realistic RWE possible and since 2014, Savana is the #1 company at generating tailored RWE, using healthcare providers' information leveraging Natural Languages Processing AI and machine learning. Savana is offering access to health data in Europe, US and LATAM. Savana designs which data sources and analysis methodologies will comply with your need, considering precision/depth of information required (variables and endpoints), timing, and geography.
---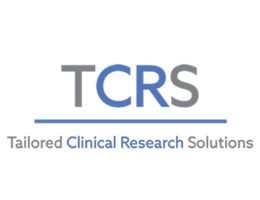 TCRS (Tailored Clinical Research Solutions)
TCRS is a UK based, full service, international CRO that supports biopharma companies in the clinical development of their novel products. We have strong expertise in the management of a broad range of clinical trials and a network of tried and tested sites in the UK and internationally.
---
Visiting Partners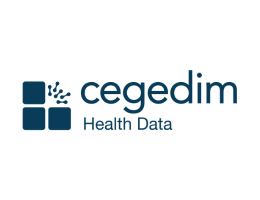 Cegedim
Cegedim Health Data is the health data division of Cegedim Group. It provides anonymized Real-World Data and Evidence (RWD-E) platforms and advanced studies to drive research and cutting-edge improvements in patient outcomes in the interests of public health.
---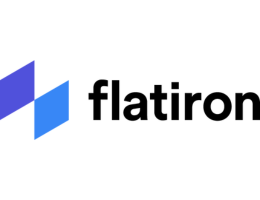 Flatiron Health
Flatiron Health is an innovative healthcare technology company - and a leader in real-world evidence (RWE) in oncology. For over 10 years, we have pioneered data-driven solutions, transforming patients' experiences into clinically meaningful, longitudinal RWE. The results of our work are the basis of over 550 high-impact scientific publications and have been successfully submitted to health authorities in the US, Europe and Asia.
---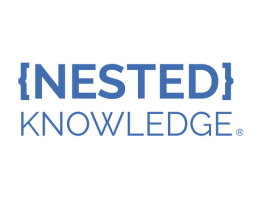 Nested Knowledge
Nested Knowledge, Inc. provides software for automating and streamlining the process of conducting systematic literature reviews and meta-analyses. Nested Knowledge empowers teams to collate and synthesize evidence with AI-enhanced, collaborative workflows; automatic visualizations and quick exports allow stakeholders to access actionable insights in real time. Living evidence just got easier.
---
Speaking Partner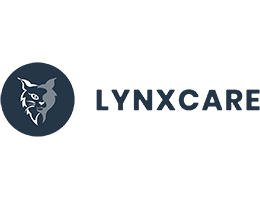 LynxCare
LynxCare mines structured and unstructured hospital data to improve patient outcomes and make highly granular and qualitative Real-World Data accessible for life sciences research. From the pre-clinical development phase and the optimization of clinical trial designs, to measuring the value and safety of a drug, negotiations with payers/HTA bodies and post-marketing studies, LynxCare can assist life sciences to answer research questions throughout the entire drug development life cycle.
---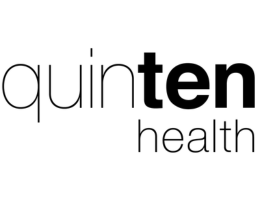 Quinten Health
"We believe in the advent of self-learning healthcare systems enabling the continuous improvement of health worldwide.
We believe that the development and dissemination of healthcare innovation can and must be made more responsible and sustainable through the use of real-life data generated by healthcare on a daily basis (EMR, Claims, Registries ...).
This is what led us to create Quinten Health, a company based in France, a country at the forefront of applied mathematics and healthcare innovations.
Quinten Health has developed tools and methods enabling healthcare manufacturers to de-risk and accelerate the development and marketing of safer, more effective products.
The path we have chosen to contribute to a more responsible, more efficient and more sustainable healthcare industry consists in developing mutualizable foundation models based on Real-World Data, making it possible to simulate the heterogeneity, progression and management of a pathology, and to extrapolate the results of clinical trials - carried out by definition over a short period of time and with a low diversity of patients - to the long time and wide diversity of patients".
---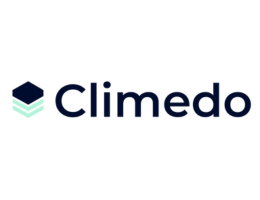 Climedo
Climedo offers a digital health platform for hybrid clinical trials and observational studies. Its easy-to-use, modular and secure solutions for data management include electronic data capture (EDC), ePRO, eCOA and Telemedicine. This enables pharma companies to validate their medical innovations more efficiently in the post-market phase and to capture data in decentralized, real-world settings. By connecting all stakeholders in one cloud-based system, Climedo is revolutionizing clinical research and making trials more accessible and patient centric.
---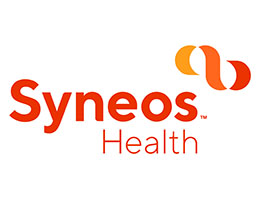 Syneos Health
Syneos Health® is a leading fully integrated biopharmaceutical solutions organization built to accelerate customer success. We translate unique clinical, medical affairs and commercial insights into outcomes to address modern market realities.
We share insights, use the latest technologies and apply advanced business practices to speed our customers' delivery of important therapies to patients supporting a diverse, equitable and inclusive culture.
To learn more about how we are Shortening the distance from lab to life®, visit syneoshealth.com or subscribe to our podcast.
---
Exhibition Partner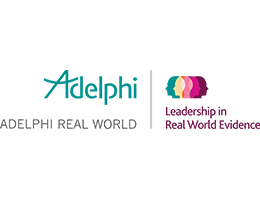 Adelphi Real World
Adelphi Real World: Experts in generating real-world data and shaping real-world evidence
Conducting multi-country real-world observational studies for over 25 years, grounded in extensive heritage of Adelphi's Disease Specific Programmes™, supported by the expansion of our real-world evidence services to meet pharmaceutical client needs.
We provide a unique range of real-world data involving physicians, patients, and caregivers; achieved through our market-leading Disease Specific Programmes™, tailored non-interventional studies, international secondary database analyses and evidence landscaping.
---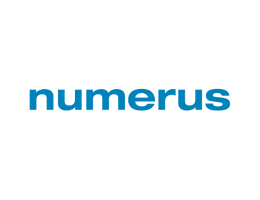 Numerous
Numerus is a specialist statistical CRO supporting health technology assessment (HTA), reimbursement, and real-world evidence generation (RWE). Our statisticians are experts in the requirements of EU member states HTA bodies; experience that will still be valuable after the EU Joint Clinical Assessment becomes mandatory beginning January 12, 2025, for oncology drugs and ATMPs. With our partners, we support the HTA process from early consulting, competitive landscape mapping, analysis planning and execution, evidence gap mapping and mitigation strategies (network meta-analyses, synthetic control arms, etc.). For more information please visit www.numerus.com.
---