Speakers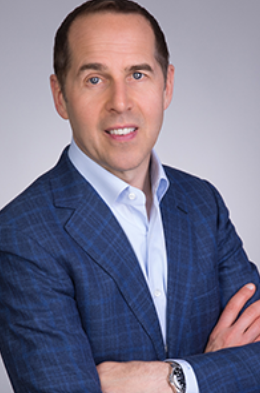 Steven Atneosen
Managing Director ,
Grand Chasm Ventures
Steven Atneosen is the Managing Director of Grand Chasm Ventures and helps early stage technology companies grow and legacy companies innovate in the sustainability, mobility and health industries with a focus on AI and distributed systems/blockchain. His career spans over 20 years' growing disruptive technology companies in the mobility, health and gaming industries as leadership in the C-suite. He also serves as a mentor at StartX (Stanford) and SkyDeck (Berkeley) accelerators.
From 2016 to September 2018, he was Vice President of Corporate Development for a division of NIO, the Shanghai based electric mobility company, and led business and product strategy for XPT, culminating in NIO's IPO (NYSE: NIO). Prior to NIO, Steven was SVP, Corporate Development, General Counsel and Secretary for StayWell Health Management, accountable for StayWell's product and partner strategy until StayWell was merged with Krames and later acquired by Merck.
---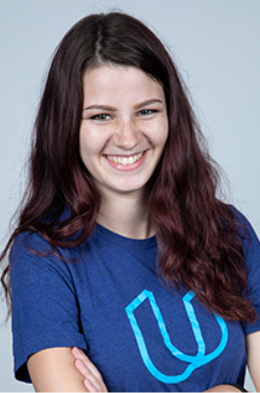 Vienna Harvey
Engineer, Autonomous Systems ,
Udacity, US
Vienna Harvey works in the School of Autonomous Systems at Udacity, where she manages the flagship Self-Driving Car Engineer nanodegree program. As a certified autonomous vehicle test operator, she has tested code from over a thousand Udacity students on the company's self-driving car, Carla. Vienna graduated from Stanford University in 2016 with a degree in Science, Technology, and Society, after writing an award-winning honors thesis on ethics and autonomous vehicles. Today, she continues to be interested in the ethical, legal, societal, and design challenges posed by autonomous mobility and how this emerging technology will shape our world
---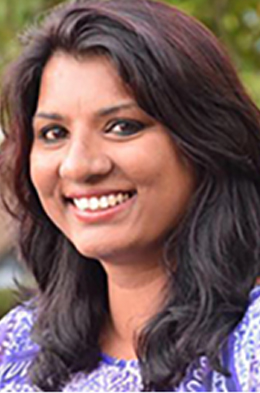 Shyamala Prayaga
Product Owner Digital Assistant,
Ford Motor Company
Shyamala Prayaga is a UX evangelist turned product owner with experience designing for mobile, web, desktop, and voice-based interfaces. At Ford, she is the product owner for the Autonomous Digital Assistant. She leads the company-wide Ford's Autonomous Digital Assistant innovation for voice and chatbots by owning and executing the roadmap and overall vision.
---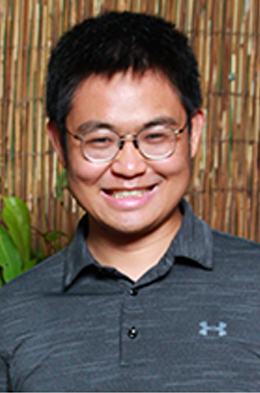 Yong Sun
Supervisor, Autonomous Driving, AI data science and advanced methodology development,
Isuzu North America
Graduated from University of Michigan, Ann Arbor Aerospace Engineering. Various engineering and leadership experience in UK, US, Japan for customers such as Jaguar, Chrysler and etc. Currently technical and team leader for three divisions at Isuzu technical Center of America: autonomous driving and machine learning/deep learning, simulations. 10+ Technical Papers published in conference and journals on AI, autonomous driving and simulation area. Invited Speaker at various conferences, including GTC2020, SAE World Congress2018&2019, Deep learning Summit2019, AV2019 Silicon Valley and etc.
During spare time, passionate about flying(holding PPL), diving(especially shipwreck dive) and latest AI technologies.
---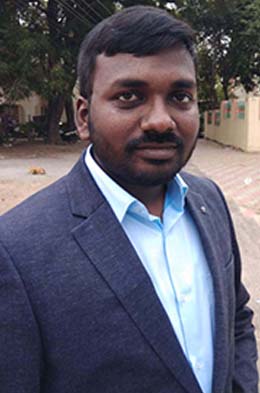 Sujith Vemishetty
AI Engineer, Autonomous Driving Systems ,
Great Wall Motors
As an AI Engineer I work on both developing and integrating models into our software stack. My work is focused on the prediction module which I own end-end. The module is responsible for predicting the future trajectories of the obstacles in the environment which helps with better planning of the movement of the autonomous vehicle. As an AI enthusiast, I keep track of latest developments in the methods and techniques used to build better and intelligent models. My focus is to connect the advancements in AI techniques with their potential usage in the autonomous driving systems which can help with building more reliable and robust self-driving cars.
---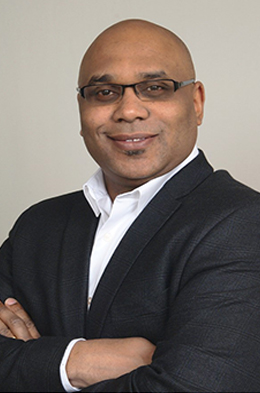 Mark Crawford
CEO and CTO ,
Interplai
Mark Crawford is CEO and CTO of Interplai, a robotic last-mile delivery service, where he utilizes expertise in R&D and business development, to build exciting technologies for collaborative multi-robot systems in logistics. Previously, Mark was the chief engineer of autonomous driving systems at Great Wall Motor Company (GWM) and established their American R&D organization, which was focused on developing SAE Level 4 automated driving technology. He built an international organization and was responsible for autonomous vehicle deployments in multiple countries. Prior to GWM, Mark was a technical specialist at Ford Motor Company and was one of the first engineers working on their autonomous vehicle project. Mark is currently enrolled in a Ph.D. program centered on Industrial and Systems Engineering and Executive Leadership at Wayne State University, and hold both a Bachelor's and Master's degree in Mechanical Engineering from Missouri University of Science and Technology.
---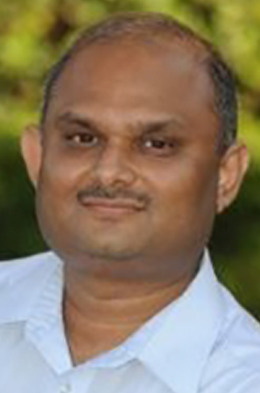 Shyam Sundar
Global Head of Product, Autonomous Driving & Vehicle Software Platform ,
Faraday Future
Shyam Sundar currently heads Technology Product Management at Faraday Future, defining and bringing to reality FF's vision of an intelligent, connected & autonomous Electric Vehicle and the ecosystem of highly user-centric and software-driven services around it. Faraday Future's FF 91 EV has been tagged the "Third Internet Living Space" for the technology, intelligence and connected experience it brings to the user. Prior to Faraday Future, Shyam led several marquee smart device projects at Qualcomm, where he launched hundreds of Android smartphone and tablet products, including the world's first Samsung Galaxy, LGE Optimus G and Sony Xperia devices. Shyam also founded the Android Automotive Infotainment team at Qualcomm, leading to their first design wins with major global OEMs. He also led some notable autonomous driving programs at NVIDIA.
---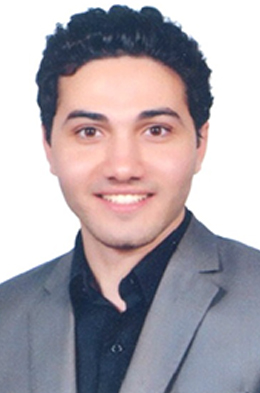 Hesham Eraqi
Senior Expert of AI and Deep Learning ,
Valeo Group
Hesham Eraqi is a Senior Expert of AI and Deep Learning at Valeo Group, and an Adjunct Faculty at the Computer Science and Engineering department at the American University in Cairo (AUC).
With 10 years of experience working in the Automotive Software Industry besides Academia, his experience mixes between the development of high tech awards-winning commercial products and conducting pure academic research. His projects list, filed patents, and publications including book chapters are mainly in the field of AI and Autonomous Driving. His applied research team at Valeo enables new products in these areas.
Hesham has conducted hundreds of training hours worldwide and 40+ keynotes worldwide. He has been teaching undergraduate and graduate courses at the top 4 universities in Egypt. Hesham is an advisory board and program committee member in top international conferences, and he is an active reviewer at 10+ top academic journals and conferences in his area.
---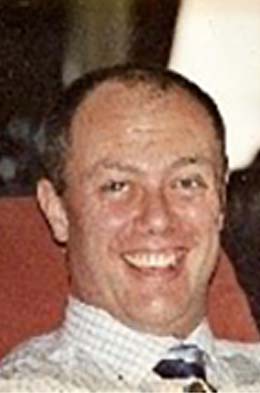 Kris De Meester
VP Sales & Business Development,
XenomatiX
Graduated as an electro-mechanical engineer at the University of Leuven, Kris started working in the automotive sector in 1993. He started as a Technical Consultancy Engineer in high-tech projects on NVH. Throughout his career, he acquired experience in Engineering Management and Technical Sales, promoted to Business Unit Manager and Managing Director within different industrial companies, and acquired worldwide experience in Europe, USA, and Asia. Strongly convinced of the innovative power of the XenomatiX technology and the inevitable breakthrough of it, he joined this fast-growing high-tech company at the Research Park in Leuven, Belgium, as VP Sales & Business Development in 2016
---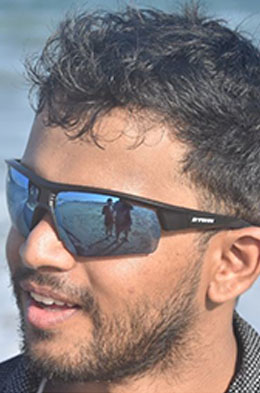 Varun Katre
Local Technical Leader, Autonomous Drive and ADAS,
Renault Nissan Technology and Business Centre India
---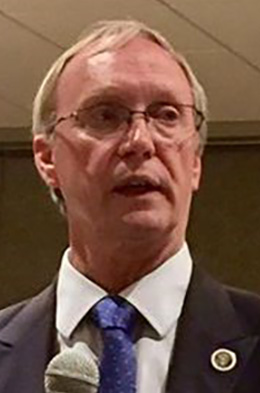 Scott J. McCormick
President ,
Connected Vehicle Trade Association
Scott has degrees in Mathematics, Mechanical and Aerospace Engineering, a Master's in Business Administration, and Doctoral Research in Artificial Intelligence. Prior to being the President of the Connected Vehicle Trade Association (CVTA), Scott was the Executive Director of the Automotive Multimedia Interface Collaboration, a nonprofit research organization of the world's twelve largest automakers. Prior to these positions, he was General Electric's Factory with a Future Program Manager for both Transportation and Aircraft Engine Business Divisions. Scott was inducted into the Aerospace Hall of Fame in 1987. Scott created the 120-hour Connected Vehicle Professional course (12 ECUs) in 2014-2016 to help advance knowledge about the entire CAV ecosystem. Scott is on the Board of Directors of MaaS America. On June 7th, 2016, Scott was inducted into the Automotive Hall of Fame in Detroit, Michigan.
---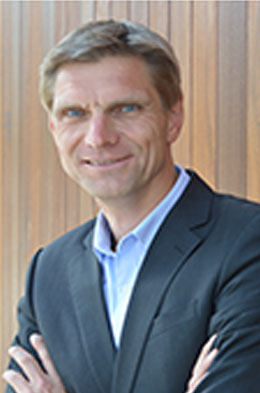 Sven Beiker
Founder and Managing Director ,
Silicon Valley Mobility, LLC
Graduated from University of Michigan, Ann Arbor Aerospace Engineering. Various engineering and leadership experience in UK, US, Japan for customers such as Jaguar, Chrysler and etc. Currently technical and team leader for three divisions at Isuzu technical Center of America: autonomous driving and machine learning/deep learning, simulations.
10+ Technical Papers published in conference and journals on AI, autonomous driving and simulation area. Invited Speaker at various conferences, including GTC2020, SAE World Congress2018&2019, Deep learning Summit2019, AV2019 Silicon Valley and etc.
During spare time, passionate about flying(holding PPL), diving(especially shipwreck dive) and latest AI technologies
---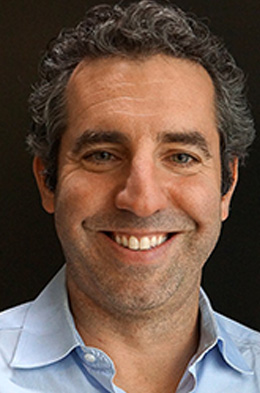 Jeremy Agulnek
VP,
Connected Car HAAS Alert
As VP of Connected Car at HAAS Alert, Jeremy Agulnek is responsible for productizing and implementing partnerships and integrations of safety solutions within the automotive, mobility, and smart transportation industry. Prior to HAAS Alert, Jeremy brings Product, Sales, and Strategy expertise from various technology software and data companies. He spent 7+ years in the automotive technology industry at HERE Technologies, where he had global oversight for a next-generation product portfolio, and has sold marketing software into large and mid-size enterprises. Jeremy holds a BSE in Electrical Engineering from University of Pennsylvania and an MBA from Chicago Booth
---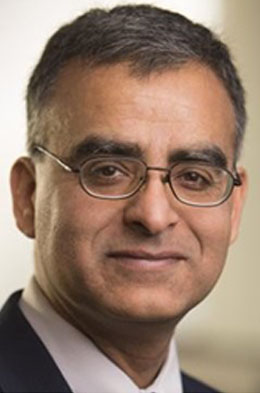 Sanjay Khunger
VP and NA Head, Smart Connected Mobility,
Cognizant
---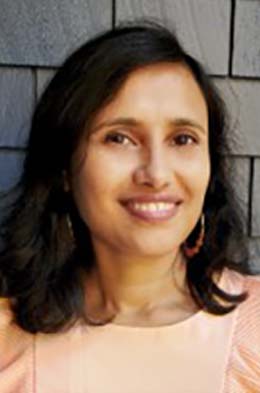 Meeta Dash
VP Product ,
Appen
Meeta is a passionate, customer-obsessed product leader with a track record of strategizing, building, and launching innovative products that solve real business problems. As VP Product at Appen, she is building a machine learning data platform focused on Computer Vision, Autonomous Vehicles, Conversational AI, and NLP. Prior to Appen, Meeta held several product leadership roles in Cisco Systems, Tokbox/Telefonica, and Computer Associates with a focus on AI, Chatbots, Voice/Video, and Data Analytics.
---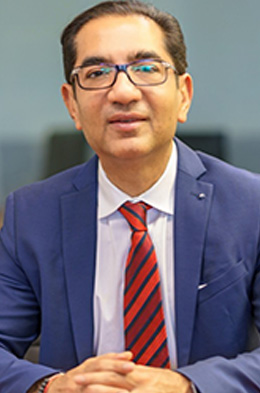 Sanjay Puri
Board Member,
CVTA
Sanjay Puri is a global entrepreneur with powerful connectivity in government and business that places him at the forefront of thought leadership and advisement as he challenges existing industries with disruptive innovations. Puri founded Optimos Inc., a strategy and enterprise information technology company that was sold in 2014. Puri started his entrepreneurial journey in 1994 through a grant from the National Institute of Health (NIH) where he led a team that used artificial intelligence techniques to diagnose patients with Alzheimer's. In addition, Sanjay Puri is also the Founder and Chief Executive Officer (CEO) of Autonebula, a technology business accelerator focused on next-generation mobility, he serves on the board of the Connected Vehicle Trade Association (CVTA). Puri is also the Chief Executive Officer (CEO) of ACEL360, a multi-module accelerator for diverse companies seeking to navigate Federal processes
---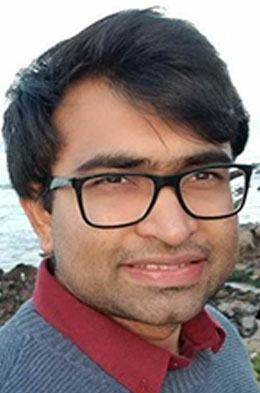 Srinivas Reddy Aellala
Principal Product, Autonomous Driving ,
Ridecell
Srinivas is currently working as the Principal Product, Autonomous Driving at Ridesell. He is Passionate about building futuristic products. Currently, building self-driving vehicles @ Auro,Ridecell. He has Strong technical experience in autonomous vehicle stack: Motion Planning,Control systems & Sensor Interface. He was listed in Forbes Asia 30 under 30 in 2017 He is also the recipient of Research Grant from DSIR(Department of Science and Industrial Research),India given to build state-of-art technologies in autonomous vehicle domain .
---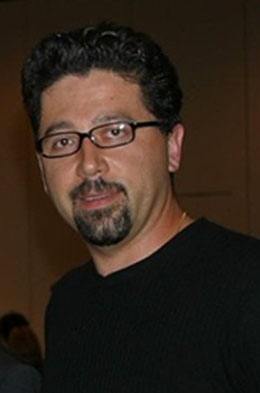 Hadi Nahari
Founder, CEO,
Cognomotiv
Hadi Nahari is an experienced hands-on leader who enjoys creating usable and effective products, and the diverse, high-impact teams to successfully build them. Hadi is passionate about machine learning and artificial intelligence, uptime, reliability, dependability, security, embedded systems, data-driven and massively scalable systems. Prior to founding Cognomotiv, Hadi was VP Security and CTO at Brocade and prior to that the Chief Security Architect at three technology powerhouses in Silicon Valley: NVIDIA, PayPal, eBay. Prior to these roles Hadi served in senior leadership positions on reliability, safety and security teams at Motorola, Sun Microsystems, Netscape and the US government. Hadi is a published author by John Wiley & Sons, as well as 47 patents, 16 granted. Hadi is founder and CEO of Cognomotiv; a Silicon Valley startup that applies AI for the uptime of Industry 4.0 systems and makes all systems reliable.
---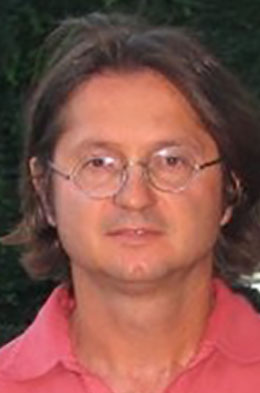 Sasha Ostojic
Operating Partner ,
Playground Global
Mr. Sasha Ostojic is an Operating Partner at Playground Global, a venture fund in Palo Alto, where he works with portfolio companies on defining and executing technology and business strategies. Advisory Board positions include Samsung Electronics (smart machines), Zoox (autonomous vehicles), d-Matrix (brain-inspired AI compute engine), Deepen AI (intelligent data tools for autonomous systems), and Cognomotiv (AI powered vehicle reliability, safety and security). Previously as Senior Vice President Engineering at Cruise Automation, an autonomous vehicle technology company owned by General Motors, Sasha guided the software and hardware teams in achieving an industry leadership position. Prior to Cruise Automation, Sasha spent close to 10 years at Nvidia where as Vice President Software he was in charge of some of the most strategic and mission critical initiatives that contributed to Nvidia becoming the undisputed leader in AI technologies and visual computing.
---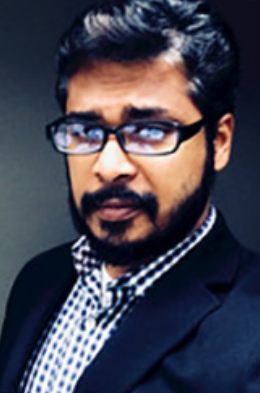 Apar Rajendran
Enterprise Solutions Architect,
Connected Vehicles & Products
Skilled in Enterprise Solution Architecture design, Data Operationalization, Data Security, Privacy Protection, Cloud/Data/AI Strategy, Cloud Vendor Selection, running RFP/RFQ related Decision Analysis along with procurement team, Machine Learning & Road-map development for business and EA alignment including realization and implementation of CCPA, GDPR & PIPEDA requirements.
---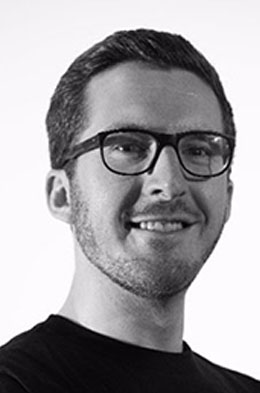 Christian Umbach
CEO,

Christian is actively building the API & data exchange platform xapix.io with a global team to shape the future world of bits around us. Prior to launching Xapix, Christian was a Graduate Fellow in System Design and Management at Massachusetts Institute of Technology in Cambridge, MA and spent his last summer with UBER Technologies as a Developer Advocate in SF. He focuses on the intersection of information technology and digital management. At MIT, he worked as a Research Assistants for MIT Sloan's Initiative on the Digital Economy and led a team at MIT to build the next generation of digital transport products for Hyperloop Transport Technologies.
Prior to MIT, Christian co-created the Lufthansa Innovation Hub in Berlin where he focused on building partnerships and an API for Lufthansa Group. Positions held at LH include those of the Executive Assistant to the Board at Lufthansa Cargo for Finance & HR as well as to the CEO of LH Cargo.
---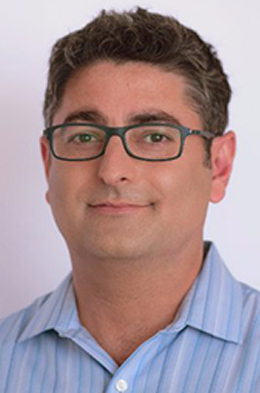 Ilan Hayat
Director of Business Development for Automotive,
Vayyar Technology
Ilan started his career in 2005, in automotive and mobile interconnectivity software solutions, after 6 years of military service in the IDF. Afterwards, he served as head of automotive business development and sales at Jungo – a startup acquired by NDS (a Cisco Company) in 2007. At NDS he led automotive and mobile software sales from early stage market development to IVI and TCU software deal executions with all top 5 leading OEMs with millions of deployments to date. In 2013 Ilan served as an independent business advisor for startups MCCI, Guardian Optical Technologies and Otonomo building the automotive go to market strategy and setting up early stage engagements. In 2017 served as VP business development and sales at Sital Technologies, a pioneer in CAN bus and MIL-STD-1553 cyber security and maintenance technologies, whose solutions were deployed by GM , FCA, HKMC, FMC, Lockheed Martin and NASA. In 2019 he joined Vayyar as Director of Business Development, focused on the automotive, robotics, safety (industry 4.0) and smart mobility markets. Ilan oversees partnerships with industry leaders in all of these markets and helps integrate Vayyar technology into their products, solutions and services.
---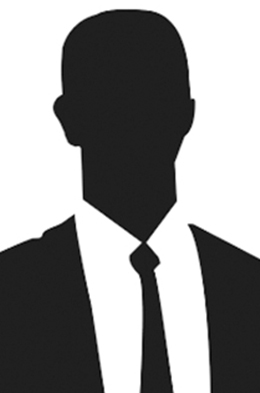 Guy Gertel
Co-Founder & EVP Sale and Marketing,
Opsys tech
Guy Gertel leads the sale and marketing activity at Opsys tech. Under his role Guy is responsible for the products priorities , partnerships and sales activities in the automotive, industrial and ADAS markets. Guy spent 10 years in sales and marketing activities at Finisar corporation, and prior to that role he served as development engineer and field application engineer. Guy holds a BSE Electrical Engineering of Coventry University.
---