Speakers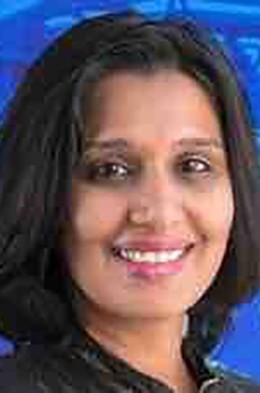 Vidya S Nath
Senior Director Strategy,
Flex
Vidya S Nath is part of the Corporate Strategy Team at Flex, a Fortune Global 500 manufacturing company serving multiple sectors. She assists business leaders in informed decision-making around product, regional and operational growth. Vidya and her team are skilled in data analysis & insights and work on projects related to market intelligence and strategic planning.
Before joining Flex, Vidya was an analyst and consultant to technology companies. She has been a keynote speaker at several conferences by NASSCOM, BroadcastAsia, CABSAT, Convergence India. She has also been widely quoted in publications for her views on trends in digital transformation and media technology. In her free time, she writes short stories for children, and doodles in her scrapbook on, "The X&Y of Everything: Life on the Axes".
---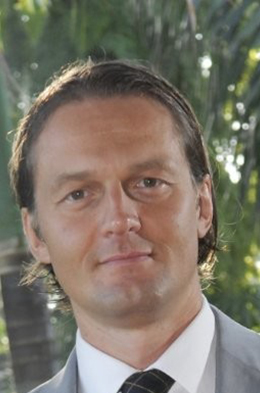 Christian Hedelin
Chief Strategy Officer,
Saab
He joined Saab November 1, 2018 and has a background from the telecommunications industry, where he worked more than 20 years for Ericsson. He started as a design engineer within Ericsson Radar electronics (now a part of BA Surveillance) and has since then held various positions within Ericsson, including R&D, Product Management and Sales divisions. Between 2014 and 2018, Christian was Head of Strategy for Ericsson's Network division. Christian was born in Gothenburg, Sweden, in 1969. Christian holds a Master of Science degree from Chalmers University of Technology in Gothenburg, Sweden and a Master of Business Administration from School of Economics and Commercial Law from Gothenburg University.
---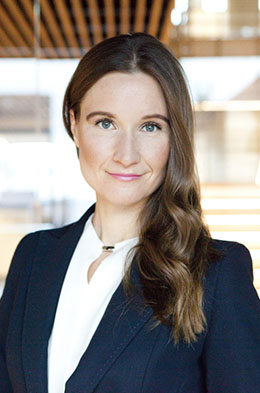 Johanna Pynnä
Chief Strategy Officer,
Kemira
She is a senior strategy executive with almost 20 years of versatile strategy experience, having both service business and industrial experience. Her focus has been throughout all years on organic and M&A-driven growth, business portfolio restructuring for value creation and improving operational efficiency in transformation and turnaround situations.
In Kemira, a global chemicals company, she is responsible for Group strategy, group level strategic initiatives, as well as steering the strategy work for business segments to group targets, all aiming to drive shareholder value creation. She is also heading Enterprise Risk Management.
She started her career in top-tier strategy consulting, advising companies mainly on growth strategy and/or transformation across several different industries and companies across Europe. After management consulting, she moved to work for industry, putting more focus on the strategy implementation side. Her latest position before Kemira was leading the strategy and business development of one of the business divisions for VR Group (national railway incumbent and logistics company) that was ongoing a major transformation program.
She is an engineer by education, MSc (Tech), from Helsinki University of Technology, focusing on strategy, finance, and applied mathematics.
---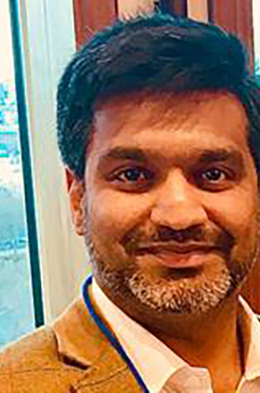 Kishan Changlani
Director of Business Development Strategy,
Wipro
Kishan Changlani currently leads the sustainability services strategy for Wipro Europe. He graduated from University of Mumbai with a bachelor's in computer engineering. He has done executive education on Sustainability Leadership and Corporate Responsibilities from London Business School and completed Advance Training on Climate Change conducted by Confederation of Indian Industry. He is passionate about sustainability. He attended COP26 where he exchanged and tabled his line of thoughts with world leaders at the World Climate Summit.
Kishan Changlani has held several positions within the areas of strategy, business development and delivery across sectors in Europe, US and India and understands the geopolitical challenges it brings
during execution. Kishan believes in the power of ecosystem and hence builds an ecosystem led go-to-market to create a win-win-win for Partners, Customers, and his Organisation.
---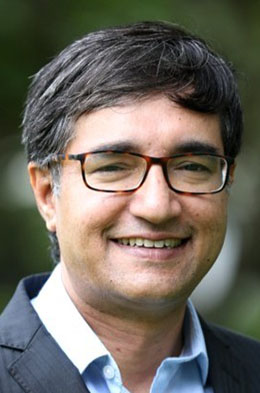 Nitin Pai
Chief Strategy Officer,
Tata Elxsi
Nitin Pai is the CMO and Chief Strategy Officer at Tata Elxsi.
He brings over 25 years of industry experience in product development and R&D, new business incubation, and global marketing for technology and design services in the automotive, consumer electronics, media and telecom industries.
As head of global marketing and corporate strategy, he helps the company develop business and market strategies, steer business units and Tata Elxsi in select verticals and markets, and drive strategic partnerships to strengthen its service portfolio, value proposition and business growth.
He started as a designer in one of the world's largest motorcycle companies. He moved to Tata Elxsi and built and grew a business around industrial design and user experience, which is among the leading design agencies in the world today.
He then moved to a corporate role to lead marketing and strategy, and brings deep insights into design-led thinking and digital, and how that can be used strategically to impact brands and businesses.
He is an alum of INSEAD, IIM-Bangalore and BITS – Pilani.
---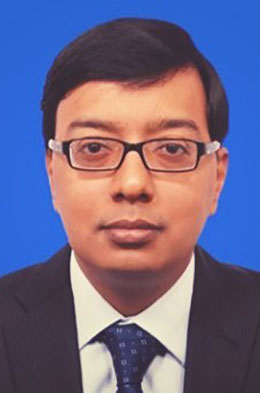 Subhajit Mazumder
Director, Strategic Growth,
Microsoft
Subhajit as part of his industry career, blends new business models, deep understanding of customers and new technology to take high impact ideas to execution at scale, which is made possible with great partner and platform ecosystems in the digital era. He works as a Director in the India Strategic Growth team, with Microsoft. In the past, he has close to 15 years of experience in Management Consulting, where he built expertise at the intersection of Strategy & Operations (solution) and Consumer Products & Retail (industry), across KPMG, EY and Infosys Consulting Inc. His expertise and experience was focused on defining Customer & Growth Strategy, designing and implementing Customer Experience (CX), undertaking large scale Business Transformation projects spanning Supply Chain, Sales, Distribution areas, coupled with opportunities to digitize the value chain. He has been a Certified Supply Chain Professional (CSCP) from ASCM (Association of Supply Chain Management, USA formerly APICS) and a certified and empaneled Trainer for teaching ASCM courses in Supply Chain Management in the India geography. He was also a Certified CX Trainer on the KPMG Nunwood. He's an alumnus of IIT Kharagpur, and has completed a Emerging Leaders Program from ISB. He has authored several thought leadership publications within firms that he has worked for as well as National / International conferences. He has been an invited speaker at premier B-school campuses and Industry forums. He has been part of CII's National Committee for e-commerce from FY19-21 and is a mentor on the 100Watts.tech, India's first Retail Tech accelerator platform.
---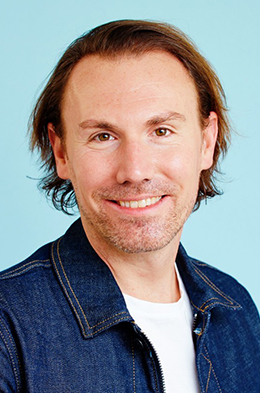 Matthew Corbin
Global Head of Media & Marketer Strategy,
Amazon
---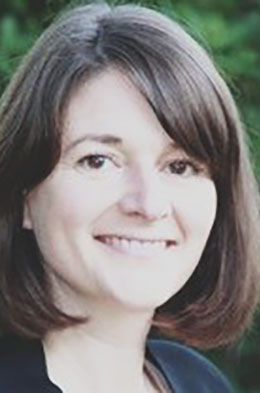 Patricia Kroondijk
Director of Strategy & Business Development,
Hitachi
Patricia is a seasoned strategy executive with 20+ years in growth strategy, business model innovation and building new ventures from the inside of corporates. At Hitachi's Global Social Innovation Business, she leads a global team from her home-base in Lausanne, Switzerland, in Ideation, Strategy and Business Modelling with the purpose to build and accelerate new sustainable and digital businesses.
---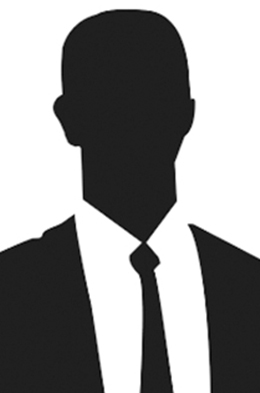 George Achillias
Senior Director- Advisory Lead EMEA,
Cognizant
George Achillias is a strategist/ product executive with 20 years of experience in designing and delivering products and services and leading organisations to grow from 10 to 1000 employees and from 1million to 1billion in revenues.
He has to demonstrate remarkable success in developing strategy, planning, running value assessments, prioritisation, and execution to improve customer experience and enhance organisational bottom-line while delivering growth and optimisation. He has a long career based on how to create the right tech strategy for FTSE 100 and Forbes 100 companies. his biggest achievements include transforming large financial institutes, digitalise large industrial players and create and deliver the data and tech strategy for one of the biggest telcos in the world.
A Human-centric and experience-driven strategist, with the ability to define and deploy global strategy and innovation roadmap for medium and large organisations. George has a significant amount of work on how AI can change traditional business and creating the right use cases for organisations. He carries a Deep understanding of the AI product development and GTM strategy.
---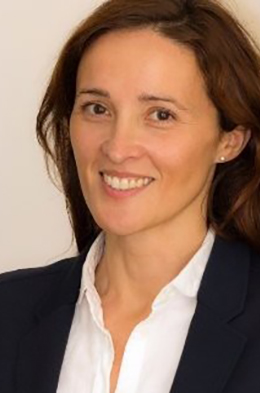 Maria Dolores Garcia Gambin
Head of Product Marketing,
BICS
Maria Dolores-Garcia Gambin is Head of Strategic Marketing and Branding at BICS. More than 20 years, helping companies across different sectors to position and develop their markets and to deliver business growth at international scale.
After achieving a bachelor's degree in law and a Master's in business law in the prestigious IE business school, Maria went on to attain a Master's degrees in Sales and Marketing Management, and Relational Marketing Management, CRM at ESIC. Lately, specialized in Digital Marketing trends by the Oxford University.
Maria is responsible for brand and marketing strategy across various segments on a global scale for BICS, spanning the company's wide range of solutions and services that are essential for supporting the modern lifestyle of today's connected world - from global mobile connectivity to cloud communications solutions and the Internet of Things.
---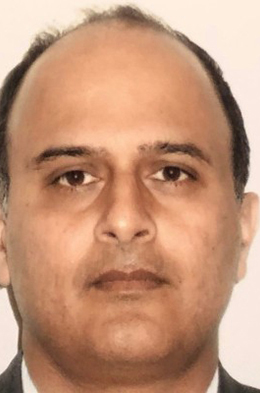 Jaydeep Khedkar
Senior Director Strategy,
Applied Materials
A technology-savvy business executive and cross-functional change leader. Proven success in corporate strategic planning, new product rollout, product lifecycle leadership, and value messaging. Expertise in turning around struggling businesses, promoting new business models (subscription, SaaS) and pricing strategies to accelerate value capture. An enabler for cultural change, and
institutionalization of best practices. Recognized for building strategic alliances across the value chain.
---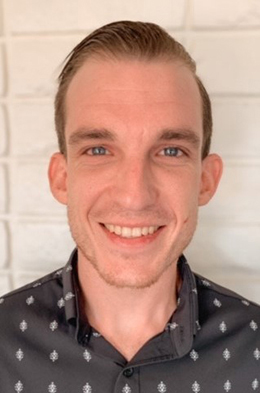 Skyler King
Vice President of Sales - North America,
MarketsandMarkets
Skyler King is a VP of Sales in North America with MarketsandMarkets. He has a passion for helping companies understand and evaluate how new technologies like AR & VR are gaining traction, and how these advancements are creating change, challenge, and opportunity within their ecosystem.
---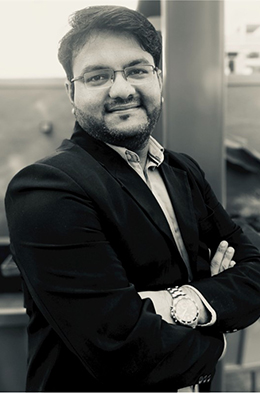 Vineet Augustine
Vice President - Sales and Strategy,
MarketsandMarkets
Accomplished performance driven business leader with a sound technical background and proven success in handling portfolios like International Sales, Business Development, Strategy, Key Account management, Consultative/Solution selling, Project Sales, Technical Sales and Project Management. A hands-on leader, keen strategist, planner and executioner with expertise in devising strategies & delivering results aimed at enhancing overall organizational growth, sustained profitability of operations & improved business performance. Sectoral experience across Energy (Oil & Gas, Power), Automotive and ICT landscape including professional services, Enterprise products, Consultative Sales, Advisory & Researchers

Skills: Sales & Marketing , Project management , Business development, International Sales ,Strategic Planning, Marketing plan, key account management, customer care , Procurement .
---