Speakers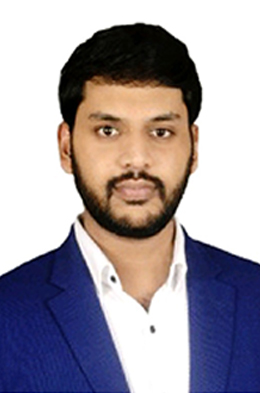 Agney Sugla
Vice President,
MarketsandMarkets™
Agney Sugla is Vice President for Business Development at Marketsandmarkets. He has lead concept, launch and scale of MnM's Global Technology Marketplace Platform - 360Quadrants.com - which connects Technology Buyers and Sellers. Today 360Quadrants has over 7500+ solution providers connecting with 10000+ Enterprise buyers. 360 has also curated a panel of 650 Industry Experts and Influencers who guide these buyers into selecting the right product for their requirements. A team of 550 inhouse Analysts guide buyers in evaluating any 2 vendors or solutions of their choice on 100+ key criterias. A Symbiosis International alumni, Over the last decade, he has advised 7+ companies in launching and scaling products across Geographies and Domains. Being an AI enthusiast, he's lead product development for 3 such platforms. He has led an exponential curve in his growth trajectory helping his last Marketplace achieve a $ 275Mn GMV run rate spreading across 3 different continents while scaling marketing activities to 6 million impressions.
---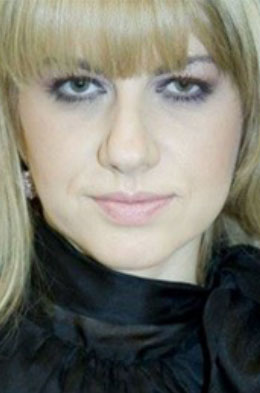 Liliana Caimacan
Head Of Global Innovation | Professor of Innovation & Design Thinking ,
Tata GB | Hult Business School
An experienced, international business leader, Liliana has been leading transformational growth across brands and portfolios to drive step changes in business results for over 20 years. She is a leading expert on innovation, communication and business strategy within the FMCG and luxury industries, working with top blue-chip companies: Unilever, Tata, on world-class brands and portfolios. Her sector experience covers Consumer Goods, Personal Care, Home Care, Foods, Refreshments and Luxury, as well as driving disruptive innovations projects. She holds a Master's in Marketing & Communications and an Executive MBA.
With extensive marketing and leadership experience gained across multi-category, multi-brand, and multi-cultures, Liliana has a track record of shaping and unlocking opportunities, accelerating and leading incredible business growth with her trademark energy, drive and possibility mind-set. She is passionate about inspiring possibility: growth for people and business.
---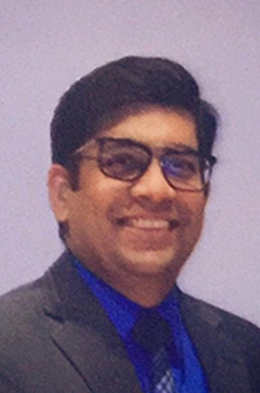 Sumit Dave
Vice President Marketing,
MarketsandMarkets™
Sumit has 18 years of rich experience in Marketing & Business development with leading IT/ITES companies having multiple business units across India, US, Europe, and Asia Pacific regions. His passion for enabling relationships and operating at the convergence of content, technology, design and analytics continues to excite him.

A strategic leader with a clear sense of purpose and urgency when faced with diverse situational challenges, skilled at bringing operational excellence within culturally diverse environments, with an ability to translate concepts into strategies, and planning/executing global integrated marketing programs and campaigns that deliver impact.

Blending the learnings from Lean Six Sigma culture of General Electric (GE) spinoff Genpact ("G") to Agile driven organizations like Microsoft and GlobalLogic, Sumit is helping the company establish Agile marketing practices with superior operations, collaboration, automation, sales/marketing integration, buyer persona based content, integrated marketing campaigns combining physical and digital touchpoints and an intense focus on marketing metrics through the CMO dashboard.
---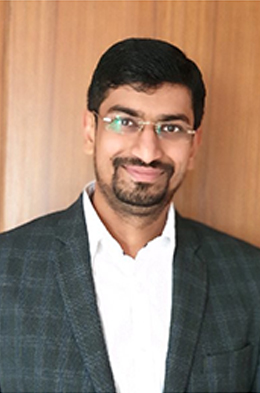 Priyang Agarwal
Head - Strategic Partnerships | Marketing | Growth,
Housing.com
An ~9 years experienced & well connected professional in Growth, Digital Marketing & Strategic Partnerships. He got a chance to work with following leading organizations like IBM consulting, Yatra.com, ZEE group. Currently heading Partnerships and Growth in Housing.com. In all these previous years, Priyang had worked upon how to increase Customer Acquisition & Awareness, Customer Engagement, Customer Retention & Conversion thereby delivering topline growth. Experienced various marketing tools, tenets & channels to deliver the desired output. Have worked in travel, telecommunications, consulting, e-commerce & real estate fields.
---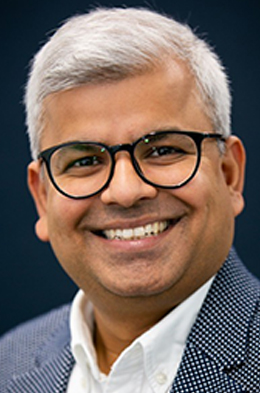 Ritesh Jain
COO | Global Head of Digital Technology Delivery,
HSBC
Ritesh is COO/ Global Head of Digital Technology Foundation Delivery, he has two decades worth of experience financial, technology, and governance sectors. He believes in exploiting the best technology practices for innovation and business transformation. Being a technology expert and enthusiast, Ritesh is a proven technology leader and D&I advocate with global experience in Digital Technology, Business Transformation, and Operations, He has led milestone changes in industries financial services, Fin-tech, Shipping, Telecom and Government, and led the future of payments for VISA and delivered Apple Pay in Europe. Through the course of professional life, Ritesh was involved in building and leading the digital CoE at Maersk, whilst leading recovery from the biggest ransomware (Not Petya) incident in the industry. He is currently building an enabling function to build the bank of the future at HSBC. Ritesh comes from an entrepreneurial background, with experience in building & mentoring successful businesses. He provides technical expertise and advice to Parliamentary Digital Service in the UK and is an advisor for payment regulatory as well as other Governments.
---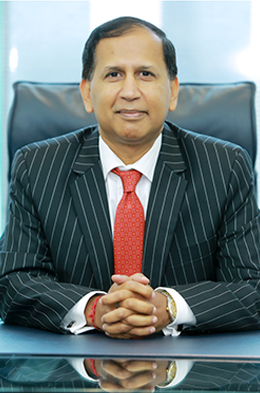 Mudit Saxena
Former Head of Retail,Digital and Marketing,
Commercial Bank of Dubai
Mudit Saxena has worked in financial services in 5 countries over the last 3 decades in the Middle east and Asia . As the Head of Retail for Commercial Bank of Dubai , he was involved with launching a Digital (Neo bank ) bank which was voted amongst the Top 10 Digital banks in the world . Whilst he has worked across most roles like Business ,Product ,Sales , Customer experience his key strengths lie in transforming banks and taking them to the next level .He is an International Speaker at several conferences on Digital transformation, Retail banking, Payments , Customer Experience , Marketing etc. Currently he is Consulting, Coaching and Training .
---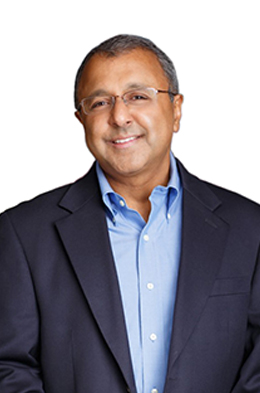 CP Jois
CTO,
Fulcrum Digital
CP Jois is the Global Chief Technology Officer for Fulcrum Digital. He most recently served as Chief Technology Officer at Ruffalo Noel Levitz, an enrollment services and fundraising solutions firm. Prior to this, Jois has been in multiple roles as Chief Information Officer, Chief Technology Officer, Chief Architect, and Product Lead for companies like ACT, Career Education Corporation, Unisys, CapGemini, United Airlines & Wipro. At Fulcrum, CP heads up the Enterprise Architecture, the Innovation Labs and Product/Platform Engineering. He is spearheading Fulcrum's foray into Cloud-based Accelerators, Kubernetes container technology, and MicroServices-based aggregation models for software engineering. With the Labs, CP is deeply vested into research on Cloud-elastic design, Machinelearning agents and AI for business solutions. Over the span of his career, he has headed up Architecture, Product Engineering, Software Quality and Technology Innovation Centers. Jois has driven the development of transformative Flight and Airport Operations technologies; and pioneered Career Education's adaptive learning technology. He brings in 3 decades of technology management experience spanning multiple industry verticals performing various roles in software engineering, program management, and technology strategy & architecture.
---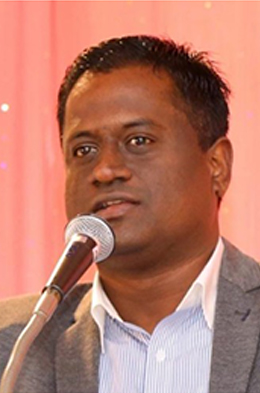 Karthik Sathuragiri
Senior Director of Marketing,
Automation Anywhere
Karthik Sathuragiri is the Senior Director for Marketing at Automation Anywhere, the global market leader in Robotic Process Automation, and is responsible for marketing strategies and execution across India, Middle East, Africa, and other emerging markets. Before Automation Anywhere, Karthik was leading global marketing at Freshworks, Akamai, IBM and SAP.
Karthik has varied experience across the technology stack including cloud infrastructure, Software as a Service, Intelligent Automation and has deep experience working with customers over much of the last two decades and helping them align technology strategies to solve business challenges.
Karthik also has been the winner of multiple global marketing awards including 'Most Promising Marketer' from Economic Times, "Exemplary 6 in Marketing" from Agency Reporter Magazine, "Top Brand Custodian in Asia" from CMO Asia, "Best Marketing Campaign of the Year", and "Top Content Marketer" from Adobe.
---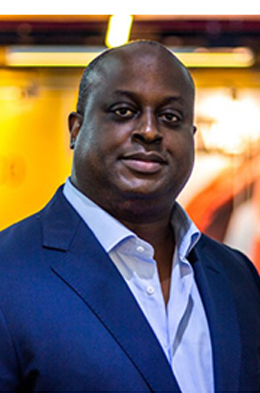 Daniel Rukare
Founder,
Hult Founders Lab
Daniel is a Professor of Practice at Hult, London Undergraduate campus. He is a leading consultant and remains research active with interests in Strategy and Innovation. His corporate experience with companies like TNT, FedEx and DHL provide the complex link between corporate strategy, innovation and the academic world.
Current areas of interest include- Innovation in uncertain times; Reframing and Future Proofing growth opportunities for business and how to drive high engagement for customers.
Daniel also lectures at the graduate level at the University of Chester where he works with students to co-create alongside corporate firms on prevailing challenges.
---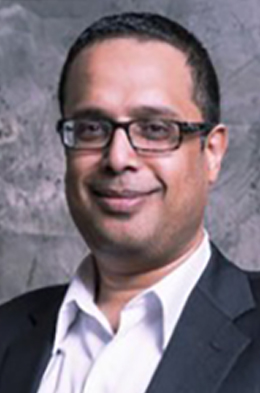 Deepak Gupta
Director - Digital Marketing,
CX, Cognizant Technology Solutions
Deepak Gupta leads Cognizant's customer engagement and personalization competency focused on building personalized customer experiences. Deepak has more than 18 years' experience in CX domain, helping clients succeed in global complex CX programs across Retail, FinTech & Healthcare domains. Deepak is currently driving transformation for clients to enable cross channel strategy, build personalization framework driven by insights and channels and enable Digital strategy focused on customer engagement
---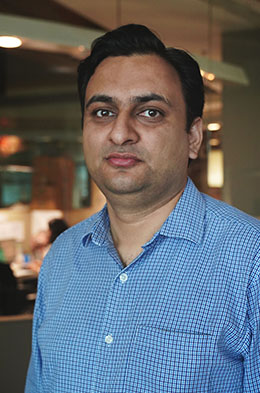 Gaurav Shitak
Vice President & Head- Digital Marketing,
Sharekhan
Gaurav is an experienced Marketing & Digital Transformation professional with over 14 years' experience, in diverse sectors such as Retail, E-commerce, Cement, Hospitality and BFSI. Has managed and successfully delivered in diverse roles such as building digital teams from zero to one, channel sales (cement), setting up ecommerce websites, building strategic alliances, strategizing and executing for data-driven and ROI-oriented marketing, envisaging and executing go-to market and digital transformation strategies, rebranding and brand launch, BTL & offline marketing, as well as B2B marketing. A student for life and believes 'Digital is Easy'.
---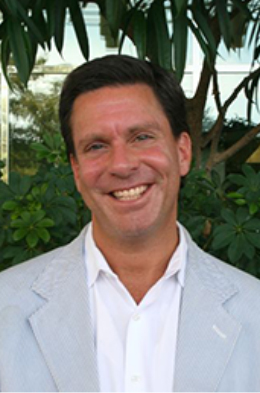 Evan Brownstein
Global Head of Marketing ,
Wipro
Evan Brownstein is Global Head of Marketing as a Service for Wipro. He led a team that created a $283 million start-up within a $9 billion corporation. This was achieved by creating value and growth for clients such as Intel, PwC, Sony, Nestle, Uber, Masonite, Florida Blue, and Pfizer. Before joining the Wipro team, Evan led Marketing for Health Plan Services and Checkers & Rally's Restaurants (two opposite ends of the healthcare continuum). He also served as Creative Director with McCann-Erickson and Ogilvy, launched a film production company to produce movies and television shows with Rosario Dawson, James Earl Jones, and Todd Oldham, and help create the Tribeca Film Festival. Evan serves on the Board of Directors with Berkeley Preparatory School, The Advent Health System Foundation, the Greater Tampa Chamber of Commerce, and the American Diabetes Association.
---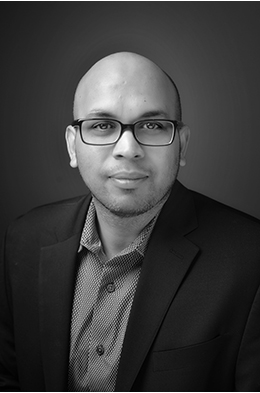 Sandeep Upadhyay
Senior Director Digital Business and Technology,
Cognizant
Sandeep Upadhyay is an experienced management executive with a successful track record of driving digital transformations for life sciences clients. Sandeep is passionate about driving commercial and operational effectiveness through hyper-personalization, AI, digital assistants, advanced mobility and digital twins. Sandeep is a recognized lateral thinker, innovator, thought leader, and patent owner for "Netflix Model of BI"
---