Gold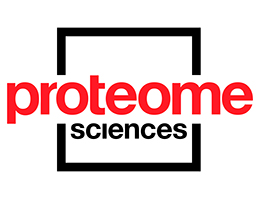 Proteome Sciences
We are a CRO specialising in the analysis of proteins and their associated PTM's via advanced Mass Spectrometry. By using proprietary methodologies, we can detect up to 8,000 proteins per sample in Discovery mode and can offer multiplexed assays of up to 100 proteins/sample in a GCLP accredited Targeted assay.
With their proprietary bioinformatics software, these can be trimmed down to some tens of proteins that are either up-, or down-regulated with disease progression or drug treatment.
---
Sponsors & Exhibitors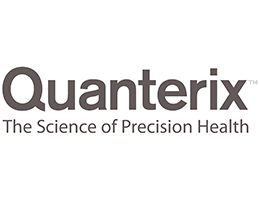 Quanterix
Quanterix™ Corporation is digitizing biomarker analysis with the goal of advancing the science of precision healthcare. Our ultra-sensitive technology platform, Simoa®, enables researchers to quantify a range of disease biomarkers at lower levels than ever before, in most common sample types. Simoa's ultra-sensitivity, multiplex detection capability and flexibility in custom assay development are advancing both academic research and drug development both in our customers' own facilities and by contract in our CLIA-certified Quanterix Accelerator Laboratory.
---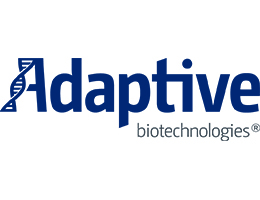 Adaptive Biotechnologies
Adaptive Biotechnologies is a pioneer and leader in immune-driven medicine that aims to improve people's lives by learning from the wisdom of their adaptive immune systems. Adaptive's proprietary immune profiling platform reveals and translates insights from our adaptive immune systems with unprecedented scale and precision. Working with drug developers, clinicians and academic researchers, we are applying these insights to develop products that will transform the way diseases are diagnosed and treated. Learn more: adaptivebiotech.com.
---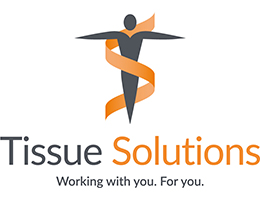 Tissue Solutions
Tissue Solutions provides high-quality human biospecimens for drug discovery and diagnostics development. We work with an ethically compliant network of more than 200 sources worldwide and specialize in sourcing biological material linked to extremely detailed clinical data. The types of sample we can offer includes fresh, FFPE and flash frozen tissue. We also offer a diverse portfolio of biofluids including full apheresis collections, whole blood, serum and plasma and derived primary cells.
---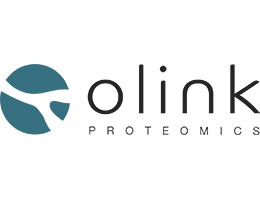 Olink Proteomics
Swedish company Olink Proteomics provides the most efficient tool available for targeted human protein biomarker discovery, development and implementation, with high-throughput analysis, exceptional data quality, and minimal sample consumption. Disease or biological process-focused panels are available, with full transparency on our rigorous validation data. The current library enables rapid analysis of over 1,000 validated protein biomarkers with less than 15 µl of sample. Olink panels are available via our Analysis Service or as kits.
---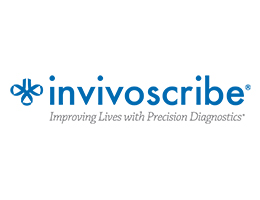 Invivoscribe
Invivoscribe® is a comprehensive CDx partner, providing ISO 13485 compliant biomarker development, cGMP manufacturing, regulatory capability, clinical trial services, and global commercialization. It offers internationally standardized testing through ISO 15189 laboratory network (US, Europe, Asia). Its Streamlined CDx™ model has proven successful in accelerating FDA, EMA and PMDA approvals of new targeted therapies.
---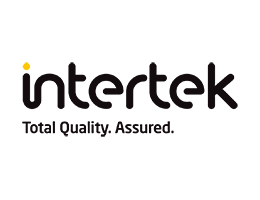 Intertek
Intertek's GLP/GCP/GMP compliant laboratories provide support to clients focused on the development of pharmaceuticals and biologics. Our biomarker services provide both fit-for-purpose validations in support of exploratory biomarkers and full validation for biomarkers used as a companion diagnostic. Drug efficacy and safety profiling is performed using an array of platforms including ultra-sensitive ELISA, flow cytometry, cell-based assays and ECL multiplex platforms as well as provision of immunogenicity bioanalysis for pre-clinical and clinical studies.
---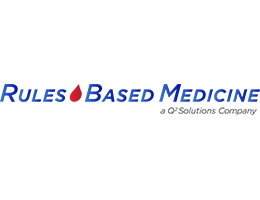 Myriad RBM
Rules-Based Medicine (RBM), a Q2 Solutions Company, is a CLIA certified, multiplexed immunoassay testing laboratory that solves complex drug development challenges with innovative biomarker services and a novel whole blood immunophenotyping device (TruCulture®). RBM's internally developed and manufactured immunoassays based on Multi-Analyte Profiling (MAP) and Single-Molecule Array (SimoaTM) ultrasensitive immunoassay technology provides translational and clinical researchers with reproducible and quantitative data for a few or hundreds of human proteins. The comprehensive menu provides extensive coverage of numerous pathways and delivers accurate pharmacodynamic and safety assessments. RBM's CLIA certified biomarker testing laboratory is located in Austin, TX.
---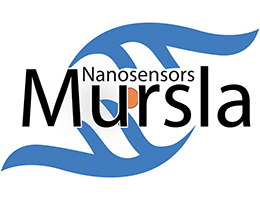 Mursla
Mursla is a Cambridge-based liquid biopsy startup developing a proprietary novel platform for cancer detection. Its unique nanosensing technology can selectively detect a wide range of biomarkers within minutes at low concentrations from fresh blood samples. It is currently focused on the isolation and detection of surface exosomal proteins secreted by cancer cells as well as tumour autoantibodies.
---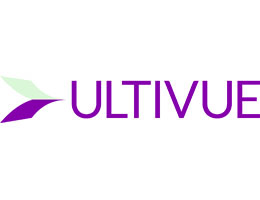 Ultivue
Ultivue provides researchers and scientists with multiplex biomarker assays for tissue phenotyping and digital pathology. Ultivue's InSituPlex® technology eliminates the need for assay development and enables scientists to unmask and analyze the true biological context of tissue samples. UltiMapper™ kits are fully optimized mIHC panels that provide uninhibited co-localization of multiple markers for deep single-cell phenotyping.
---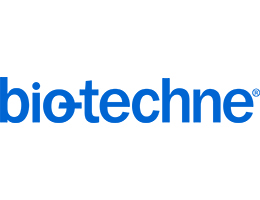 Bio-Techne
Bio-Techne® unites some of the most referenced brands in Life Sciences: R&D Systems®, Novus Biologicals®, Tocris®, ProteinSimple®, Advanced Cell Diagnostics® and Exosome Diagnostics®. Our family of brands collaborate to provide over 350,000 products for Life Science research. We have over 350,000 journal citations, showing that our combined experience is trusted by researchers. We are passionate about scientific discovery, which drives us to manufacture high-quality reagents and award-winning tools for the Life Science and Clinical Diagnostic markets. We understand our customers and we really care about their research. We want to make sure that their experiments are successful by providing reliable high-performance innovative solutions for scientific discovery.
---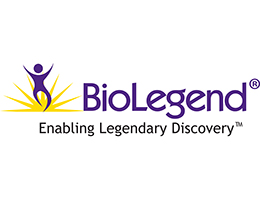 BioLegend
BioLegend enables life science discovery from research to cure by providing world-class quality biological reagents and tools at an outstanding value, with highly acclaimed customer service and technical support. Our portfolio includes research tools for cancer, immunology, neuroscience, cell biology, and stem cells. We offer TotalSeq™ antibody-oligonucleotide conjugates for single cell proteogenomics and the broadest selection of fluorophore conjugates for multi-color flow cytometry. BioLegend operates under an ISO 13485:2016 certified quality management system.
---
---