Speakers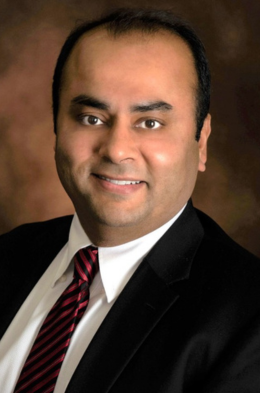 Charles Makin
Global Head of HEOR and RWE, Global Head of Pipeline Value & Access,
Biogen
Charles Makin plays a dual role at Biogen, serving as both the Global Head of the HEOR, HTA and RWE team; and the Global Head of Value & Access for Biogen's pipeline franchise. As the leader of the HEOR, HTA & RWE team, Charles leads the design, generation and application of innovative RWE and outcomes research spanning both prospective and retrospective methodologies; and leads the development of economic models to create compelling and quantitative value propositions. As the head of the pipeline team, he ensures that market access and HEOR strategies are progressively being incorporated earlier into the drug development phases, helping further align Biogen's regulatory and clinical evidence strategies with the reimbursement strategy. Before joining Biogen, Mr. Makin served as the General Manager/Vice President for ICON's RWE-Late Phase Research unit, comprised of several hundred biostatisticians, medical affairs personnel, project/program managers and data management professionals based in >40 countries – to the 2018 Late-Phase CRO Leadership Award. Prior to that, he held leadership positions in major drug commercialization research companies such as IQVIA and Optum, and prior to that work for large payers such as Anthem and Humana.
---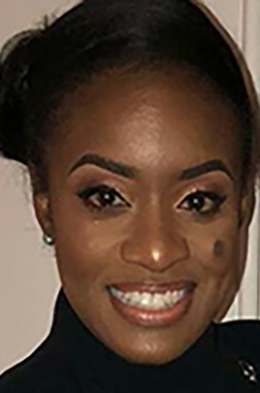 Nneka Onwudiwe
Former PRO/PE Regulatory Review Officer,
FOOD AND DRUG ADMINISTRATION
Nneka is founder and CEO of Pharmaceutical Economics Consultants of America (PEÇΛ). Dr. Onwudiwe's areas of specialization are public health and health economics. Her work focuses on a variety of projects related to costs and cost-effectiveness, coverage, management, and payment methods for innovative technologies as well as compliance-related issues, including compliance with market-wide requirements of ACA, MHPAEA, and state laws. From 2012-2020, Dr. Onwudiwe was the Patient-reported outcomes (PRO) and Pharmacoeconomics (PE) Regulatory Review Officer at the Food and Drug Administration (FDA).
Dr. Onwudiwe holds a license in pharmacy and practices in the community providing medication therapy management (MTM) and other services.
---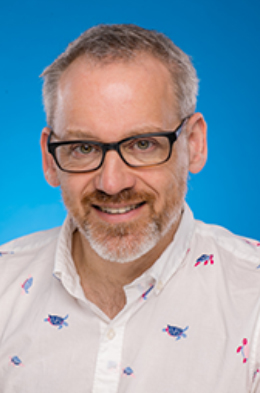 Vic Spain
Senior Real World Data Scientist ,
Genentech
Dr. Vic Spain is the Respiratory Real World Data Strategy Lead in Genentech's Personalized Healthcare Group. Vic's role includes the evaluation of new or evolving data sources from routine clinical practice that can inform strategic decisions in Genentech's development programs. Vic is an epidemiologist and veterinarian by training, having obtained his PhD in Epidemiology from Cornell University, NY, and Doctor of Veterinary Medicine degree from UC Davis. He has spent several years in the pharmaceutical industry, working at GSK and Merck in Health Economics and Outcomes Research. Prior to his work in the pharmaceutical industry, Vic was the Bioterrorism Epidemiologist for the Philadelphia Department of Public Health and an animal-welfare researcher at the American Society for the Prevention of Cruelty to Animals. When he is not working, Vic is often playing cello with his string quartet.
---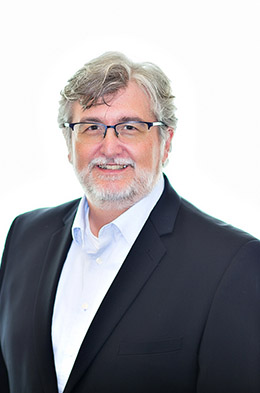 David Miller
Executive Director, Head of RWE- Patient Safety,
Sarepta Therapeutics, USA
David P. Miller is the Executive Director of Epidemiology at Sarepta Therapeutics. He is also an Adjunct Faculty member at the University of North Carolina Chapel Hill. In the previous ten years, he was the Global Head of Real World Evidence Methods, Analytics and Safety at UCB Biosciences where his focus has been to evolve a Patient Safety team as a member of the Patient Safety Leadership team, build an Epidemiology team with a focus in delivering scientific relevant evidence, and most recently building a unified Real World Evidence practice with the accountability of setting the evidence standards meeting the current and future quality needs as defined by ISPE and other relevant societies. Prior to UCB, David has worked at GSK and in consulting environment (RTI Health Solutions and Ingenix).
---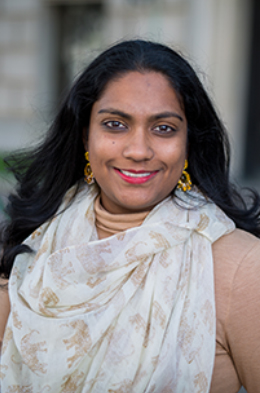 Nirosha Lederer
Managing Associate, Real World Evidence,
Duke Margolis Center for Health Policy, Duke University
Nirosha Mahendraratnam Lederer, PhD MSPH is a Managing Associate at the Duke-Margolis Center for Health Policy, where she helps lead the Center's real-world evidence (RWE) portfolio. Immediately prior, she was a Subject Matter Expert in the Oncology Center of Excellence at FDA. While there, she helped implement patient-focused drug development in cancer products including clinical trial study design and product review, as well as foster consensus across US and ex-US healthcare stakeholders on best practices for patient-reported outcome capture, analysis, and communication.
Dr. Lederer has over a decade of pharmaceutical policy and health economics and outcomes research experiences including providing evidence-generation advisory services at Avalere Health, working in commercial and medical roles at Genentech and Bristol-Myers Squibb, respectively, and serving on Capitol Hill during the passage of the Affordable Care Act. She received her PhD in Health Outcomes and Policy from the UNC Chapel Hill with a focus on large database analyses and decision-sciences. She received her MSPH in Health Policy & Management from the Johns Hopkins Bloomberg School of Public Health and BA in Public Health from the Johns Hopkins University.
---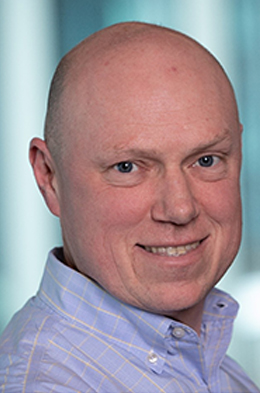 Alexander Cole
Executive Director, Global Head Epidemiology,
Alexion Pharmaceuticals
Alexander Cole is Executive Director and Global Head of the Epidemiology Department at Alexion Pharmaceuticals. Alexander established the Epidemiology Department at Alexion, where his team of epidemiologists provides leadership to Alexion-sponsored observational studies and disease registries, along with Pharmacovigilance/Risk Management and REMS assessment, Regulatory, Clinical Development, and Corporate Strategy initiatives. Alexander holds Doctoral and Masters degrees in epidemiology from Boston University. Alexander has specialty interests in methods to quantify assessment of bias and confounding in epidemiological studies, along with studies of pregnancy exposures and outcomes. Alexander has been in the field of epidemiology for 20 years and is a regular peer reviewer for the journal Pharmacoepidemiology and Drug Safety.
---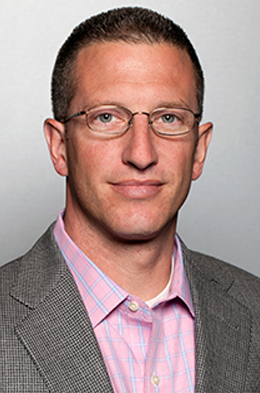 Raymond Frost
Vice President, Market Access & Health Policy,
Melinta
---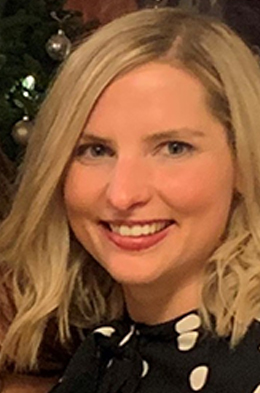 Eliza Kruger
Associate Director, Global HEOR,
Ultragenyx Pharmaceuticals
Eliza is a biotech Director, responsible for developing and executing global HEOR strategy at Ultragenyx across all rare disease and clinical programs from pre-clinical through to commercialization. Eliza has 9 years of academic, consulting and industry experience, focused on health economics and outcomes research (HEOR) evidence generation, value messaging, publication and economic modelling. Expertise varies across a variety of disease areas including rare diseases, diabetes and infectious diseases, and globally, with extensive experience in North America, Europe and Asia-Pacific.
---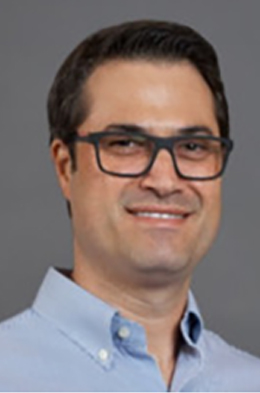 Rafael Ioschpe
Associate Director, RWE Strategic Operations Lead, Rare Disease, ,
Sanofi Genzyme
Rafael was born in Porto Alegre, in the Southern from Brazil, where he took his Pharmacy bachelor's degree. He moved to Sao Paulo where he took his master's degree in Immunogenetics of the kidney transplant from the University of Sao Paulo, and an MBA in Strategic and Economic Business Management from the Getulio Vargas Foundation. Rafael has more than 17 years of experience in the Pharmaceutical Industry, dedicated to Clinical Research and Medical Affairs studies, from early phase till post-marketing studies, such as Real-world Evidence. In the RWE field he acquire experience on how to leverage RWD to support market access strategies. He has accumulated scientific knowledge in Lysosomal Storage Disorders in the last 07 years, when developed his passion to work with the rare disease community. Since 2019, he has been engaged in strategies and solutions to foster the RWE generation and innovation within the Sanofi Genzyme Global Medical Affairs Rare Disease Registries Program.
---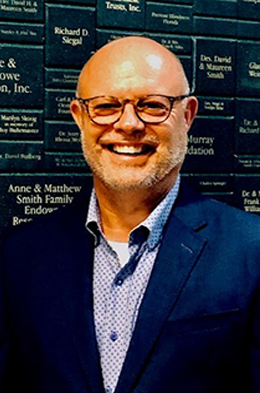 Jay Newman
Head of US Commercial,
Spark Therapeutics
---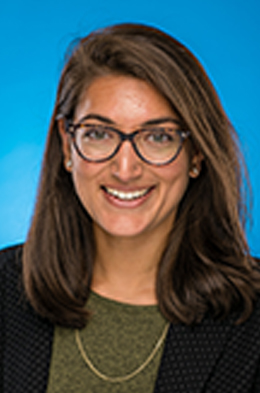 Devika Chawla
Senior Data Scientist, Real World Data, Personalized Healthcare, Product Development,
Genentech
Dr. Devika Chawla is a Senior Real World Data Scientist in Genentech's Personalized Healthcare Group. Devika's role is focused on leading real-world data strategy in the infectious disease space, most often leading research studies that utilize insurance claims or EHR data to provide clinical insights to inform clinical trial design and general understanding of disease. Devika obtained her PhD and MPH in epidemiology from UNC Chapel Hill. Devika's research expertise includes perinatal epidemiology, racial disparities, causal inference, and public health practice. Outside of work, Devika enjoys baking bread and hiking around the bay area.
---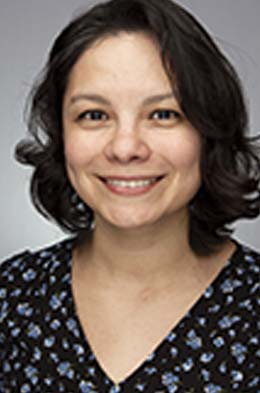 Shemra Rizzo
Senior Data Scientist, Data Science Analytics, Personalized Healthcare, Product Development ,
Genentech
Dr. Shemra Rizzo is a senior data scientist in Genentech's Personalized Healthcare group. Shemra's role includes research on COVID-19 using electronic health records, development of data-driven approaches to evaluate clinical trial eligibility criteria, and evaluation of new data sources. Shemra obtained her PhD in Biostatistics from UCLA and her MA in statistics and operations research from UNC Chapel Hill. Before joining Genentech, Shemra was an assistant professor of statistics at UC Riverside, where her research covered topics in mental health, health disparities, nutrition and infectious diseases. In her free time, Shemra enjoys spending time with her family and running.
---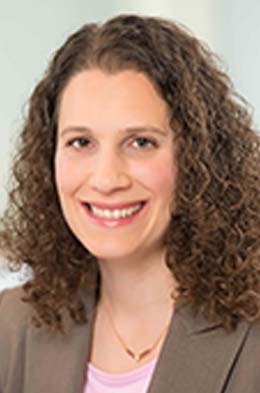 Sheryl Krevsky Elkin
Chief Scientific Officer ,
QIAGEN Digital Insights
Sheryl Krevsky Elkin, PhD, is the Chief Scientific Officer at QIAGEN Digital Insights, a business division of QIAGEN. Dr. Elkin joined QIAGEN through the acquisition of N-of-One, and has led a team interpreting thousands of patient cases, establishing a rigorous process for analysis of scientific and clinical evidence and presentation of molecular and clinical evidence to physicians. Dr. Elkin played a lead role in the development of the N-of-One clinical interpretation methodology that supports clinicians in identifying therapeutic strategies for patients and has been a key player in the integration of N-of-One with the QIAGEN Clinical Insights software. Prior to joining N-of-One, Dr. Elkin completed her postdoctoral fellowship at the Massachusetts Institute of Technology's Center for Cancer Research. She earned her doctorate in Biological and Biomedical Sciences from Harvard Medical School and an A.B. in Biology and Music from Amherst College, graduating Phi Beta Kappa and summa cum laude.
---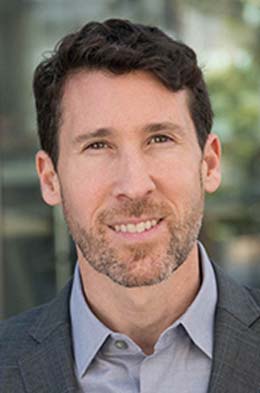 Dan Riskin
Founder and CEO,
Verantos
Dan Riskin, MD, MBA is Founder and CEO of Verantos, a leader in high-accuracy real world evidence generation. He is also Adjunct Professor of Surgery and Adjunct Professor of Biomedical Informatics Research at Stanford University. An expert in healthcare AI, he developed products that influence the care of millions of patients annually.
---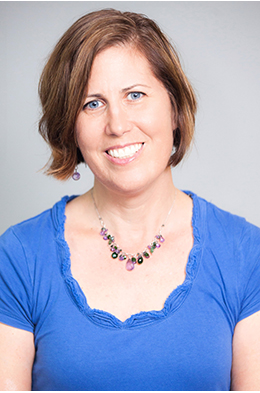 Susan Fish
Associate Director, Strategic Evidence Integration and Collaborations US Medical Affairs Hematology,,
Bristol-Myers Squibb
Susan M. Fish, MS is a biostatistician and Associate Director, Portfolio Data Strategy & Internal Collaborations, Strategic Evidence Integration & Collaborations for US Medical Affairs Hematology at Bristol Meyers Squibb (formerly Celgene Corporation). Prior to coming to Celgene in 2016, Susan was the BioOncology Programming Lead for several oncology registry programs during her 10-year tenure at Genentech. Ms. Fish is an experienced data analyst who is passionate about maximizing the potential of real world data and its usage in real world evidence generation.
Ms. Fish received her Bachelor of Science in Statistics and her Master of Science in Statistics degrees from North Carolina State University in Raleigh, NC
---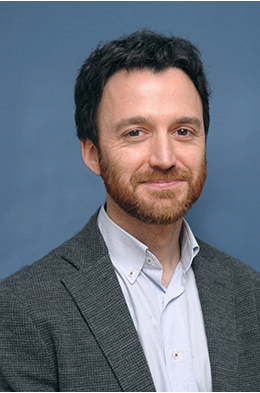 Xabier Garcia de Albeniz Martinez
Director, Epidemiology ,
RTI Health Solutions
---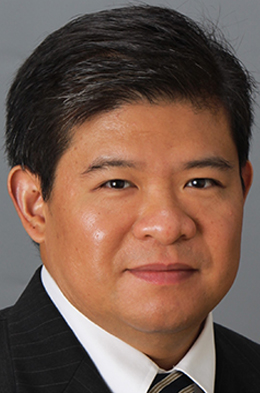 Tao Fan
Senior Director, US HEOR US Medical Office ,
Takeda Pharmaceuticals
Global Outcomes Research at Shire, US Evidence Based Medicine at Sanofi, and Global Health Outcomes at Merck & Co. Tao led numerous real world data strategy, health technology assessment and research in real world evidence, HEOR & analytics across many countries worldwide, and authored numerous peer reviewed scientific articles, book chapters and abstracts at national and international scientific meetings.
---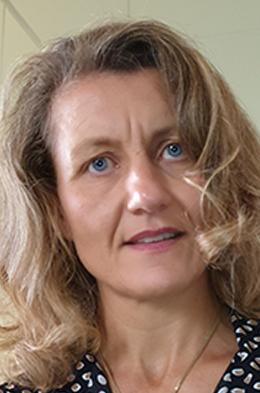 Angela Ibald-Mulli
Head, Medical Evidence Generation Primary Care ,
Sanofi
---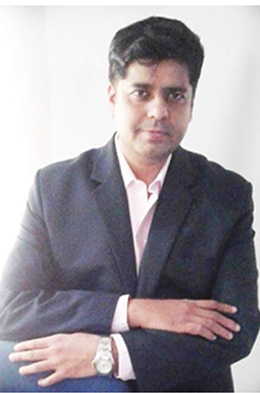 Guru Rao KS
Senior Vice President,
Molecular Connections Private Limited
Guru is associated with MC for over 15 years.
He has led a strategic and innovative transformation at MC from building various business models in content management, text mining, semantic analysis, pathways analysis, Natural Language Processing algorithms and now, Real World Evidence as well.
He comes with significant experience in working with the Top 5 Global pharmas, International Publishing houses, and US governmental organizations such as NIH and several regulatory bodies.
Guru, leads a team on Real world evidence consisting of Pharma experts and statisticians who work on Systematic reviews, meta-analysis, network meta-analysis, publication and medical writing, SEND data formats, pharmacovigilance and HEOR services, among others.
He has worked on Global Drug Discovery Informatics and digital programs across 8 therapy areas. He also owns a patent on pathway analytics and has co-authored several publications in some of the top journals.
---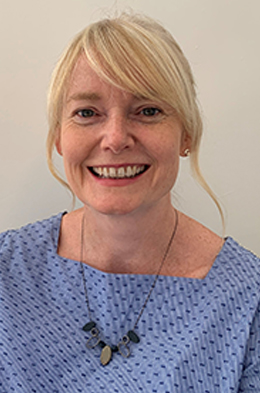 Lynn Donald
Senior Project Director, Oncology, Novel and Emerging Therapies ,
Syneos Health
---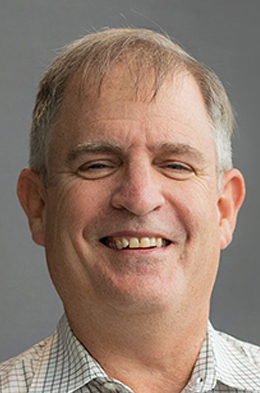 Tom Haskell
Managing Director,
RWExperts LLC
Tom Haskell is the Global Head of Innovation for Real-World Data & Analytics at Kantar Health. In this role, he engineers new data solutions, combining our industry-leading primary data collection infrastructure with current and emerging secondary data sources to provide unique offerings to our customers, including the award-winning Claritis™.
Tom has a deep background in providing innovative solutions to complex issues in the healthcare market. Previously, he worked for over 8 years at IMS Health (now IQVIA), leading the development of leading-edge cohort creation, analytics, and visualization tools for global real-world data. Previous to his 15+ years in the healthcare industry, he was one of the founders and lead architect of www.maquest.com, the first major online site to offer mapping and driving directions to the public. Tom is also a renowned speaker on Big Data and Healthcare. Industry conferences where he has spoken on the subject include ISPOR, PMSA, PBIRG, ARF (Patient Journey), ExL (Patient Experience), and Markets & Markets (RWE). Tom is a graduate of Harvard University, with a concentration in Applied Mathematics and Computer Science.
---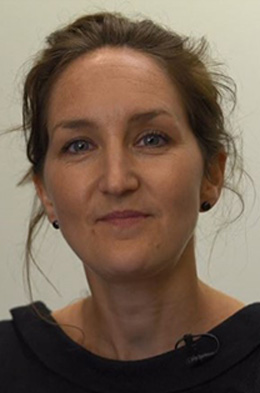 Noolie Gregory
Executive Director, Client Engagement Solutions, Real World Late Phase,
Syneos Health
>14 years in the pharmaceutical industry with AstraZeneca. Expertise in real world and late phase projects and has worked closely with medical affairs teams to identify and build solutions to fulfill medical evidence gaps to ensure successful product launch. Strong oncology background and has supported the launch of some major medicines. Experience in phase I-IV studies across a variety of therapy areas. Join Syneos health 2 in 2018 and help customers define and execute their RWLP strategy.
---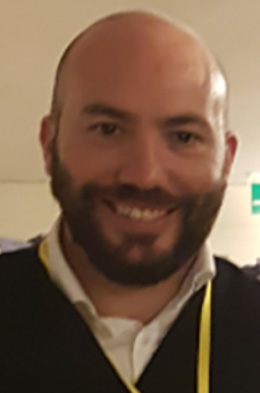 Mike D'Ambrosio
Senior Project Director, Real World Late Phase,
Syneos Health
Over 16 years of experience in biopharmaceutical development in Project management, director, customer relations, line management and strategy roles. Joined Syneos Health in 2015 and worked for 4 years in the oncology business unit in an Senior PD/ therapeutic advisor and strategy role, working exclusively with oncology customers across a broad spectrum of assets and indications, transforming industry trends and customer needs into robust clinical strategy and deliveries. Since moved into Real World and Late Phase with recent experience in EAP and Disease Registries. Prior to joining Syneos Health gained significant oncology management experience at other top 5 CRO's. Global project delivery director for the pivotal trials leading to approval of the biosimilar HERZUMA® and the orphan approval of Xermelo®. Broad therapeutic experience including CNS, GI, Respiratory and Oncology with a strong interest in biosimilar development, immunotherapies and lung cancers. Based in Scotland, UK
---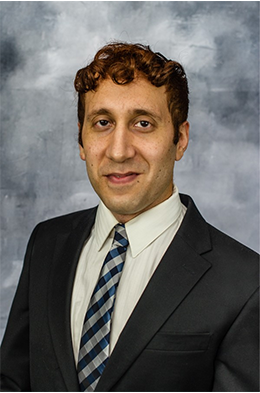 Shaum Kabadi
Director of Global Real-World Evidence in Oncology,
AstraZeneca
Shaum Kabadi is Director of Epidemiology and Real-World Evidence at AstraZeneca. His experience includes leading teams and special projects, as well as strategic planning and implementation with collaboration across medical, commercial, and R&D. His experience includes medical oncology, hematology, rheumatology, nephrology, endocrinology, and cardiology.
He earned multiple individual performance awards at AstraZeneca, including a hematology US medical team launch award in 2018, and platinum award/2X silver award medal-winning abstracts at Academy of Managed Care Pharmacy meetings.
He earned a PhD in Epidemiology, MPH in Epidemiology and BA in Biochemistry. He has authored 20 manuscripts and approximately 50 abstracts.
---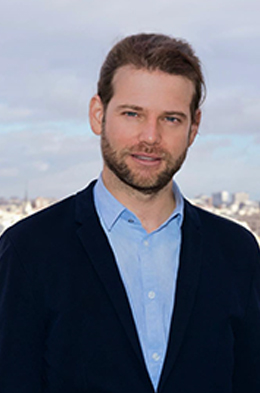 Ignacio Hernandez Medrano
Founder,
Savana Medica
Neurologist at Ramón y Cajal Hospital for 10 years, Ignacio's CV includes several masters in health management, as well as being part of the Strategic Management Department of Ramón y Cajal Institute of Health Research. After graduating from Singularity University (Silicon Valley) in 2014, he founded two artificial intelligence in healthcare companies: Savana (electronic medical record processing), and Mendelian (diagnosis and treatment of rare diseases).In 2016 Ignacio was considered by the specialized medical media among the most influential people in health for his work promoting systemic changes in the sector through IT and big data. Moreover, in 2018 he was appointed "digital personality of the year" in Healthcare. He was awarded the Princess of Girona Foundation Award Company 2019 for "democratizing access to medical scientific information of millions of patients through artificial intelligence".
---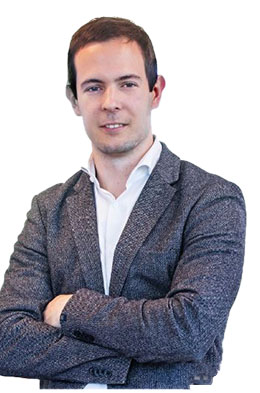 Georges De Feu
Founder & CEO,
Lynxcare
As founder and CEO of LynxCare, Georges De Feu is committed to increase the availability of actionable & precise data with the sole goal of improving patient outcomes
---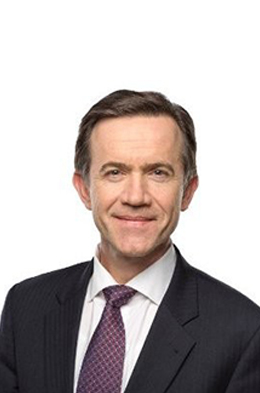 Andrei Pikalov
Vice President, Head of Global Medical Affairs,
Sunovion Pharmaceuticals
---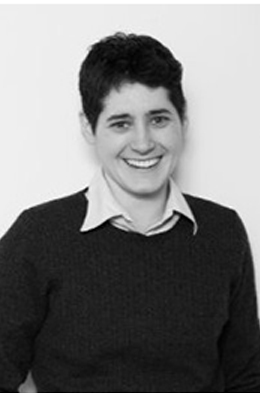 Ashley Jaksa
VP of Science ,
Aetion
---