Speakers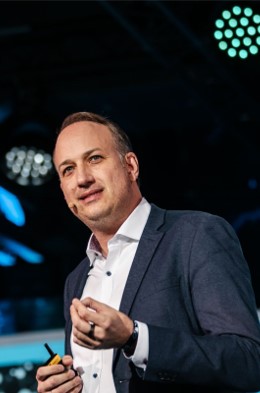 Heiko Huettel
VP Software Products,
HARMAN International
Heiko Huettel has over 25 years of experience in the automotive and technology sectors where he has become a cloud and mobility leader with a focus on software products.
Based in Koblenz, Germany, Heiko joins the panel representing HARMAN, a company that he joined in January 2023. There he is Vice President of Software Products, leading a global team of talented engineers and product managers that are driving innovation and excellence in the intelligent cockpit domain.
He is passionate about driving the software revolution in our industry to bring true consumer experiences at automotive grade into the vehicle cabin and shape ecosystems with the power of HARMAN's products.
Previously, Heiko held senior executive positions at Microsoft, Volkswagen Group, and Daimler AG, where he led the development and launch of cutting-edge solutions and platforms for mobility, automotive, and transport.
Additionally, Heiko is a founder and board member of the Software-Defined Vehicle Open Eco-System, and an author of multiple publications on the future of automotive cloud.
---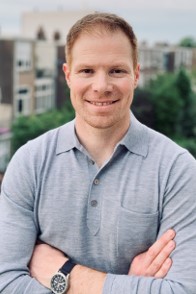 Daan Duurkoop
Vice President Product Management ,
TomTom
Daan Duurkoop is a seasoned professional who currently holds the position of Vice President of Product at TomTom Digital Cockpit in TomTom's Automotive division. In his capacity as a leader at TomTom, Daan Duurkoop has developed expertise in driving product strategy and assembling and overseeing high-performing product teams, focusing on location-based technologies. Since embarking on his journey with the company in 2009, Daan has assumed multiple roles, with a primary focus on product management, along with roles in business and partner development. Throughout his career, Daan has acquired substantial knowledge in the creation of location-based products aimed at a wide range of industries and applications. His skill set covers consumer navigation products, encompassing both hardware and mobile apps, as well as developer products specifically designed for automotive and enterprise clients.
---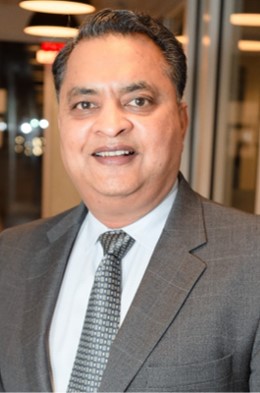 Sushaiv Wadekar
Vice President & leads the Global Automotive & Mobility Business ,
CYIENT Inc.
Sushaiv Wadekar is Vice President & leads the Global Automotive & Mobility Business at CYIENT Inc.
He has more than 25 years of experience in Automotive field having started his career with Tata Motors, Pune and then eventually working for Tata Technologies, Benteler Automotive, DENSO & HCL.
A highly accomplished and successful automotive executivehas MSes & business development with broad expertise and background at core product development & manufacturing engineering, product realization life cycle management & the connected enterprise.

Sushaiv is a Mechanical engineer, has MS in Engineeing Management from Oakland University, Rochester, MI & studided Mergers & Acquisitions from the Wharton School. He lives in Troy, MI with his family. He is an avid trekker & has established an Adventure club – MI Adventures '23
---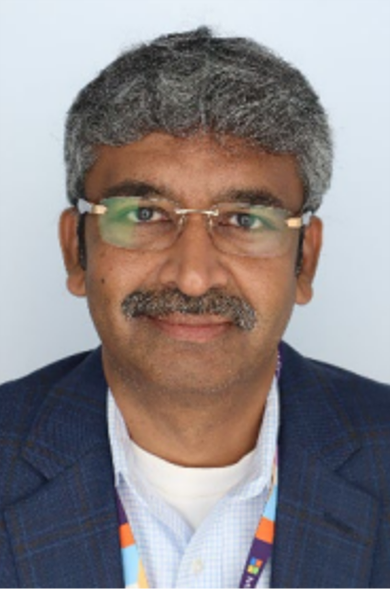 Raj Paul
Regional Industry Business Leader, Automotive Americas ,
Microsoft
Raj Paul serves as Microsoft's Mobility Industry Leader for the Americas region. He has responsibility for developing Microsoft's Mobility Industry Solutions portfolio for customers and partners in the movement of people and goods. He supports vehicle manufacturers and their suppliers, mobility service providers, travel, transportation and logistics providers, with innovative solutions and strategies that accelerate digital transformation, including joint solutions with key partners and go-to market initiatives. Raj is a passionate advocate of the connected world. With more than 20 years of experience in the Automotive industry, he has been involved in the evolution of vehicle connectivity – creating the in-vehicle innovations and infrastructure to connect owners and OEMs with their vehicles and with each other. Through his efforts in Telematics and Infotainment at various OEMs, he has helped create new Automotive experiences, new ways of connecting with customers and platforms that fuel Intelligence. Prior to joining Microsoft, Raj was Sr. Vice President for Automotive and IoT at Lochbridge/Compuware providing strategic leadership for the advancement of the firm's connected services portfolio. Raj has a master's degree in computer science from the University of Texas at Arlington and a bachelor's degree in computer science engineering from the University of Madras. He is a graduate of the Harvard Business School General Management Program.
---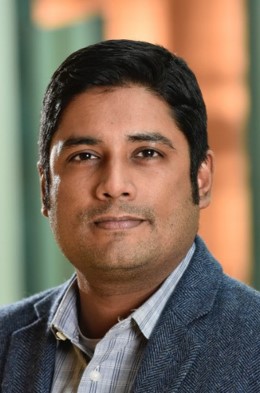 Praveen Chandrashekhar
VP & Head of NA Automotive Practice,
MarketsandMarkets
---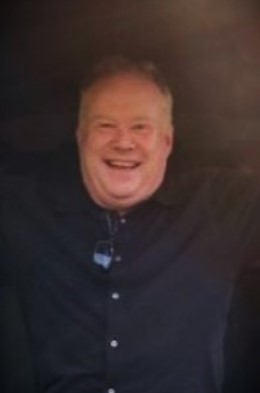 Ken Johnston
CEO of Autonomic and Sr. Director of Cloud Platforms and Telematics ,
Ford Motor Company
Ken Johnston is the CEO of Autonomic, a subsidiary of Ford Motor Company, that develops and operates the Transpiration Mobility Cloud (TMC), a multi-OEM vehicle connectivity platform. Additionally within Ford, Johnston serves as the Sr. Director of Cloud Platforms and Telematics. In this capacity he is responsible for predictive maintenance modeling, the Connected Vehicle Cloud, Reductive Design, and Ford Pro Intelligence.
Prior to joining Ford, Johnston worked for Microsoft for over 25 years. While at Microsoft he worked as Data Science and Date Engineering manager for Windows focusing primarily on AI models for Privacy, commercial, education, and business intelligence. He has also held roles as Windows App Store engineering manager, Bing Search operations, vertical search, and infrastructure as a service platforms, Office 2010 Internet Platforms and Operations General Manager, Microsoft Subscriptions Platforms Group Quality and Operations Manager, and Commerce Server Test Manager.
For two and a half years he served as the Microsoft director of test and operations excellence. He earned his MBA from the University of Washington, is a coauthor of How We Test Software at Microsoft, and is a contributing author to Experiences of Test Automation: Case Studies of Software Test Automation. He was the first to publish and promote Testing in Production (TiP) for cloud services, and desktop and mobile applications.
---