Speakers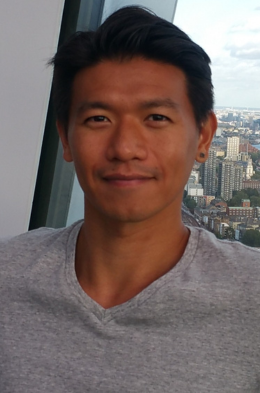 Anthony Cheung
Research Associate,
King's College London
Research interests on establishing novel therapeutic targets in TNBC and interrogating the tumour-infiltrating lymphocyte compartment, especially how immunotherapies or ADCs may play a role in breast cancer treatment.
---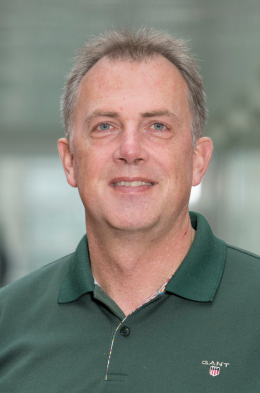 Allan Stensballe
Associate Professor,
Aalborg University
---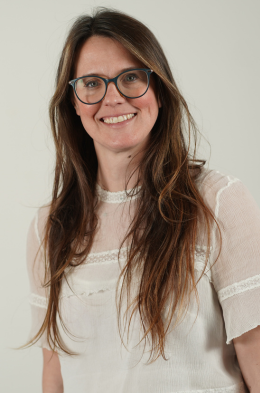 Faith Howard
Co-Founder,
NANOncolytics
---
Louis Boon
CSO ,
JJP Biologics
---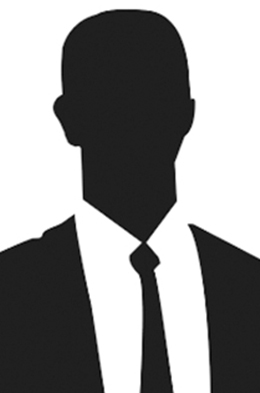 James Jin
Vice President ,
Biocytogen
---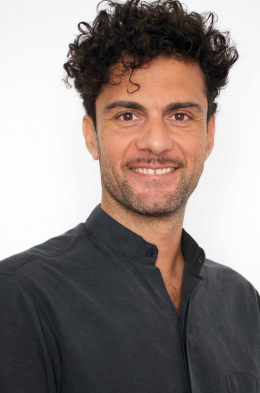 Michele Mishto
Reader,
King's College London
CD8 T cells specific for noncanonical epitopes (e.g. either post-translationally modified or cryptic peptides) can be used for treatment of solid cancers, although the Identification (and even more the prediction) of these noncanonical epitopes presented by HLA class I complexes is challenging. Mass spectrometry is commonly used to identify cancer-specific epitope candidates and several methods for the identification of the noncanonical origins of many of them have been developed in the last years, thereby helping in defining the mechanism of their generation, their immunological relevance and, potentially, also opening the door for their use as biomarkers. At what stop of this long journey are we, and what are the short- and long-term prospectives for their use in translational applications?
---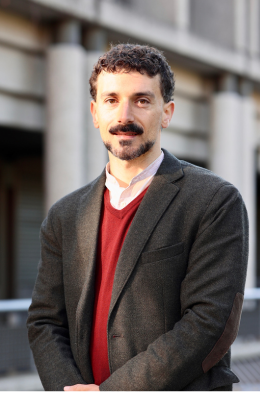 David Pejoski
CEO,
Adoram Therapeutics
Activating the immune system in cancer patients is critical to improve the chance of survival. Current drugs that target the key immune system switch, the adenosine 2A receptor, have not yet succeeded and are confronted with many developmental hurdles related to their conventional molecular mode of action which cannot modulate A2AR signaling in immunosuppressive solid tumor microenvironments without safety concerns.
Using proprietary allosteric drug discovery know-how established at the University of Geneva, we are developing orally bioavailable, non-brain penetrant, small molecule A2AR antagonizing immunotherapies that effectively & safely shield immune cells from A2AR-mediated suppressive signals. These drug candidates would make an ideal and flexible addition to combination cancer therapies for a wide range of adenosine-rich solid tumors.
Startup Background: Adoram Therapeutics, a spin-off from the University of Geneva, is a discovery-to-early-clinic biotech company discovering small molecule therapies with a disruptive 'allosteric' mode of action, that provides both improved efficacy and safety compared to conventional drugs. Our primary asset is an A2AR-targeting cancer immunotherapy to treat high-adenosine solid cancers.
Additional novel chemical series for CNS & inflammatory indications are in the hit-to-lead phase. To further expand our pipeline, sensitive screening assays that outperform industry standard methods are used to identify allosteric drug hits that modulate 'GPCRs', the largest class of human receptors. We are currently securing funding to move towards the clinic with our lead cancer immunotherapy asset and to complete preclinical proof-of-concept studies for the secondary assets – innovative allosteric drugs to treat inflammatory and neurodegenerative diseases.
---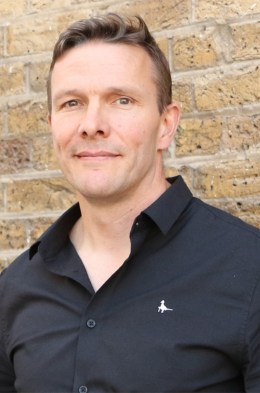 Bill Eldridge
CEO, CSO,
Isogenica
Bill has over twenty years' experience in antibody, scaffold protein and peptide discovery and development. He started his post-doc career at Pfizer before moving on to be an early member at Cambridge Antibody Technology (now Astra Zeneca) where he was a senior scientist in antibody discovery. After four years at CAT, he joined Isogenica where he co-invented and developed the company's CIS Display Technology. More recently he was CSO at Cyclogenix, developing Cysteine knot micro-proteins for Oncology, Blood Brain Barrier and Oral Delivery of biotherapeutics. He has recently returned to Isogenica as CEO.
---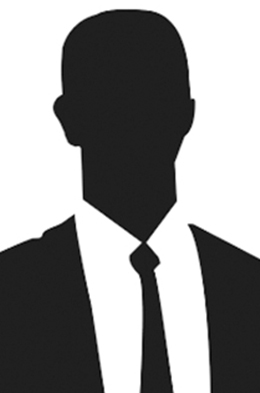 Pier Francesco Ferrucci
Director, Tumour Biotherapy Unit,
European Institute of Oncology
---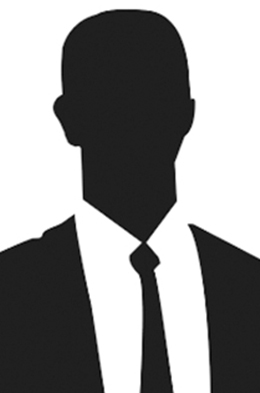 Senior Representative, Proteome Sciences
,

---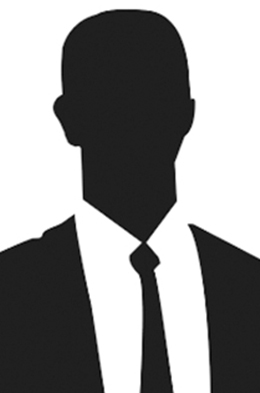 Fabienne Charrier Savournin
Life Sciences Technology Platform High Content Reagents Leader,
Revvity Inc
---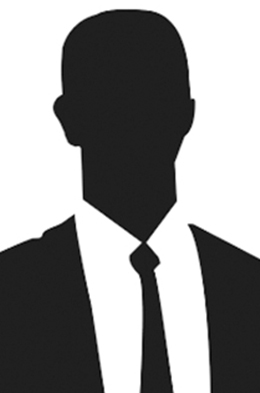 Senior Representative, Veracyte
,

---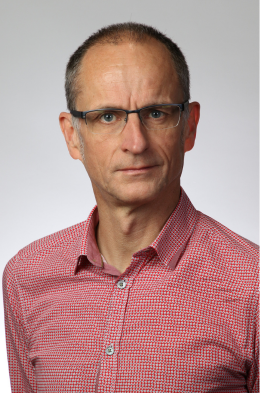 Philip Beer
Chief Scientific Officer,
Step Pharma
Philip is CSO at Step Pharma, a French therapeutic biotech focused on novel targeted approaches for the treatment of cancer. Prior to joining Step Pharma, Philip held senior leadership roles in biotech and biopharma companies, overseeing oncology drug development and biomarker discovery programmes. He is also a board-certified haematologist with over 16 years of frontline healthcare experience. Philip is a cofounder of Gabriel Precision Oncology, a clinical software company focussed on improving outcomes for those living with cancer. He also chairs the Genomics Working group at BIVDA, The British In Vitro Diagnostic Association.
---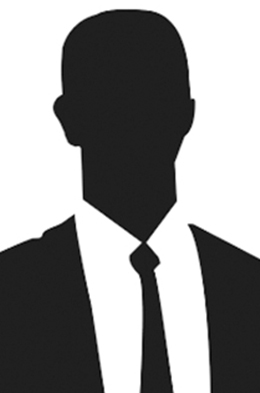 Ariel Marcotegui
Medical Science Liaison – Oncology,
Amgen
---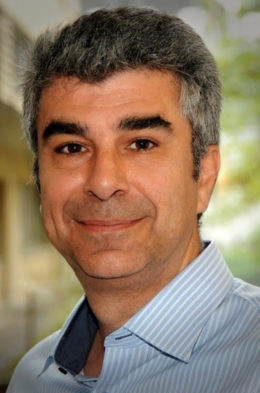 Vaios Karanikas
Biomarker Experimental Medicine Leader, Oncology,
Roche
Today, there is a huge effort to develop cancer immunotherapeutics capable of combating cancer cells as well as the biological environment in which they can grow, adapt, and survive. For such treatments to benefit more patients there is a great need to dissect the complex interplays between tumor cells and the host's immune system. Identifying both the appropriate patient population and Pharmacodynamic Biomarkers related to drug biology, can offer a deeper understanding of cancer immune responsivene to immuno-oncology treatments and optimize future drug designs.
---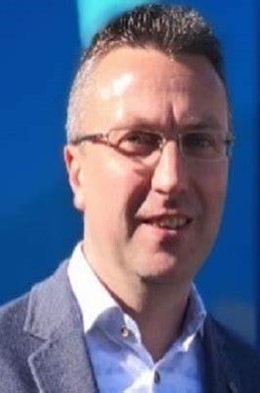 Rick Kamps
Head Research Engineer in the Department of Toxicogenomics,
Maastricht University
Currently, Dr. Rick Kamps is working as a Laboratory Manager in the Department of Toxicogenomics and as a teacher supervising many Bachelor students in the concept of Problem Based Learning (PBL) in the Faculty of Health, Medicine, and Life Sciences since 2010. Furthermore, he has more than 25 years of research experience in the diagnostics and biotechnology sector (e.g., Academic Hospitals in Aachen (Germany) and Maastricht (the Netherlands), and Philips Research Eindhoven (the Netherlands). He is more than a decade skilled in Next-generation sequencing in multiple applications (e.g., RNA/DNA sequencing). At the end of 2020, he gained a Ph.D. in Resolving the Role of Genetic Defects and the Mitochondrial DNA Copy Number in Mitochondrial Disease and Embryonic Development.
---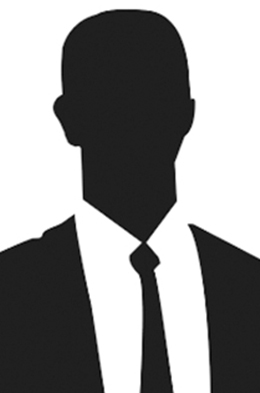 Andrew Bottomley
Independent Outcomes Research Consultant,
Bottomley Consulting Group
Dr. Bottomley is a seasoned Researcher with over three decades of experience in cancer clinical trials. He served as the former Assistant Director of the European Organisation for Treatment of Cancer (EORTC) and led its Quality of Life (QOL) Department for 25 years. He's a key figure in patient-reported outcomes (PRO) research and clinical trials, having designed EORTC's measurement tools and overseen 200+ cancer trials. Dr. Bottomley's expertise is valued by regulatory bodies like the EMA, FDA, and HTA, where he advises on PRO research and author several joint publications. In 2023, he founded the Bottomley Consulting Group, which is specialised in providing independent QOL advice for all aspects of trial design, analysis and presentations for biotech and pharma companies. With 250 papers, six books, and 37 book chapters, he's a prolific author and active peer reviewer.

---