Advisors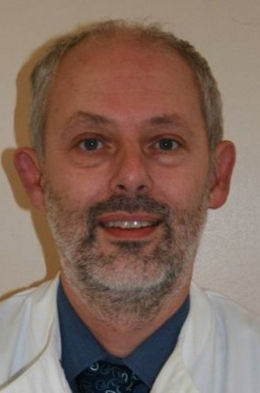 Steve Blunden
Cellular and Anatomical Pathology Operations Manager,
University Hospitals Plymouth NHS Trust
---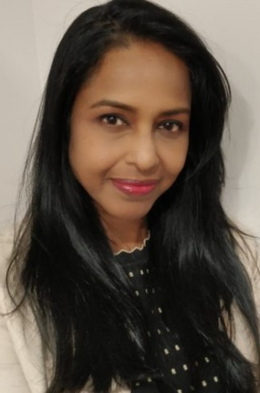 Radha Krishnan
Executive Director and Clinical Pathology Lead,
Merck
As a recognized SME in the field of Oncology, specifically Immuno-Oncology and PD-L1, Radha has overall 25 years of experience in clinical and diagnostic practice as a clinical pathologist and anatomic/ surgical pathologist.
She has extensive global experience in Science and Operations, with a proven track record in delivering above market growth in high complexity biomarker analysis to support clinical trials. I also have a broad background in GCP, external reproducibility studies, IVD/ companion diagnostic (CDx) studies globally. Expertise in the development of pathology assessment criteria for neoadjuvant trials, extensive experience with NASH trials. Driving digital pathology and AI adoption in routine clinical practice and clinical trials.
---
Speakers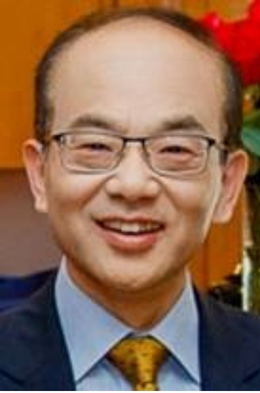 Hu Sheng Qian
Senior Principal Scientist,
Boehringer Ingelheim Pharmaceuticals
Hu Sheng Qian, Ph.D. M.D., more than twenty years' experience of drug discovery in Big Pharma and have been working in the field of Digital Pathology more than ten years. Currently is Senior Principal Scientist and leading a Digital Histology Team at Cardiometabolic Disease Research, Boehringer Ingelheim Pharmaceuticals, Inc in Ridgefield, CT. Majorly focus on using automation and machine learning technology to perform histological staining and imaging analysis to support preclinical study for NASH and Obesity; and develop tissue-based biomarker assay to support human disease link and NTC.
---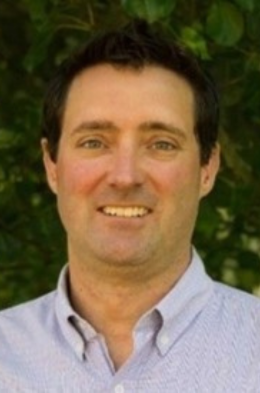 Colin Murphy
CEO,
mTuitive
As CEO of mTuitive, Colin is focused on revolutionizing reporting, data, and analytical software for digital pathology and surgical oncology. For the last 17 years, he's led the development and deployment of the company's synoptic reporting solutions to hundreds of hospitals worldwide in partnership with CAP and other industry authorities. Colin, a product person at heart, is at the forefront of finding ways to utilize the data captured through the synoptic reporting process to make better decisions and provide the best possible outcomes for patients. When he isn't working, some of his favorite activities with his family and kids are coaching, boating, and cooking.
---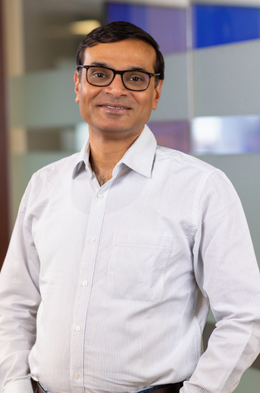 Prasanth Perugupalli
Chief Product Officer,
Pramana
Prasanth Perugupalli is the Chief Product Officer of Pramana. With Prasanth leading the product team, Pramana is currently a building digital imaging platform, the first of its kind - a robotic whole slide slide imaging system that removes the need for a human operator to make any choices. Other interests include mechatronics, opto electronics, robotics, imaging, algorithms for image acquisition and image processing, and just everything that is needed for a lab to catch the digital train.
---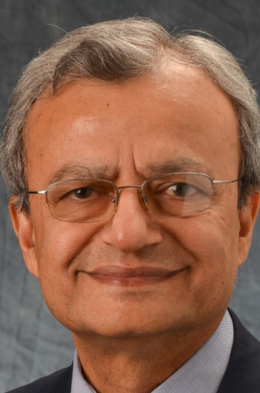 Sunil Singhal
Chief of Digital Pathology Transformation,
Baylor College of Medicine
Sunil Singhal has managed the successful implementation of the Digital Pathology programs at multiple US healthcare organizations. He is experienced in formulating and implementing Digital Pathology strategy to support clinical, research and education missions. He is interested in digital pathology workflow, image analysis, data analytics and computational pathology.
Sunil managed the program for the first hospital in the US to use primary digital diagnosis at scale and has applied these learnings to similar organization's digital adoptions.
An engineer by training, Sunil is a broad thinker who excels at finding elegant collaborative solutions to problems that enhance the human experience. He has over 30 years of c-suite management consulting experience covering multiple industries. Sunil currently serves as the Chief of Digital Pathology Transformation at Baylor College of Medicine, and Principal Consultant at Synergess.
Sunil has bachelor's degree in Electronics and Communication Engineering from Indian Institute of Technology, Roorkee, India (class topper), and a master's degree in Electronics Engineering from Philips International Institute, Eindhoven, Netherlands.
---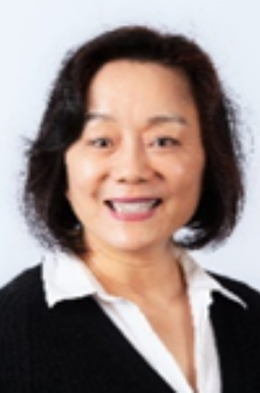 Qing Li
Director of Clinical Pathology,
Moderna
Dr. Qing Li is a physician scientist with over 20 years of clinical, academic, and industrial experiences in diagnostic, translational and clinical research with primary focus in oncology. During her time at Harvard Medical School, she made impactful contribution in the field of anti-angiogenesis, vascular anomaly and vascular development. She received her MD from the school of Medicine, Shandong University where she completed her residency and was a surgical pathologist before she earned PhD in molecular biology Japan. Qing has a special interest in integrated approach for CDx development in clinical trials centered around digital pathology with AI/ML application. Qing is a co-inventor of the first IF based Multi-Omics technology platform, involved in digital and computational pathology since its inception. Qing is a forward-thinking, strategic leader in precision medicine. She led multiple clinical studies integrated novel technology in clinical trials that has made significant impact.
---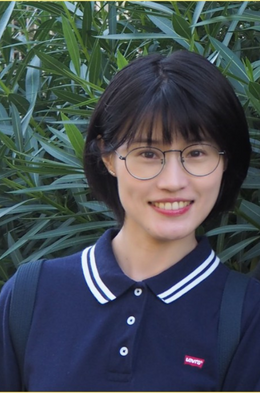 Xiaoxi Pan
Postdoctoral Training Fellow,
ICR
Introduction of the International Association for the Study of Lung Cancer (IASLC) grading system has furthered interest in histopathological grading for risk stratification in lung adenocarcinoma. Complex morphology and high intra-tumoral heterogeneity present challenges to pathologists, prompting the development of an artificial intelligence (AI)-based method trained on histopathologist-annotated data. This enables precision spatial mapping of six growth patterns from haematoxylin & eosin-stained slides. In 1,372 lung adenocarcinomas across four independent cohorts, AI-based IASLC grading was prognostic of disease-free survival and found to further assist pathologists by consistently improving prognostication in stage I tumours. Tumours with discrepant patterns between AI and pathologists had significantly higher intra-tumoral heterogeneity. The spatial distribution of acinar pattern was revealed as a novel feature capturing acinus dispersion and was associated with disease-free survival. Collectively, the AI method enabled the investigation of morphological properties of growth patterns and reflected intra-tumoral histological transitions in lung adenocarcinoma.
---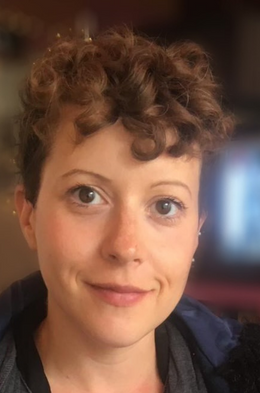 Emma Robinson
Senior Lecturer in Medical Image Analysis,
Kings College London
Dr Emma Robinson is a Senior Lecturer (Assoc. Professor) at King's College London. She previously held positions with FMRIB, University of Oxford and BioMedIA, Imperial College London, where she obtained her PhD in medical image computing in 2010. Since that time, she has been active in developing image processing tools, and pipeline for major open science projects. Her lab (https://metrics-lab.github.io) is focused on the development of explainable AI for diagnostic and forward modelling of neuropsychiatric disease. She sits on the board of Medical Imaging Deep Learning (MIDL) and acts as handling editor for PLOS Computational Biology and Neuroimage.
---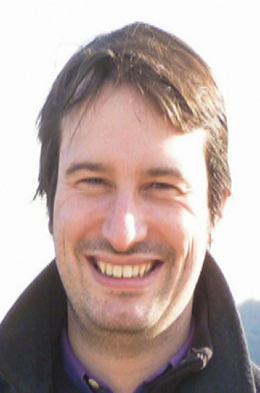 Jonathan Williams
Senior Lecturer, Veterinary Anatomic Pathology,
Royal Veterinary College
Jonathan graduated from Bristol Vet School in 2005. He spent a brief time in mixed veterinary practice then commenced a residency in veterinary anatomic pathology 2006 at the University of Liverpool (UoL). He became a Diplomate of the European College of Veterinary Pathologists in 2010. He subsequently completed his PhD investigating Pathological Epithelial Cell Shedding in the Small Intestine in Endotoxic Shock 2013 and was appointed as a post-doctoral researcher investigating NF-κB signalling in IBD (UoL). He then moved to the Royal Veterinary College in 2015. Since joining the RVC he has gone on to design and implement a diagnostic case database, and fully digitise and integrate the anatomic pathology glass slide teaching collection which now allows students to flexibly study annotated whole slide images of various file types. In 2019 he set up a complete slide scanner and digital pathology pipeline which allows online sharing of slides for diagnostics, teaching and research. His research concentrates on image based and computational approaches to pathology.
---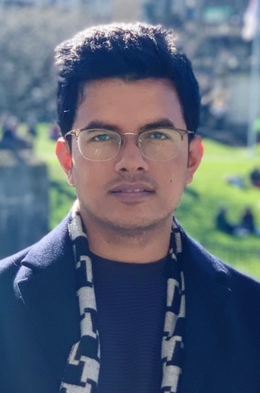 Mobarakol Islam
Senior Research Fellow in Medical Image Analysis,
University College London
I am a senior research fellow at the WEISS, Dept of Medical Physics and Biomedical Engineering, University College London (UCL) and honorary researcher at NHS Foundation Trust. Before that, I was a postdoctoral research associate at the BioMedIA Lab, Dept of Computing, Imperial College London (ICL). I got my PhD degree from the Dept. of ISEP at National University of Singapore (NUS) and afterward worked as a research fellow at the Dept of Biomedical Engineering, NUS. I also worked as a senior computer vision research engineer at Samsung R&D Institute before my PhD. My research focuses on Safe & Lifelong AI by enhancing deep neural network robustness, fairness, and reliability in the application of Robot Vision, Image-Guided Diagnosis and Intervention, and Multi-modal Medical Data Analysis.
---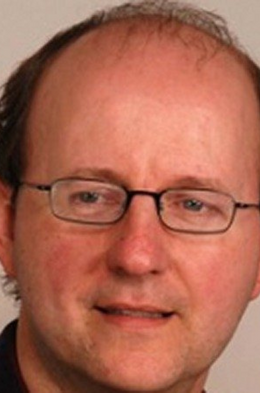 Alistair Robson
Medical Director ,
Source LDPath
Founder and principal owner of LDPath
Qualified general (FRCPath) and specialist dermatopathologist (DipRCPath)
Consultant Dermatopathologist at St John's Institute of Dermatology, St Thomas' Hospital, London, for 14 years following a Clinical Lectureship at the University of Oxford.
Pathology lead for cutaneous lymphoma and continues to be an active member of the EORTC cutaneous lymphoma pathology working group.
---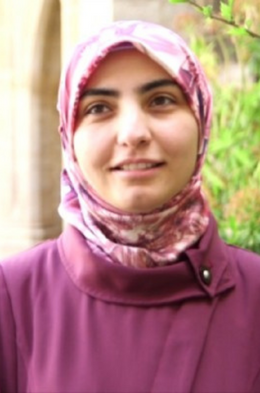 Heba Sailem
Senior Lecturer in Biomedical AI and Data Science,
King's College London
Dr Heba Sailem is a Senior Lecturer of Biomedical AI and Data Science at the School of Cancer and Pharmaceutical Sciences.
Her research is focused on developing artificial intelligence and bioinformatics approaches for improving patient treatment and welfare. In 2022, she has been awarded an eight-year Wellcome Career Development Award that aims to decipher the tumour microenvironment interactions. The group work is highly interdisciplinary and combines insights from histopathology, genetics, pharmaceutical medicine and cell biology.
Before joining King's, she worked between the Institute of Biomedical Engineering and Big Data Institute at the University of Oxford and Lucas Pelkmans group at the University of Zurich as a Sir Henry Wellcome Research Fellow and Corpus Christi Junior Research Fellow. There, she has developed several machine learning approaches to tackle challenges in pattern recognition and interpretability of large-scale biomedical image data.
Dr Sailem did her PhD at the Institute of Cancer Research in London where she developed methods for integrating phenotypic data with gene expression and modelling of the relationship between cell signalling and its context. She has a BSc in Computer Information Systems and MSc in Data Warehousing and Data Mining.
---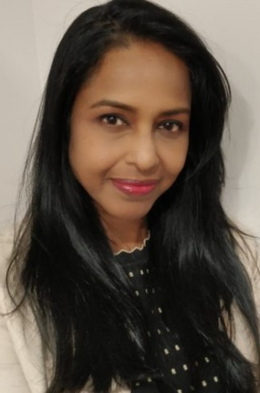 Radha Krishnan
Executive Director and Clinical Pathology Lead,
Merck
As a recognized SME in the field of Oncology, specifically Immuno-Oncology and PD-L1, Radha has overall 25 years of experience in clinical and diagnostic practice as a clinical pathologist and anatomic/ surgical pathologist.
She has extensive global experience in Science and Operations, with a proven track record in delivering above market growth in high complexity biomarker analysis to support clinical trials. I also have a broad background in GCP, external reproducibility studies, IVD/ companion diagnostic (CDx) studies globally. Expertise in the development of pathology assessment criteria for neoadjuvant trials, extensive experience with NASH trials. Driving digital pathology and AI adoption in routine clinical practice and clinical trials.
---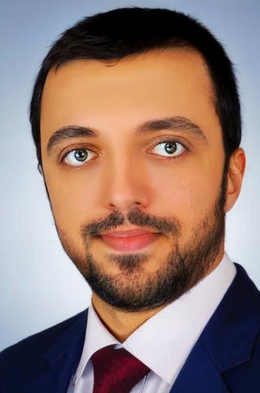 Emre Çağatay KÖSE
Computational Pathologist,
The Institute of Cancer Research
Dr. Emre Çağatay Köse is an Analytical Scientist and Pathologist at the Institute of Cancer Research. He has significant experience in developing advanced AI algorithms for spatial analysis, treatment response prediction, and automated quality control. He has also developed fast image stitching algorithms for whole slide images and conversion software for correctly and efficiently converting uncommon pathology whole-slide image file formats to more standardized ones.
---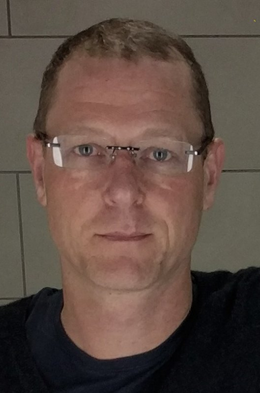 Jens Brodbeck
Director, Pathobiology,
Gilead Sciences
Jens design strategies for translational tissue-based biomarker development and discovery target validation/MOA projects, develop hightroughput algorithms for cell and tissue compartment based quantitative histopathological evaluations & analysis of IHC & other tissue-based studies, provide technical/scientific leadership to histo-technicians and pathology scientists. He utilizes clinical pathology and cancer biology knowledge to lead translation of research tissue-based biomarker assays for use in the clinic or retrospective studies.
---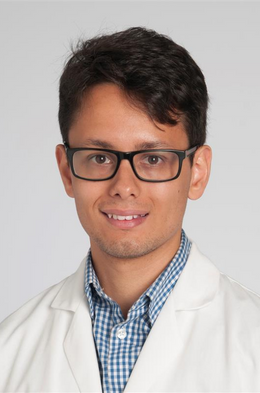 Dr. Benjamin Krishna
Associate Principal Investigator,
University of Cambridge
Dr Krishna's area of interest is lifelong, persistent viral infections; how these pathogens have evolved to remain in the host for life and how persistent infections affect the host's health. This started with work on HIV at the University of Oxford, trying to understand how broadly neutralising antibodies could be used to treat the persistent virus that causes AIDS. He then pursued a PhD in human cytomegalovirus (HCMV, a member of the herpesvirus family) at the University of Cambridge. Here he showed that viral persistence could be treated with a first-of-its-kind, antiviral, fusion toxin protein. Dr Krishna then received a three year Fellowship to work at the Cleveland Clinic (Ohio, USA) on mechanisms of HCMV reactivation after stem cell transplant. Most recently, Dr Krishna has been studying Long COVID, which may be caused by persistent SARS-CoV-2 infections.  
---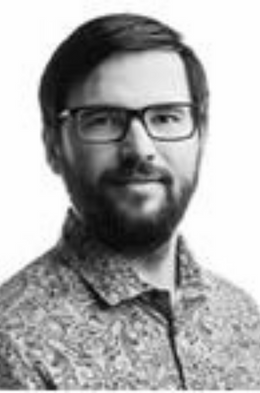 Nikolay Burlutskiy
Director,
AI at AstraZeneca
Dr Nikolay Burlutskiy is Director of Artificial Intelligence at AstraZeneca R&D, UK. 
His interest is in applying AI methods, especially computer vision, to improve and accelerate drug development pipelines. Nikolay has background in computer science with a PhD in machine learning and deep learning. Prior to AstraZeneca, he was leading algorithm development of Inify, a successful decision support tool to empower pathologists, at ContextVision in Stockholm. He also worked as R&D AI engineer at Samsung Electronics in South Korea developing vacuum cleaning robots. He co-authored over 20 peer-reviewed publications including several US patents on AI applications.
---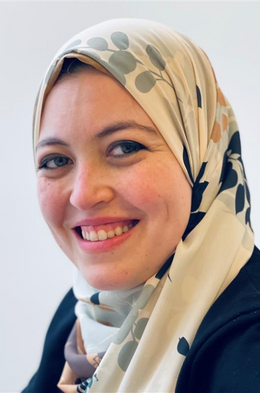 Amal (M.) Asar
Consultant Histopathologist,
NHS
I started Histopathology training late in 2012, my main aim then was to
be competent enough to pass specialty exams and progress to the next level.
I completed my master's degree in Pathology in 2017, and became a fellow of the Royal college of Pathologists in 2019. I am also an active member of several Pathology societies including the USCAP, the BDIAP and ESP. Additionally, I am an associate member of the Academy of Medical Educators and a board member of the Manchester Medical Society. I am also a peer reviewer for Cureus Journal.
My work experience includes Histopathology reporting, with a subspeciality interest in breast and GI Pathology, postgraduate and undergraduate teaching.
I am a strong advocate of digital Pathology and cautiously optimistic about the use of artificial intelligence in Pathology. I also endorse social media engagement for pathologists to educate in, and propagate Histopathology, and I have found the power of sharing knowledge on Twitter and Linked in to be second to none; it is abundant, accessible, free, and high quality.
I experienced academia when completing my master's degree, and, as an early career doctor, I am very interested in identifying and pursuing research opportunities.
I believe Histopathology is a profession that lies at the exciting crossroads of clinical care, cellular biology, genetics and digital technology, with a never-ending learning curve, that proves to be continuously challenging and thought provoking.
---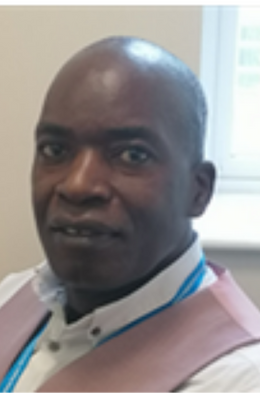 Peter Gayo Munthali
Microbiology Clinical Lead and Antimicrobial & Antifungal Lead,
University Hospitals of Coventry
Peter is a Clinical Lead, Microbiologist in University Hospitals of Coventry and Warwickshire NHS Trust and Trust Clinical Lead for antimicrobial stewardship with a great track history of continuous clinical service mprovements in tertiary healthcare. He is skilled in formation and leading highly functional and agile clinical teams. He is an accomplished and GMC certified medical educator, coach and mentor and enjoys teaching.
---
Priya Narayanan
Analytical Scientist in Digital Pathology and Tissue-based Artificial Intelligence,
The Institute of Cancer Research
Priya received her PhD degree in Biomedical Engineering University of Cape Town (South Africa) for her work in the development of a cerebellar atlas (CAPCA18), collaborating with MGH Biomedical centre and UCT.
She won a Marie Curie research fellowship and moved to the UK to work in PathXL, Belfast as a research scientist, where she focussed on generating a patent specifically addressing the challenges in tissue analytics of whole slide bright field images. With this experience, Priya then joined the ICR, working on breast cancer subtypes and early breast cancer lesion to identify lethal phenotypes using spatial ecology and the interaction of cell phenotypes. After a stint in the UCL computer science department, she joined in Institute of Cancer Research as an Analytical Scientist.
Priya is focussing on exploring the spatial relationships and their biological implication in clinical studies, aiming to bridge the gap in translation of machine learning/AI tools to be agnostic and robust to achieve translational relevance aimed to predict clinical outcomes.
---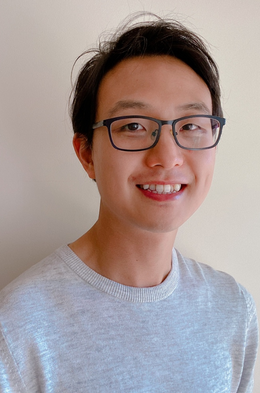 Hosuk Ryou
Postdoctoral Research Assistant,
University of Oxford
Hosuk is currently a Postdoctoral Research Assistant at University of Oxford, developing and evaluating methods for the medical image analysis. He has prior experience in academic research, using deep learning techniques on the medical images in addition to the several years of commercial healthcare experience as an engineering lead. His main areas of interest are medical image analytics (statistical analysis, predictive models), user-centred design and product development; and technology entrepreneurship.
---