Gold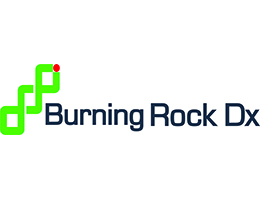 Burning Rock
Burning Rock Dx (NASDAQ: BNR), whose mission is to guard life via science, focuses on the application of next generation sequencing (NGS) technology in the field of precision oncology. Its business consists of 1) NGS-based therapy selection testing for late-stage cancer patients, 2) Global pharmaceutical services on biomarker detection and companion diagnostics developing, and 3) NGS-based cancer early detection, which has moved beyond proof-of-concept R&D into the clinical validation stage
Burning Rock focuses on providing comprehensive cancer genomic solutions for pharmaceutical companies from biomarker discovery to commercialization. Powered by our multimodal central lab testing, integrated companion diagnostic development and commercialization, Burning Rock facilitates the entire process of anti-cancer drug development.
---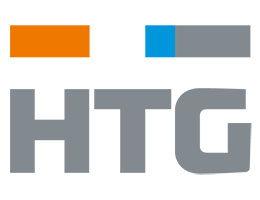 HTG Molecular Diagnostics, Inc.
Headquartered in Tucson, Arizona, HTG is focused on accelerating precision medicine – from diagnosis to treatment – by harnessing the power of transcriptome-wide profiling to drive translational research, clinical diagnostics and targeted therapeutics across a variety of disease areas. HTG's proprietary extraction-free RNA expression technology simplifies and automates complex, highly multiplexed gene expression profiling from solid and (biofluid) liquid samples, even when limited by amount and quality. HTG's transcriptome and targeted panels are designed to enable biomarker profile assessment and gene signature development associated with disease state, treatment response and outcome.
---
Silver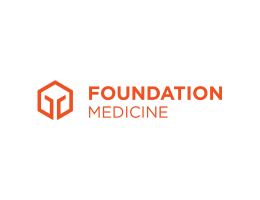 Foundation Medicine
Foundation Medicine is a pioneer in molecular profiling for cancer, working to shape the future of clinical care and research. Every day, we are driven to help our partners find answers and take action, enabling more people around the world to benefit from precision cancer care.
---
Speaking Partner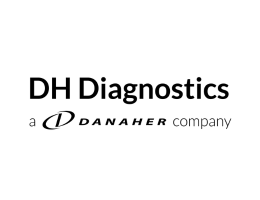 DH Diagnostics
At the Diagnostics companies of Danaher, we're working at the pace of change to improve patient lives with diagnostic tools that address the world's biggest health challenges.
The Diagnostics companies at Danaher are pushing the boundaries of what's possible for point-of-care and lab solutions—developing products and systems that are shaping the future of health and setting the standard for innovation and impact. Together, we are driving transformational technology and disease-driven breakthroughs that solve unmet needs in healthcare diagnostics. As a platform of leading companies, we improve diagnostic confidence across all settings—from local clinics and family physicians' offices to top trauma, cancer, and critical care centers.
The Diagnostics Platform companies work at the pace of change with diagnostic technologies focused on the world's biggest health challenges such as cardiac disease, infectious disease and cancer. Our team members work with conviction that every moment matters and realize that behind every test there is a patient waiting, anxious for an answer that could change their life.
Our Diagnostics businesses create precise tools and software designed to improve diagnostic confidence in clinical decision-making and improve quality patient care. Our global network of associates joins together to advance science and technology daily, delivering on a commitment to provide innovative health care solutions that save lives and leave a lasting impact.  
Our Diagnostic businesses build upon a foundation of quality and efficiency to give patients an experience that involves world-class diagnostic capabilities and unmatched dependability. Our data insight foundation for established use-cases makes us a global leader in innovation acceleration. Our team of over 23,000 associates around the globe contribute to advance life-changing science and technology daily, and make it available to the world.
---