Speakers
Matt Davis
Director, Molecular Biology & Sequencing,
Gritstone Oncology, Inc.
Matt Davis PhD joined Gritstone Oncology (NASDAQ: GRTS) in 2015 and is currently the Director of Molecular Biology and Sequencing responsible for various neo-antigen discovery and translational genomics efforts. Prior to Gritstone, Dr. Davis conducted post-doctoral research at Warp Drive Bio in the discovery biology group. He holds a PhD in Genetics from Yale with thesis research under the supervision of Dr. Joseph Schlessinger and previous to his graduate work he conducted cancer genomics research at Dana Farber Cancer Institute and the Broad Institute.
---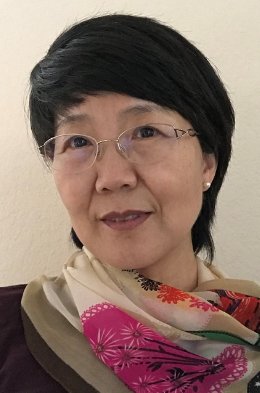 Maria Wang
Associate Director,
Bristol-Myers Squibb
Maria Wang is a Scientific Director of Translational Pathology within the Oncogenesis Thematic Research Center at Bristol Myers Squibb, where she works closely with investigators from Discovery, Translational and Clinical to develop assays and implement biomarkers for targeted protein degradation and CAR T cell therapy programs. Prior to this, Maria worked at Ventana Medical Systems/Roche on the Pharma Services and diagnostic product development teams. She obtained a MD from Shanghai Medical University, a PhD from University of Southern California, and postdoctoral training from UCLA.
---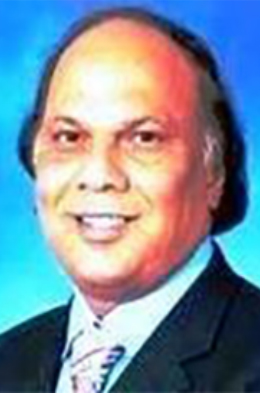 Rakesh Dixit
CEO,
Bionavigen
Rakesh Dixit is a President & CEO, BIONAVIGEN, LLC, a biopharmaceutical virtual drug development company specializing in advising and consulting for all aspects of drug development, including discovery, preclinical development, CMC, translational sciences, clinical development and regulatory filing. Accomplished executive, inventor, and scientist with over 30 years of success with top biotechnology and pharmaceutical companies, including Merck, Johnson & Johnson, Medimmune, AstraZeneca.
---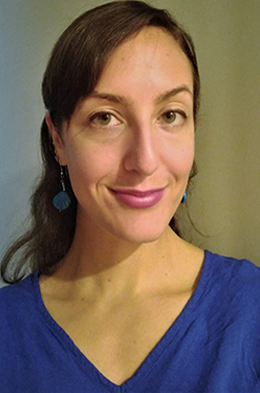 Nadia Hassounah
Principal Scientist,
Novartis
Nadia Hassounah, Ph.D. is a Principal Scientist in the Translational Immuno-oncology group at Novartis Institutes of Biomedical Research (NIBR). She is responsible for biomarker assay development, scientific technical oversight and biomarker data analysis for phase I/II clinical trials. Prior to joining NIBR in 2017, she completed a postdoctoral fellowship at Dana-Farber Cancer Institute where she focused on PD-L1 biology as well as CRISPR technology for model generation. Nadia holds a Ph.D. in Cancer Biology from the University of Arizona.
---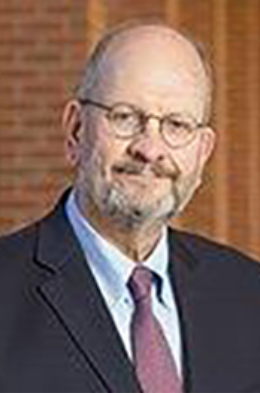 Roy Baynes
Executive Vice President, Chief Medical Officer,
Eikon Therapeutics
Roy Baynes is Senior Vice President Global Clinical Development and Chief Medical Officer at Merck Research Laboratories in Rahway, New Jersey. He was previously Senior Vice President of Oncology, Inflammation and Respiratory Therapeutics at Gilead Sciences and prior to that was Vice President Global Clinical Development and Therapeutic Area (TA) Head for Hematology / Oncology, at Amgen Inc. In the early years of his tenure at Amgen before becoming TA head of Hematology / Oncology in Clinical Development he was TA head for Hematology / Oncology in Global Medical Affairs. He graduated as a Medical Doctor and obtained a Master of Medicine and Doctor of Philosophy from the University of the Witwatersrand, Johannesburg, South Africa. He has had a long and distinguished career in the haematology-oncology-and stem cell transplantation fields, including drug development, basic research, clinical practice, clinical research, teaching and administration. He is a member of many international societies, including the American Society of Hematology (ASH) and the American Society of Clinical Oncology (ASCO), and has authored some 150 publications. He has been recurrently named among America's top physicians. Before joining Amgen in 2002, he was the Charles Martin Professor of Cancer Research at the Barbara Ann Karmanos Cancer Institute, an NCI designated Comprehensive Cancer Center, at Wayne State University, Detroit, Michigan, USA.
---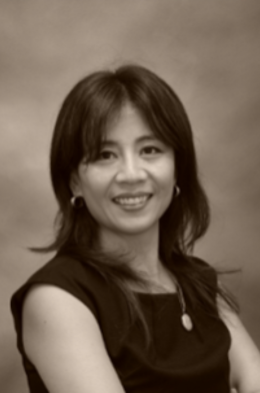 Liling Warren
Senior Director, Translational Statistics,
Teva Pharmaceuticals
Liling Warren is Head, Senior Director of Translational Medicine Statistics at Teva Pharmaceuticals. She is responsible for building and applying computational biology, ML/AI, statistical genetics, biomarker analytics to support drug discovery and development projects at Teva. She served as a member of the scientific committee in GRC (Genomic Research Consortium) to evaluate and assess drug discovery and drug repurposing opportunities using Real World Data (RWD)-based GWAS and PheWAS studies. Before joining Teva, she was Head of US biostatistics at Acclarogen and led several large-scale pharmacogenetic and human genetics projects at GSK. She received her Ph.D. in Bioinformatics and MS in Statistics from North Carolina State University.
---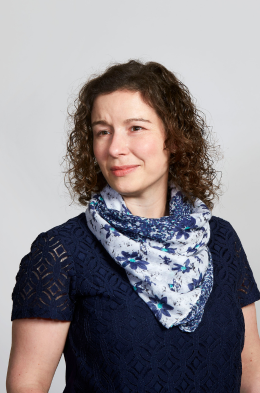 Carly Campbell
Principal Scientist, Translational Science & Diagnostics,
Bicycle Therapeutics
Carly Campbell has over 15 years of experience in the biotech industry working on targeted therapies, primarily in oncology. She transitioned from a bench scientist in discovery biology to clinical-stage translational researcher at Epizyme where she supported histone methyltransferase inhibitors including approved EZH2 inhibitor Tazverik. Carly is currently a Principal Scientist in the Translational Science & Diagnostics department at Bicycle Therapeutics supporting multiple clinical assets. Carly has experience in developing tests for patient selection/stratification, PD biomarkers, and mechanisms of resistance.
---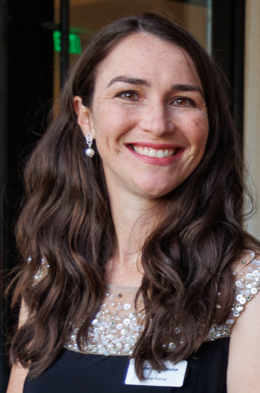 Sarah Kehoe
Senior Director, Clinical Insights,
Danaher Diagnostics
Dr. Sarah Kehoe is Senior Director, Clinical Insights, for Danaher Diagnostics Platform since March 2021. In this role, Sarah leads the Clinical Insights Team (CIT) to derisk "high risk, high reward" innovations before "pitching" them to Danaher Operating Company* "catchers" to intake into their new product development pipelines (*Danaher's Diagnostic Portfolio of Operating Companies includes Beckman Coulter, Cepheid, Leica Biosystems, Radiometer, Mammotome, and HemoCue). Sarah routinely partners with government (BARDA), academic labs, and startup companies to incubate and test multimodal biomarkers in early feasibility clinical studies to differentiate true "signal" from "noise." Sarah's team acts as the execution arm of the Chief Scientific Officer (CSO) office and embraces a startup company mentality to accelerate innovation within Danaher, a global corporation with over 75k employees and 30 companies. The CIT leverages Artificial Intelligence (AI) and Machine Learning (ML) techniques to mine real-world data (RWD) as an initial proof point for diagnostic value of various biomarkers as a means of creating "demand" and "pull" from Danaher's Operating Companies.
---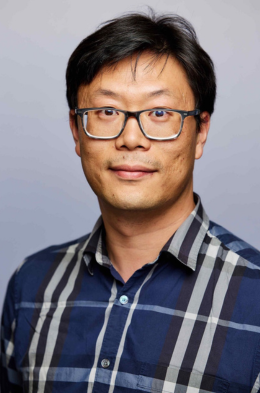 Xinyuan Ma (Max)
Translational Medicine Scientist, Biomarker & CDx Services,
Burning Rock Dx
Dr. Xinyuan Ma (Max) is Translational Medicine Scientist in Department of Biomarker & CDx Services in Burning Rock Dx (NASDAQ: BNR). Max joined in Burning Rock Dx Since 2021, and currently supports the company's Irvine Central lab in California. Before Burning Rock, he has over 15 year experiences and SCI publications on probe design, genomics, and NGS testing techniques in academia. Max got his PhD from Clemson University, South Carolina, MS from New York University, and BS in Biological Sciences from Nanjing Agricultural University.
---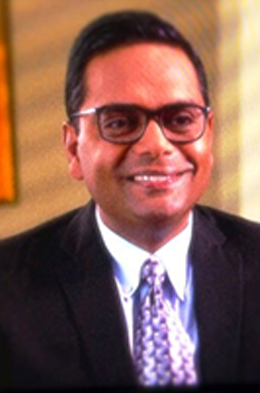 Lokesh Agrawal
Program Director, Biorepositories and Biospecimen Research Branch (BBRB), ,
NIH
Dr. Lokesh Agrawal at NCI, directs and leads projects on biospecimen integrity and understanding the role of biospecimens in biomarker development by studying pre-analytical variables using molecular approaches. Currently at NCI he also leads and directs a Cancer Moonshot Biobanking program. Dr. Agrawal has expertise in biomarker development including clinical laboratory science and regulatory experience to strengthen programs in biospecimen acquisition and biospecimen research. Before joining NCI in 2012, Dr. Agrawal worked at MedImmune Inc./ Astrazeneca, and Rapid pharmaceuticals where he was a team leader on various projects involving pre-clinical/clinical biomarker assay development/validation and managed several cross functional teams across to qualify and validate clinical biomarker assays in oncology, vaccine and infectious diseases space. Dr. Agrawal also led and directed several gene therapy NIH-sponsored projects at Thomas Jefferson University and did his postdoctoral fellowship at Indiana University-Purdue University at Indianapolis (IUPUI, where he discovered the role of CCR5 Delta32 protein in HIV pathogenesis. He earned his Ph.D. from All India Institute of Medical Sciences, India and has authored and co-authored several manuscripts in high impact journals. Dr. Agrawal current main interests include development and validation of predictive and prognostic biomarkers using biospecimen science for cancer treatment and diagnosis.
---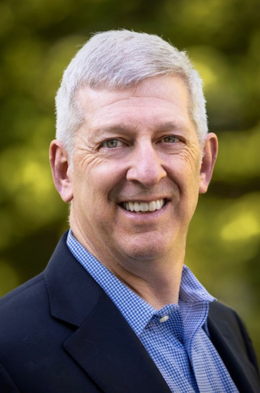 Jason Simon
CDx Strategy Leader,
Regeneron Pharmaceuticals
Jason received his Ph.D. in Pharmacology from the University of Iowa and performed post-doctoral research in complex disease genetics at the Massachusetts General Hospital and Harvard Medical School. He has over 20 years of experience in the biotechnology and pharmaceutical industry focused on pharmacogenomics, translational research and the identification of and implementation of a variety of biomarkers into clinical research and practice. Most recently he has been focused on the development of companion and complementary diagnostics to support therapeutic develop across a wide range of therapeutic areas including onology, cardiovascular, anti-viral neurology and rare diseases.
---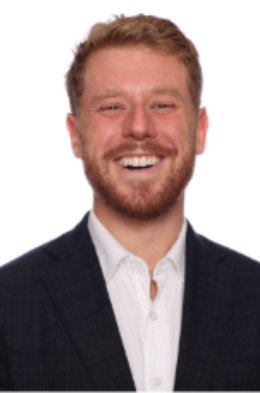 Ben Freeberg
Founder, Managing Partner,
Oncology Ventures
Ben is the Founder and Managing Partner of Oncology Ventures, a Seed-stage venture fund solely focused on investing into data-driven cancer start-ups. The Fund has made three investments to date (VivorCare, Gabbi and Health Universe) and is backed by strategic LPs including City of Hope and NY Cancer & Blood Specialists. Prior, Ben was a Vice President at Optum Ventures and the 1st employee at Alpha Partners. Ben has also helped build a value-based cancer technology start-up (health plan partnerships and operations at Thyme Care).
---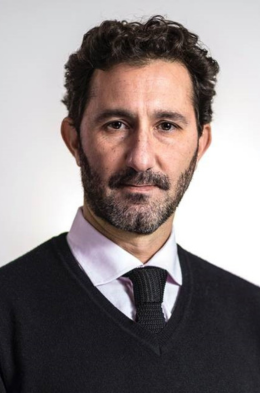 Carl Saab
Professor of Neuroscience,
Brown University
Carl Saab, MS, MA, PhD, Professor, Department of Biomedical Engineering & Neurological Institute, Cleveland Clinic, Case Western Reserve University and adjunct Professor, Brown University, Department of Engineering.
Scientific Director, Cleveland Clinic Consortium for Pain.
Scientific Founder, SynapseBio
---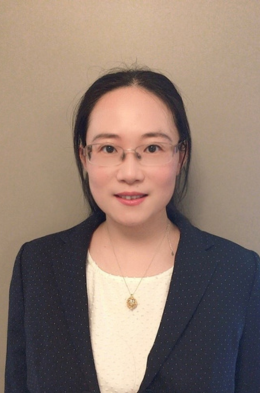 Hong Wang
Statistical Biomarker Leader,
Sanofi
Drug developer with solid statistical training and oncology clinical trial experience. Experienced data storyteller and passionate about turning biomarker data into medical knowledge to deliver innovative medicines. Strong expertise in exploring novel drug targets and patient tailoring opportunities in clinical setting to power precision medicine.
---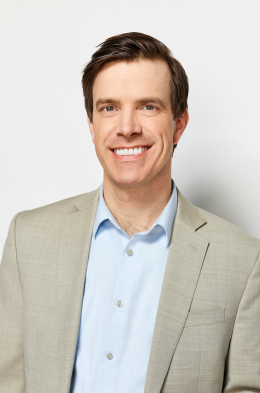 Geoff Oxnard
Senior Vice President, Clinical Development,
Foundation Medicine
Dr. Geoff Oxnard is Sr. Vice President, Head of Clinical Development at Foundation Medicine, where he advances the strategic clinical development of FMI products to maximize their impact on precision cancer care and drug development innovative studies demonstrating the clinical utility of the Liquid Franchise products. He also is a thoracic oncologist at Boston Medical where he sees patients part time.
---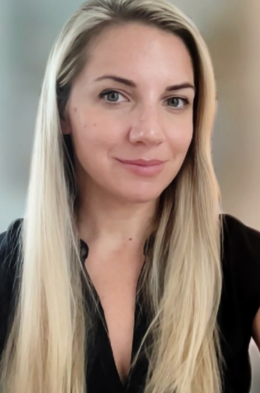 Christine Petersen
Associate Director, Biopharma Business Development,
Foundation Medicine
Christine Peterson is Assoc Director, Biopharma Business Development at Foundation Medicine where she works directly with our partners to help accelerate drug development and build strong collaborations that give millions of patients access to more personalized medicines.
---