Speakers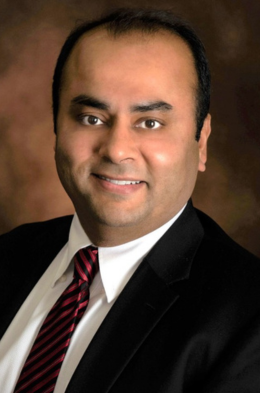 Charles Makin
Global Head of HEOR and RWE, Global Head of Pipeline Value & Access,
Biogen
Charles Makin plays a dual role at Biogen, serving as both the Global Head of the HEOR, HTA and RWE team; and the Global Head of Value & Access for Biogen's pipeline franchise. As the leader of the HEOR, HTA & RWE team, Charles leads the design, generation and application of innovative RWE and outcomes research spanning both prospective and retrospective methodologies; and leads the development of economic models to create compelling and quantitative value propositions. As the head of the pipeline team, he ensures that market access and HEOR strategies are progressively being incorporated earlier into the drug development phases, helping further align Biogen's regulatory and clinical evidence strategies with the reimbursement strategy. Before joining Biogen, Mr. Makin served as the General Manager/Vice President for ICON's RWE-Late Phase Research unit, comprised of several hundred biostatisticians, medical affairs personnel, project/program managers and data management professionals based in >40 countries – to the 2018 Late-Phase CRO Leadership Award. Prior to that, he held leadership positions in major drug commercialization research companies such as IQVIA and Optum, and prior to that work for large payers such as Anthem and Humana.
---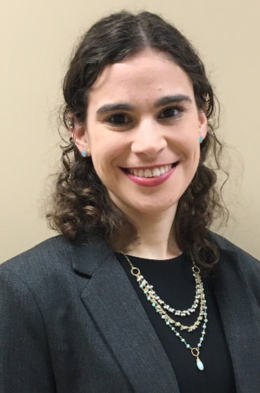 Genevieve Lyons
Associate Director, Global HEOR Analytics Alexion,
AstraZeneca RDU
---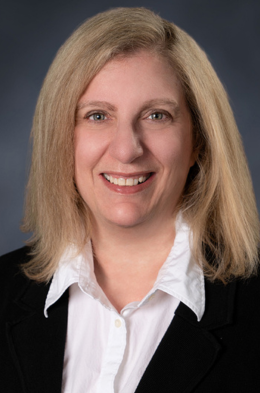 Pamela Landsman-Blumberg
Senior Vice President - Real-World Evidence and HEOR Insights,
Magnolia Market Access
Pamela Landsman-Blumberg is an industry recognized subject matter expert in RWD evaluation and RWE generation. Her work product has improved the evidence- and value-based decision making of payers, providers, and policymakers. Pam currently advises industry and trade associations on all aspects of fit-for-purpose RWD, RWE and HEOR strategy. Pam holds a Master of Public Health in biostatistics from the University of North Carolina at Chapel Hill, and a Doctor of Public Health in health policy and management from the University of Michigan at Ann Arbor.
---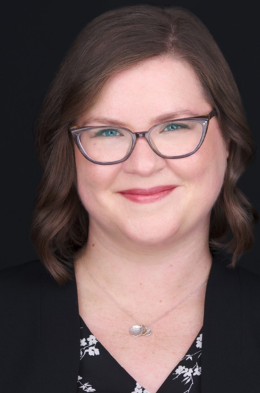 Kristen Ricchetti-Masterson
Senior Director of Real World Evidence,
Sarepta Therapeutics
Dr. Kristen Ricchetti-Masterson (she/her) is the Senior Director of Real World Evidence (RWE) at Sarepta Therapeutics where she leads real-world scientific initiatives supporting gene therapies for patients with Duchenne Muscular Dystrophy. This role includes leading observational studies (both primary and secondary data) as well as the integration of RWE across the drug development lifecycle through contributions to clinical development and regulatory engagement, post-marketing activities, and global market access. She has a decade of pharmaceutical industry experience in pharmacoepidemiology and RWE roles in dermatology, immunoinflammatory, and neurology therapy areas. Dr. Ricchetti-Masterson earned her Ph.D. and M.S.P.H. in Epidemiology from The University of North Carolina at Chapel Hill.
---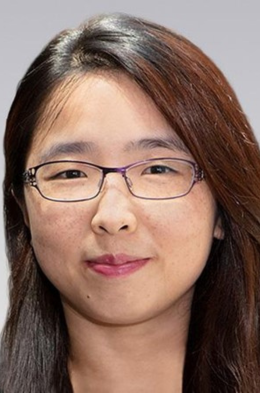 Jane Huang
Director, Research Consulting,
Komodo Health
Jane Huang, PhD, is the Director of Research Consulting at Komodo Health. She has 10+ years of experience in pharmaceutical health services research. Prior to Komodo Health, she was a Principal Associate with Harvard Medical School. Jane is an epidemiologist specializing in observational studies on drug utilization and comparative safety/effectiveness. She also served as an investigator of the U.S. FDA Sentinel Initiative at the Sentinel Operations Center. Jane graduated with a BS respectively in Pharmacy and Psychology from National Taiwan University and a Ph.D. in Pharmaceutical Health Services Research from the University of Maryland Baltimore.
---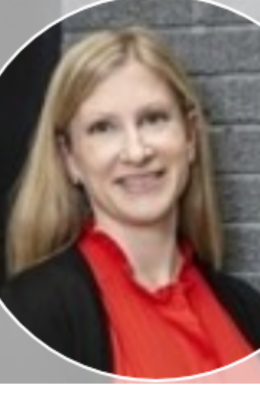 Sarah Willis
Director, Vaccines RWE Scientist,
Pfizer
Sarah Willis is currently a Director within Pfizer's Evidence Generation Platform team where she focuses on real world evidence studies for vaccines, including pneumococcal, meningococcal, and tickborne disease vaccines. Prior to joining Pfizer in 2022, Sarah spent over 10 years enhancing public health surveillance in conjunction with state and local health departments. Mostly recently, she worked with Harvard Medical School and the Massachusetts Department of Public Health to implement a surveillance platform that identifies and reports notifiable diseases from electronic health record systems to the state's surveillance system. She also received a PhD in Epidemiology from the University of North Carolina, Chapel Hill and a Masters of Public Health from the State University of New York at Albany.
---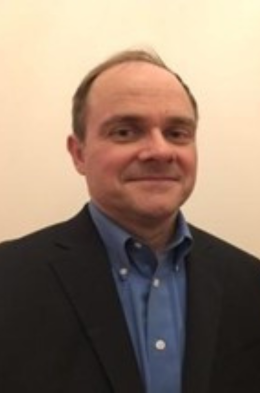 William Blumentals
Sr. Director, Head of Pharmacoepidemiology in Specialty Care,
Sanofi
William Blumentals is Head of Pharmacoepidemiology for Specialty Care at Sanofi. He is based in Cambridge, MA and has spent the past 20 years leading and managing pharmacoepidemiology teams that have supported drug safety, medical affairs, and commercial organizations. He has authored or co-authored over 30 manuscripts on topics ranging from disease natural history, product safety, research methods, and use of real-world data sources.
---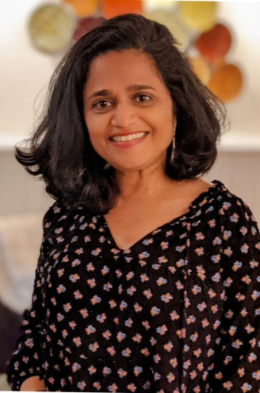 Anju Parthan
Sr. Director, Head of HEOR,
FibroGen
Dr. Parthan is an accomplished RWE leader focused on generating impactful evidence grounded in patient experience to ensure access to innovative medicines. She has 15+ years of experience developing and executing integrated evidence generation plans and communicating evidence to optimize regulatory success and sustained reimbursement throughout the product lifecycle in oncology, neurology, musculoskeletal, and rare diseases. She has held multiple roles with a wide range of responsibilities in mid-size biotech (FibroGen, Alexion, Alkermes) and HEOR consulting ( Mapi Values, Innovus, Optum). Dr. Parthan received her PhD in Pharmacy Administration from University of Texas at Austin.
---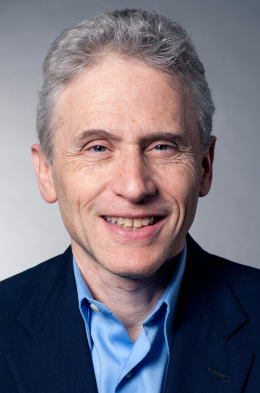 Richard Gliklich
Chief Executive Officer,
OM1 Inc
Dr. Richard Gliklich, MD is the CEO of OM1, Inc. Previously, he was founder and CEO of Outcome, which he led from inception through its acquisition. Dr. Gliklich is well known in the areas of registries, outcomes and analytics. He is senior editor of the landmark publication by the U.S. Agency for Healthcare Research and Quality (AHRQ) handbook "Registries for Evaluating Patient Outcomes: A User's Guide" and the PI for the Outcomes Measures Framework. Dr. Gliklich also holds several patents for both health outcomes systems and medical devices. He is a graduate of Yale University and Harvard Medical School and a former Charles A. Dana Scholar at the University of Pennsylvania. Dr. Gliklich is also a surgeon and the Leffenfeld Professor at Harvard Medical School.
---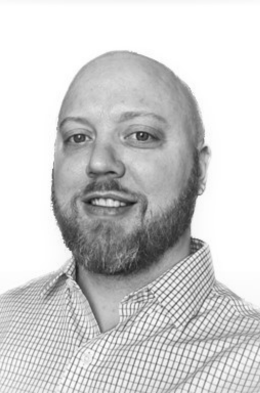 Seth Kuranz
RWE Principal at Forian,
Forian Inc
Seth Kuranz joined Forian in 2022 to support the generation of RWE using CHRONOS, Forian's hybrid RWD ecosystem. Before joining Forian, Seth worked in non-profit, academic, and private sectors and has over 10 years of experience applying qualitative and quantitative research methods to complex clinical and public health-related questions. Research interests include epidemiologic forecasting; health outcomes research in oncology, cardio-renal-metabolic disorders, rare and infectious diseases; and social determinants of health. Seth graduated from Boston University with a Ph.D. in epidemiology.
---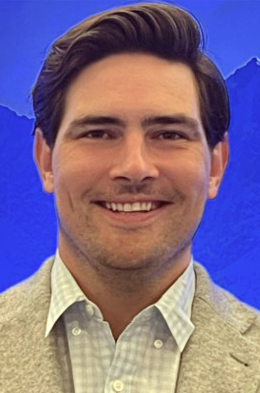 Conor Wyand
Senior Director, Life Science Solutions,
Truveta
Conor Wyand currently is the Senior Director of Life Science Solutions at Truveta where he leads a team responsible for engaging with potential new Life Science customers. Prior to joining Truveta in 2021, Conor spent six years in various leadership positions at Optum Life Sciences, working with Pharmaceutical and Medical Device manufacturers across the value chain to generate Real World Evidence for therapeutics and devices. Conor graduated from Brown University with a Bachelor's Degree in Applied Mathematics and Economics.
---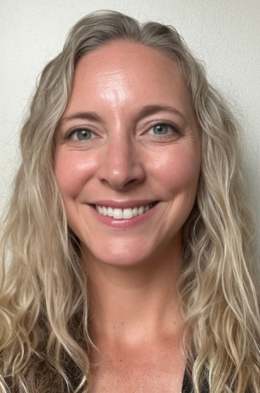 Janel Titus
Real-World Data Engagement Lead,
Takeda
Janel Titus is the Real-World Data Engagement Lead for Takeda's Real-World Data Center of Excellence. She is responsible for driving employee engagement, understanding, and excitement around the RWD CoE and RWD-related assets and capabilities, leading training & informational events, and other cross-functional collaborations. Prior to Takeda, she spent 7 years curating content for a clinical decisions website, where she developed skills in critical appraisal, synthesis, and summarization of medical literature, managed content operations, processes, and the content management system, and helped develop the website user interface in collaboration with product development, editorial, and technical development teams. She has a Ph.D. in Molecular and Cellular Biology and B.S. in Microbiology from the University of Massachusetts Amherst.
---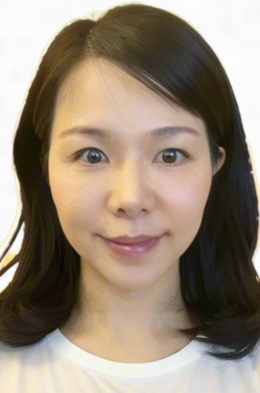 Julia Zhu
Data Sciences Lead,
Takeda
Julia Zhu is the Data Sciences Lead for Takeda's Real-World Data Center of Excellence. She conducts analyses pertaining to the application of Real-World Data for diverse stakeholders across the organization and provides a better understanding of disease natural history, incidence/prevalence, co-morbidities, treatment patterns, safety outcomes, etc. in 'real-world' patient populations, across therapeutic areas. Julia has over 12 years in leading cross-functional teams internally and HCPs, CROs, and other researchers externally to design and execute RWE/Epidemiology/HEOR studies across the product life cycle. Julia holds an M.P.H. from Yale School of Public Health and an M.S. from the University of Illinois at Urbana-Champaign.
---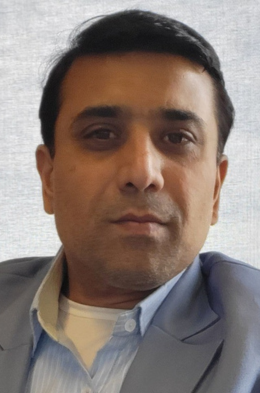 Amit Kulkarni
Head of Health Economic Modeling and Decision Sciences,
Otsuka Pharmaceutical Companies
---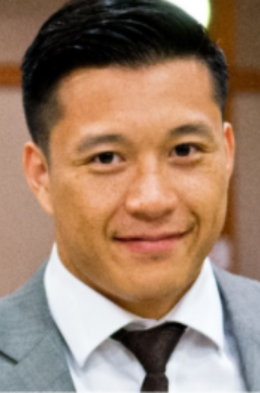 Ryan Rumantir
Principal, Data & Analytics,
Eversana
Ryan Rumantir is a Principal with EVERSANA's Data and Analytics Team.
Ryan leads commercial- and patient-centric analytical partnerships between EVERSANA and their clients, across the Pharma and Medical Device industries.
Prior to joining EVERSANA, Ryan served as director of client engagement at Clarivate, leading Clarivate's real world data and analytics engagement team. At IBM Watson Health, Ryan also led critical client partnerships leveraging IBM's healthcare data and analytic assets to deliver stakeholder and patient insights.
He holds a bachelor's degree in Medical Science from the University of Western Ontario and a master's degree in Medical Science from the University of Toronto.
---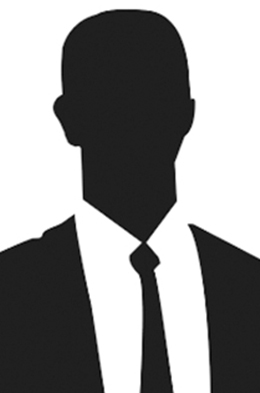 Rahul Shenolikar
Lung Cancer Lead, Oncology Outcomes Research,
AstraZeneca
---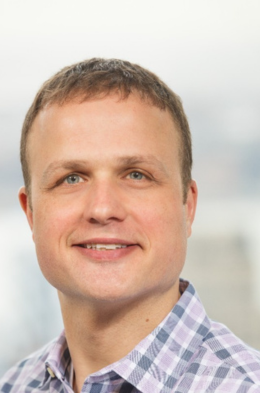 Todd Somsel
Vice President, Commercial Lead, Real-World Data Marketplace,
Prognos Health
Todd Somsel is the Commercial Lead for the Real-World Data (RWD) Marketplace at Prognos Health. Todd has a 15+ year history of supporting the life sciences industry through solutions combining strategy, insights, analytics, and data. Before joining Prognos, Todd was the Global RWE Strategy & Advisory Lead for ZS Associates, a management consultancy focused on the life sciences industry. There, he was helping clients develop and implement their RWD strategies, focused on finding better fit-for-purpose data sets and enhancing ROI of RWD investments. He was also helping clients develop and execute their evidence strategies for regulatory, payer, provider, and patient stakeholders. Todd has his MBA from New York University and BS from Penn State. He lives in New York with his amazing wife and three young daughters.
---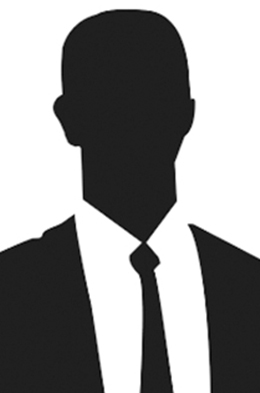 Senior Representative, Flatiron Health
Senior Representative,
Flatiron Health
---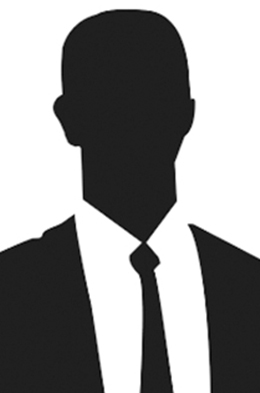 Megan (Baird) Sutton
Senior Medical Director, Clinical Development and Real-world Evidence,
Lexeo Therapeutics
Megan Sutton, DNP, ACNP-BC, is an experienced Clinician and accomplished Strategic Pharmaceutical Leader with an extensive career spanning over two decades. Beginning as a dedicated Nurse Practitioner, she gained valuable experience in patient care for over a decade before transitioning to the pharmaceutical industry. Throughout her career, Megan has been involved in the successful launch of three innovative therapies, including ENTRESTO® for Heart Failure, ANDEXXA® for Factor Xa Inhibitor reversal, and CAMZYOS® for Hypertrophic Cardiomyopathy, significantly impacting patient care on a global scale. Her roles in the pharmaceutical landscape have been diverse, encompassing Medical Affairs, Real-World Evidence (RWE), and Clinical Development. Presently, Megan holds the position of Senior Medical Director and Clinical Lead for a pioneering Gene Therapy trial focused on a rare genetic cardiomyopathy, contributing to innovative research aimed at improving patient outcomes.
---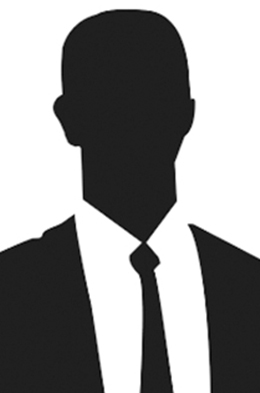 Danielle Bargo
Director, Global Oncology Real World Data Strategy,
AstraZeneca
---