Speakers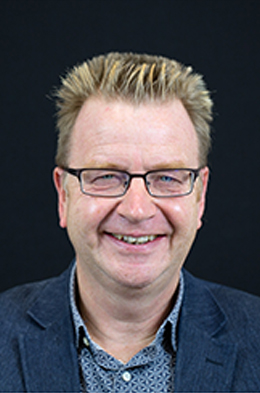 Andrew Sewell
Distinguished Research Professor and Wellcome Trust Senior Investigator,,
Cardiff University
Andrew Sewell is a Distinguished Research Professor and Wellcome Trust Senior Investigator, Cardiff University School of Medicine. His research aims to understand the basic biology of antigen recognition by human T-cells using novel pipelines for the discovery of new T-cell targets. Collaborations with various partners have been established to develop cancer immunotherapies and have resulted in recent co-authored papers in Nature Medicine with Immunocore, Adaptimmune and Autolus. Current research projects include: Dissection of successful immune responses after successful cancer immunotherapy or spontaneous remission; TCR gene transfer therapy (TCR-T); New CAR-T technologies; T-cell receptor-optimised peptide skewing or the repertoire of T-cells (TOPSORT); Artificial (non-biologic) T-cell antigens as vaccines; T-cell/TCR-based diagnostics in autoimmune disease; and, unconventional (non-HLA-restricted) T-cell responses to infection and tumours.
---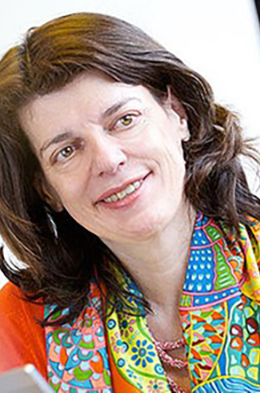 Corinne Danan
General Manager, Biopharma,
Veracyte
Corinne Danan is Veracyte's General Manager, Biopharma, leading the company's offerings to biopharmaceutical companies. She brings more than 25 years of executive experience in the pharmaceutical, life sciences and healthcare industries.
In 2015, she cofounded and was a member of the board of HalioDx, an immuno-oncology diagnostics company acquired by Veracyte in August 2021. At HalioDx, Corinne Danan led the creation and development of the Pharma business unit, bringing to the company's biopharmaceutical partners various solutions to support better understanding of the tumor microenvironment within different phases of clinical trials.
Prior to HalioDx, Corinne Danan held senior positions at leading diagnostics companies, including Qiagen, Ipsogen, and Monogram Biosciences. Earlier in her career, she held various leadership positions at Eli Lilly.
Corinne Danan holds an MBA from INSEAD Business School.
---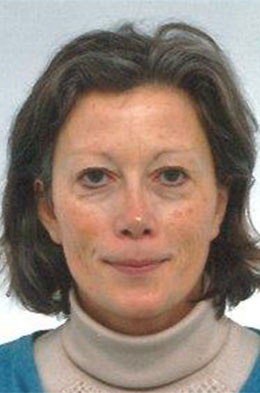 Mireille Vankemmelbeke
Principle Scientist,
Scancell
After graduating from the University of Ghent, Belgium (BPharm), I gained a PhD in Biochemistry at the University of Sheffield Medical School, in 2001. This was followed by several post-doctoral positions, spanning extracellular matrix biology, as well as bacterial toxin research, before joining Prof Durrant's cancer immunotherapy lab, generating cancer-targeting antiglycan antibodies. This led to a research programme on antibody Fc-engineering, at which point I swapped Academia for Biotech by joining Scancell Ltd. In my current role, I oversee Scancell's cancer glycan-targeting antibody products, as well as our AvidiMab™ technology for improved antibody functionality.
---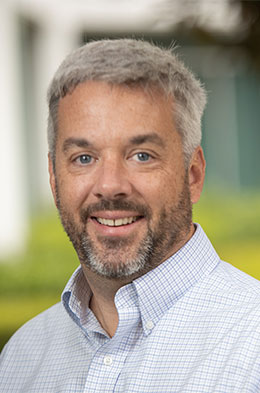 Brian Keppler
Director, Discovery and Translational Sciences,
Metabolon
Dr. Brian Keppler leads the team that collaborates with Metabolon's Pharma, Biotech, and Applied Markets clients to illuminate novel biological insights and support meaningful decision-making to accelerate research and development and advance client success. Brian has been with Metabolon since 2011 and contributes to Metabolon's Business Development efforts as a scientific liaison for deep strategic partnerships. He received his Ph.D. in Pharmaceutical Sciences from the University of North Carolina at Chapel Hill and completed his postdoctoral training at the National Institute of Environmental Health Sciences in RTP
---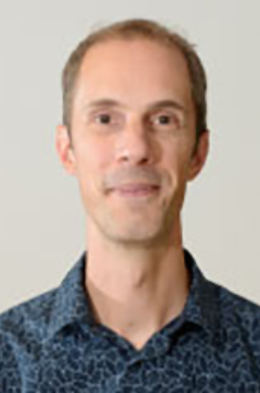 Sebastien Tabruyn
Chief Scientific Officer,
Transcure Bioservices
Sebastien Tabruyn holds a PhD in Molecular Biology from the University of Liege (Belgium). After 10 years of experience as Project leader in renowned international academic research institutes including UCSF (California, USA), the Centre for Cancer Biology (Adelaide, Australia) and the University of Maastricht (Netherlands), he joined TransCure bioServices in 2013 as Head of Molecular Biology and Oncology. Sebastien Tabruyn published 30 peer-reviewed publications in the field of Oncology, Angiogenesis, Inflammation and Immunity
---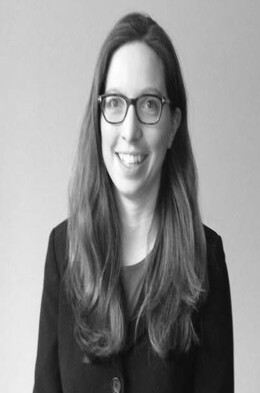 Jessica McDonough
Co-Founder,
Attivare Therapeutics
Jessica McDonough is a co-founder and VP at Attivare Tx, a new immunotherapy company developing technology from the Wyss Institute at Harvard. Jessica joined Attivare Tx in July of 2021 to develop innovative immunotherapies. Prior to joining Attivare, Jessica was a Business Development Lead at the Wyss Institute at Harvard from 2014-2021. Jessica was responsible for translating technologies in the areas of synthetic biology and molecular robotics. She also managed a venture capital alliance with Northpond Ventures. Prior to joining Wyss, Jessica worked at Decision Resources (now Clarivate) as a Principal in their custom consulting division. She worked with top pharmaceutical and biotech companies on over fifty engagements including topics such as therapeutic area landscapes, opportunity assessments, and valuations focusing on both the major and emerging markets. Jessica holds a Ph.D. from the Johns Hopkins University School of Medicine in Cellular and Molecular Medicine. While at Hopkins, her research focused on prevention of mother-to-child transmission of HIV and development of assays for sensitive detection of drug-resistant HIV variants. Jessica also holds a B.S. in Biochemistry from Worcester Polytechnic Institute.
---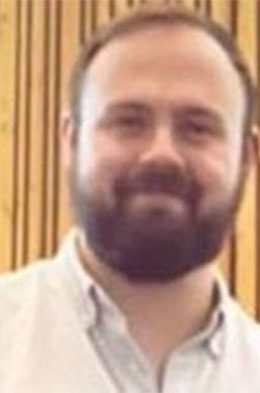 Matthew Cashmore
Senior Product Specialist,
Epredia
Matthew is a Senior Product Specialist in Immunohistochemistry and Digital Pathology with Epredia. Degree in Applied Biomedical Science at Coventry University and has worked within Wolverhampton New Cross Hospitals Histopathology department where he was a Band 6 BMS with a specialist portfolio in Histopathology (specifically responsible for KRAS, NRAS, BRAF testing of colorectal tumours). Deputy lead of the molecular department, Immunohistochemistry and pathology IT.
---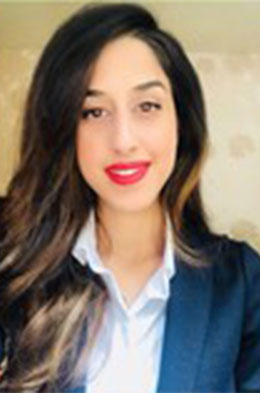 Hannaneh Davatgar
Senior Product Specialist,
Epredia
Hannaneh is sales and product specialist for Digital pathology, AI and IHC at Epredia. Her background consists of a bachelors in Biomedical sciences and a postgraduate degree in Immunology. Over the past 4 years she has immersed myself in to the world of digital pathology and has been involved in the implementation of digital slide scanner into Hospitals and universities across the country
---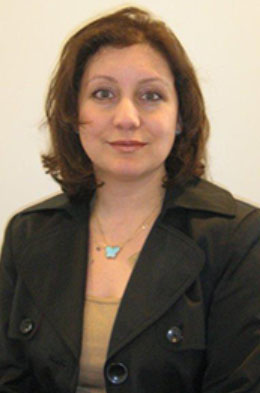 Sophia Karagiannis
Professor, Translational Cancer Immunology and Immunotherapy,
Kings College London, UK
Professor Sophia Karagiannis is a translational B cell and cancer immunologist with academic and biotechnology experience in the USA and UK. Her cancer antibody discovery team focuses on dissecting the crosstalk between human immunity and solid tumours and understanding the impact of antibody isotype on antibody therapeutic efficacy for melanoma, ovarian and breast cancers. Research areas include cancer patient-derived B cells and their expressed antibodies, antibody-engaging immune effector cells such as monocytes/macrophages and basophils, and engineering antibodies of any specificity, class/isotype, Fc-optimised antibodies and antibody-drug conjugates. Sophia is founding member and Secretary of the AllergoOncology Working Group in the European Academy of Allergy and Clinical Immunology, focused on the interface between Th2 immunity, allergy, IgE and cancer. Her group is the first to design and translate IgE class antibodies to clinical testing. She is author of several patents and founder of Epsilogen Ltd, the first immuno-oncology company dedicated to developing IgE-based cancer immunotherapies.
---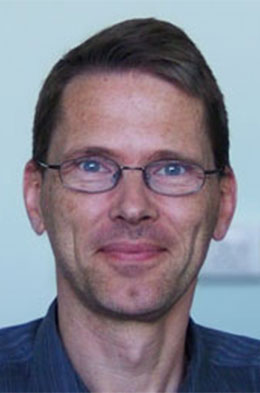 Christoph Wuelfing
Professor, Immunology,
University of Bristol
Christoph Wuelfing is Professor of Immunology at the University of Bristol. His research focusses on using large scale imaging approaches to elucidate regulatory mechanisms in T cell signal transduction and in tumour-mediated suppression of cytolytic T cell function. He received his Ph.D. from the Max Planck Institute for Biochemistry. After postdoctoral studies at Stanford University, he set up his own research group at the UT Southwestern Medical Center at Dallas before coming to the University of Bristol in 2012
---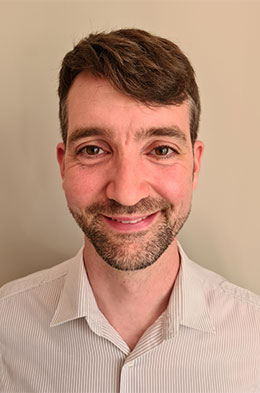 Marc Davies
VP, CAR Engineering,
Leucid Bio
Marc received his PhD from the laboratory of Dr John Maher at King's College London, where his research focussed on the development and pre-clinical assessment of CAR T-cells targeting the extended ErbB family. This product is now under investigation in an investigator-led Phase I clinical trial for patients with relapsed/refractory head and neck cancer. Following a post-doctoral position at University College London developing CAR T-cells for haematological malignancies, Marc returned to KCL where his research focussed on enhancing CAR T-cell efficacy against solid tumours. Marc joined Leucid Bio in May 2021 as VP of CAR Engineering, to manage their burgeoning CAR T-cell R&D pipeline and clinical translation of their lead asset, LEU-011.
---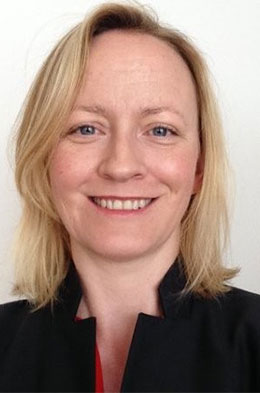 Patricia McLoughlin
Senior Director Business Development, Oncology & Precision Diagnostics,
Qiagen
Patricia McLoughlin PhD is Senior Director, Business Development, Oncology and Precision Diagnostics at QIAGEN, where she establishes partnerships with Pharma companies for the development of Companion Diagnostic (CDx) assays for approval with their drugs. Dr McLoughlin started her career as a research assistant at the State University of New York before moving to Affymax Research Institute in California as a Research Associate. She then moved to F Hoffmann-La Roche Pharmaceuticals, Basel, Switzerland, moving through roles of increasing global responsibility in the core genomics and biomarker technology department. Before moving to QIAGEN in 2013, Dr McLoughlin worked as Director of Strategic Alliances, Pharma Partnerships at Leica Biosystems, supporting immunohistochemistry-based CDx development. More recently, she has worked as an independent consultant in biomarker/CDx development, prior to returning to QIAGEN in 2020. Dr McLoughlin holds a BSc (hons) in Microbiology from the National University of Ireland Galway and a DSc (nat. sci.) in Molecular Biology from the University of Zurich, Switzerland.
---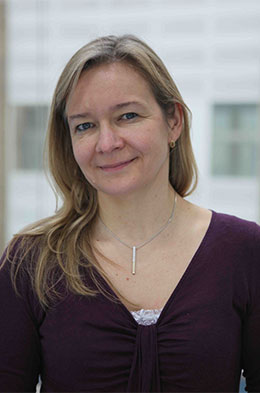 Anita Grigoriadis
Reader in Cancer Bioinformatics,
King's College London
Anita Grigoriadis is the Non-Clinical Deputy Head for the Breast Cancer Now Unit, and a Reader in Cancer Bioinformatics at King's College London, London UK. After finishing her degree at the Institute of Molecular Pathology, University of Vienna (Austria), Anita pursued a joint PhD between the Ludwig Institute for Cancer Research, London UK and Faculty of Natural Sciences, Salzburg Austria. Anita conducted her postdoctoral training on breast cancer genomics with Professor Alan Ashworth at Breakthrough Breast Cancer Centre (London). In 2008, she joined the Breast Cancer NOW Unit (formerly Breakthrough Breast Cancer Research) at King's College London, under the leadership of Professor Andrew Tutt, and started her own team in 2013. Currently, Anita is a committee member of the CRUK City of London Centre Executive Board, The Clinical Trial Pathology Advisory Group of the Cellular Molecular Pathology (NCRI programme), and recently the Research Subcommittee of the Pathological Society.
---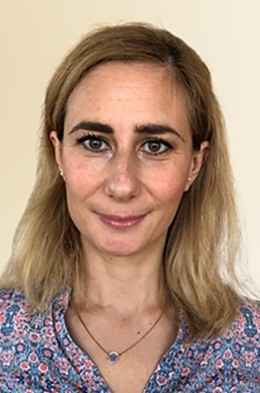 Valeria Annibaldi
Group Leader, R&D Transfection,
Lonza
Dr. Valeria Annibaldi joined Lonza Cologne, Germany, in 2021 as a Group Leader in the R&D Transfection Team. The team develops innovative solutions for transfection of cells, with emphasis on primary cells. In her current role, she works on the development of next generation Nucleofector® Platforms and Consumables, with the focus on cellular therapy applications and large-scale electroporation. Prior to joining Lonza, she worked in the CGT field developing and evaluating transfection technologies suitable for immunotherapy. In her previous positions she gained experience in product and process development formulation and primary T cells.
Valeria is a qualified pharmacist, she holds a Master Degree in Pharmaceutical Chemistry and Technology from Sapienza University of Rome, Italy and completed a PhD in Electrochemistry, at Maynooth University, Ireland. Results of her studies were published in peer-reviewed journals and presented at scientific conferences.
---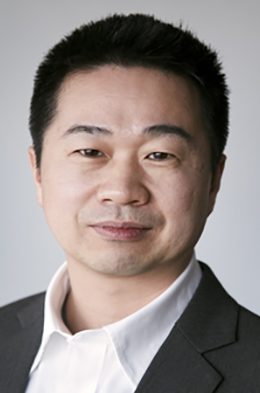 Kenji Hashimoto
Chief Medical Officer,
Crescendo Biologics
Kenji Hashimoto is a medical oncologist specialising drug development from early to late phase clinical development. He has nearly 20 years experience in oncology and currently Chief Medical Officer at Crescendo Biologics. Prior to joining Crescendo, Kenji led the clinical development for a checkpoint inhibitor in for multiple late phase clinical trials at Roche. Prior to that, he was Clinical Research Physician at Chugai Pharma Europe leading clinical development for a bispecific T cell engaging antibody programme as well as other early phase projects. He has a PhD in medical oncology from the University of Oxford and a medical degree from Gunma University in Japan
---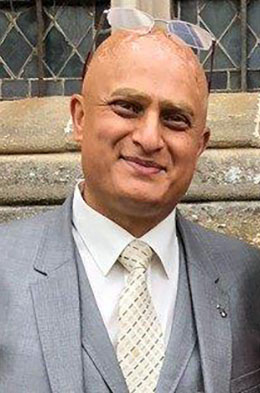 Mahendra Deonarain
Chief Executive and Science Officer,
Antikor Biopharma
Dr Deonarain studied at Imperial College and Cambridge University where he carried out PhD research into protein engineering. From 1997-2011 Dr Deonarain was a Principle Investigator at Imperial College in Antibody Technology, which led to some novel technologies being developed commercially. Dr Deonarain now retains honorary links. He has published over 80 papers and patents in protein/antibody engineering/conjugates. In 2014, he co-founded Antikor Biopharma where he is the CSO leading a team of 15 to develop the next-generation of antibody-fragment based ADCs. Dr Deonarain is also Antikor's CEO, driving the commercial development of Antikor's OptiLink platform to develop FDC products for therapeutic applications
---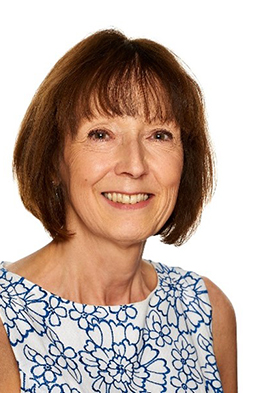 Ann Ager
Professor, Cellular Immunity and Immunotherapy,
Cardiff University
Ann gained a PhD from Cambridge University studying inflammatory responses in vascular endothelial cells at the Babraham Institute. After training in microvascular biology with Professor Judah Folkman in Boston, she began her life-long interests in high endothelial venule (HEV) blood vessels and T-cell trafficking as a postdoctoral fellow with Professor Bill Ford at the University of Manchester. Ann gained an MRC Senior Fellowship in Manchester and moved to a PI position at the MRC National Institute for Medical Research in London where she began working on L-selectin/CD62L. Ann moved to Cardiff University as Reader and was awarded a personal chair as Professor of Cellular Immunity and Immunotherapy.
The Ager lab studies how T lymphocytes move around the body to protect against infection, control cancer progression and contribute to neurodegeneration such as in Alzheimer's disease. A major focus has been the regulation of L-selectin/CD62L expression by T lymphocytes and its impact on physiological and pathological T-cell recruitment from the bloodstream into tissues via specialised high endothelial venule (HEV) and inflamed blood vessels. Recent studies have revealed an essential role for L-selectin in the recruitment of killer T cells into flu-infected lungs for virus clearance (http://www.bbc.co.uk/news/uk-wales-south-east-wales-35373730). Current studies are testing whether manipulating L-selectin on cancer-killing T lymphocytes, such as CAR-T cells, increases their ability to seek out and destroy solid cancers.
As Chair of Forum and a Trustee of the British Society for Immunology (BSI) and a Council member of the International Union of Immunological Societies (IUIS) Ann is an advocate for Immunology to governments and other policy makers. Ann is also deputy chair of the BSI-NCRI alliance which brings together immunologists and oncologists who research, develop and use cancer immunotherapies to treat patients.
---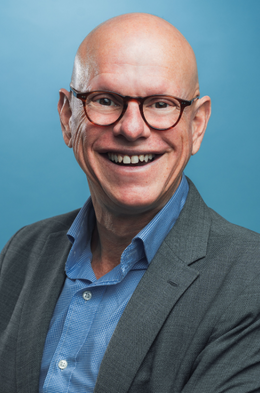 Mark Throsby
Chief Scientific Officer,
Gadeta BV
Dr. Mark Throsby gained a PhD in Immunology from Monash University Melbourne, Australia and spent four years as a research fellow with CNRS in Paris. Dr Throsby started his industry career at the formation of Crucell NV and worked for 8 years there in various roles finally as Director of Antibody discovery. He joined Merus NV in 2008 as CSO and lead research at the company until 2020. Currently he is providing advice to entrepreneurs and operational support to life science companies. In that capacity he joined Gadeta in 2020 and is currently serving as COO/CSO. He sits on the board of ONA Therapeutics Srl and is Chairman of Alethiomics Ltd.
---
---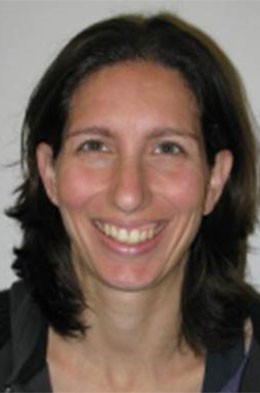 Anat Globerson Levin
Director Immunology Lab, R&D,
Tel-Aviv Sourasky Medical Center
Anat Globerson Levin, PhD is the Principal investigator, Immunology and advanced CAR T cell therapy lab. at Tel Aviv Sourasky Medical Center (TASMC). Dr. Globerson levin has been trained at Prof. Eshhar, the pioneer of the CAR T cell, and worked together with him for over 14 years at the Weizmann institute and at TASMC. Her doctoral and post-doctoral work has focused on the development of the CAR approach to target tumors. Her studies have specifically evaluated the functional aspects of CARs in a spontaneous mouse tumor model over-expressing Her2. Her current focus is increasing the potency of CAR T in solid tumors and new targeted T cells for treating multiple myeloma, ovarian cancer, head and neck, universal CARs as well as developing new strategies for transducing T cells in-situ and allogeneic CARs. She has received exclusive national and international grants including the Euronanomed. Furthermore, one of the CARs that she has developed is soon entering a clinical trial at TASMC.
---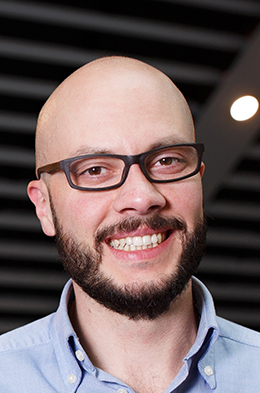 Luigi Ombrato
Group Leader,
Barts Cancer Institute
Dr Ombrato did his PhD in the lab of Prof. Maria Pia Cosma, first at the Telethon Institute for Genetics and Medicine (TIGEM, Naples, Italy) and then at the Centre for Genomic Regulation (CRG, Barcelona, Spain), where he used the induced pluripotent stem cell (iPSc) technology to study the molecular mechanisms promoting somatic cell reprogramming. Next, he joined the lab of Dr Ilaria Malanchi at The Francis Crick Institute (London, UK) for his postdoc. There, he developed a new labelling tool to study how the tumour microenvironment supports cancer growth in metastasis. The use of this method allowed to identify the parenchymal tissue cells as a new component in the metastatic niche. In 2020 Dr Ombrato started his own lab at the Barts Cancer Institute, Queen Mary University of London (London, UK) to study how different immune cells interact in metastasis.
---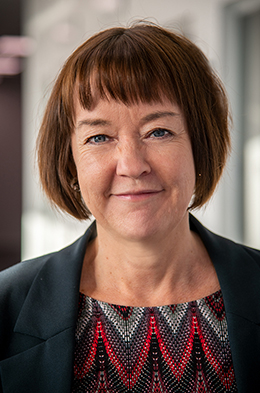 Anette Sundstedt
Principal Scientist,
Alligator Bioscience
Anette Sundstedt works as a Principal Scientist at Alligator Bioscience. She has more than 20 years of experience in research and development in the pharmaceutical/biotech industry with a major focus in immunology and immunotherapy. Previous roles as CSO of Idogen, CDO of CanImGuide Therapeutics, and senior research positions at Active Biotech and the University of Bristol. She holds a M.Sc. in Cellular and molecular biology and a Ph.D. in Tumor immunology from Lund University.
---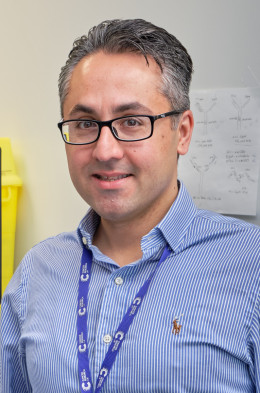 Ali Roghanian
Assistant Professor, Cancer Immunology,
University of Southampton, UK
Dr Ali Roghanian is an Associate Professor in Cancer Immunology & Immunotherapy at the University of Southampton, UK. Ali obtained his PhD degree in immunology from the University of Edinburgh in 2007. He specialises in experimental models of cancer, such as humanised mouse models, as well as developing and investigating the MoA of novel therapeutics. Following a postdoctoral position at Cambridge University (2006-2008), he joined the University of Southampton in 2009, where he was a lead scientist on a key translational project, which involved extensive characterisation of novel human FcγRIIB monoclonal antibodies (mAb) in collaboration with a biotech company. The lead candidates (BI-1206 and BI-1607) are currently in Phase I/IIa clinical trials for treatment of haematological and solid malignancies with promising prospects. In 2015, Dr Roghanian was awarded a highly competitive Visiting Fellowship to spend 2.5 years at MIT, USA, before relocating to Southampton in 2018 to establish his independent research group at the Centre for Cancer Immunology
---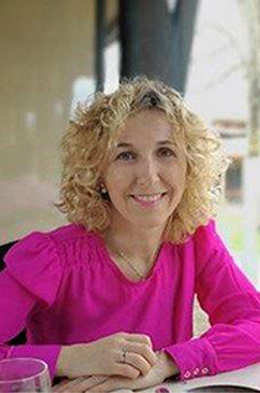 Victoria Sanz-Moreno
Professor, Cancer Cell Biology ,
Cancer Research UK Barts Centre, UK
Prof Sanz-Moreno received a degree in chemistry and a master's degree in biochemistry (University of Oviedo, Spain), followed by a PhD in chemical sciences (University of Cantabria). She joined the Institute of Cancer Research in London as a Marie Curie Intra-European Fellow to work with Prof Chris Marshall. In 2008, she received the Applied Biosystems and EACR 40th Anniversary Research Award. In 2011, Victoria started her independent group and received a CRUK Career Development Fellowship at King's College London. In 2015, she was highly commended as CRUK Communications and Brand Ambassador. In 2017, Victoria was awarded the BSCB Women in Cell Biology Early Career Award Medal. The same year, she received a CRUK Senior Fellowship and was badged Werth Trust Fellow. In 2018, Victoria joined Barts Cancer Institute (BCI-QMUL) as Professor of Cancer Cell Biology. In 2019, she received The Distinguished Alumnus Award from Colegio Inmaculada (Asturias) and Paper of the Year Award at BCI.
---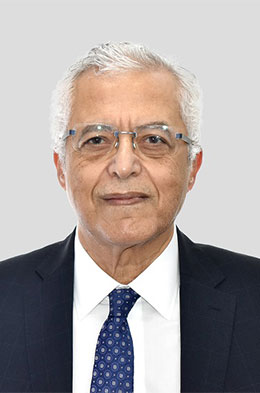 Nagy Habib
Founder and Head of R&D,
MiNA Therapeutics
Nagy is a founder and Head of R&D of MiNA Therapeutics. For over three decades Nagy has been at the forefront of clinical research and clinical practice in cancer. He pioneered the first clinical trial in the use of adenovirus and plasmid for the treatment of liver cancer, as well as the use of plasmid gene therapy in hydrodynamic gene delivery. Currently, he is driving the development of an saRNA drug (a new class of medicines) which is currently being trialed in patients with liver cancer in eight UK centres, and sites in Singapore and Taiwan (OUTREACH study, ClinicalTrials.gov ID NCT02716012), a second trial in patients with solid tumours (TIMEPOINT study, ClinicalTrials.gov ID NCT 04105335) in the UK, USA, Europe, Singapore and Taiwan and OUTREACH2 study, which is a randomised phase II follow-on study in patient with viral HCC (ClinicalTrials.gov ID NCT 04710641). He has published widely in gene therapy, stem cell therapy, oligonucleotides, endoscopy and surgery. Previously Nagy was founder and Chairman of EMcision Limited (acquired by Boston Scientific Inc in 2018). Nagy is Lead Clinician and Head of the Department of HPB Surgery at Imperial College London
---