Speakers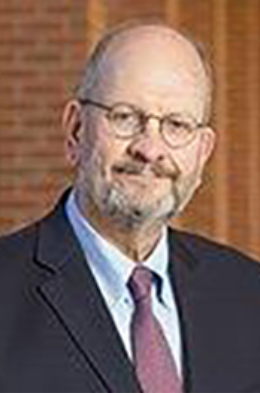 Roy Baynes
Executive Vice President, Chief Medical Officer,
Eikon Therapeutics
Roy Baynes is Senior Vice President Global Clinical Development and Chief Medical Officer at Merck Research Laboratories in Rahway, New Jersey. He was previously Senior Vice President of Oncology, Inflammation and Respiratory Therapeutics at Gilead Sciences and prior to that was Vice President Global Clinical Development and Therapeutic Area (TA) Head for Hematology / Oncology, at Amgen Inc. In the early years of his tenure at Amgen before becoming TA head of Hematology / Oncology in Clinical Development he was TA head for Hematology / Oncology in Global Medical Affairs. He graduated as a Medical Doctor and obtained a Master of Medicine and Doctor of Philosophy from the University of the Witwatersrand, Johannesburg, South Africa. He has had a long and distinguished career in the haematology-oncology-and stem cell transplantation fields, including drug development, basic research, clinical practice, clinical research, teaching and administration. He is a member of many international societies, including the American Society of Hematology (ASH) and the American Society of Clinical Oncology (ASCO), and has authored some 150 publications. He has been recurrently named among America's top physicians. Before joining Amgen in 2002, he was the Charles Martin Professor of Cancer Research at the Barbara Ann Karmanos Cancer Institute, an NCI designated Comprehensive Cancer Center, at Wayne State University, Detroit, Michigan, USA.
---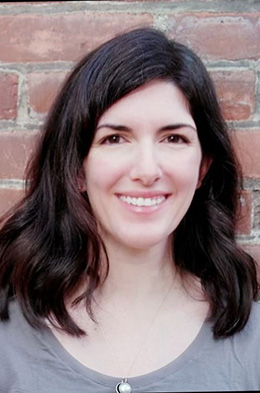 Jenna Frame
Senior Scientist, Scientific Communications,
Biocytogen
Dr. Jenna Frame has worked with mouse and zebrafish models in the hematology field for over 15 years. At Biocytogen, Jenna helps provide researchers with the information they need to select quality animal models and other preclinical services to advance their research pipeline.
---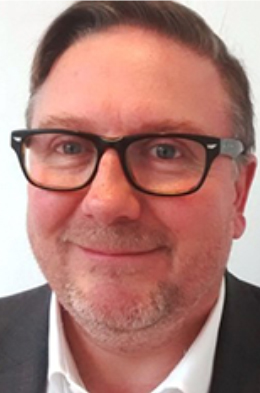 Ian Pike
Chief Scientific Officer,
Proteome Sciences PLC
Ian Pike is the Chief Scientific Officer at Proteome Sciences and has over 30 years' experience working in the diagnostics and biotechnology sectors. Since joining Proteome Sciences in 2002 he has held a number of roles covering intellectual property management, business development, operational management and is now focused on leading the Company's scientific strategy to offer clients a flexible, high-quality service.
---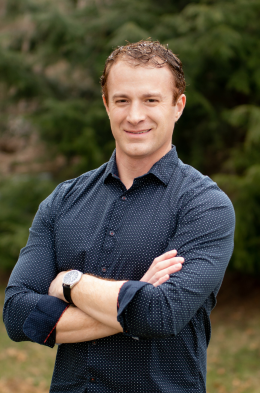 Jonathan Shaffer
Director, R&D,
Qiagen
Dr. Jonathan Shaffer received his Ph.D. in biochemistry and molecular genetics from the University of Pittsburgh School of Medicine in 2008 where his research focused on determining mechanisms that regulate non-receptor tyrosine kinase expression and activity. Jonathan also received his MBA from the University of Würzburg in 2018. He joined QIAGEN in 2009 and has since worked with various development groups, the most recent being NGS Assay library technologies. He has been instrumental in developing genomic and transcriptomic assays, both for qPCR and NGS. Currently, Jonathan is Director of R&D for NGS Assay Technologies.
---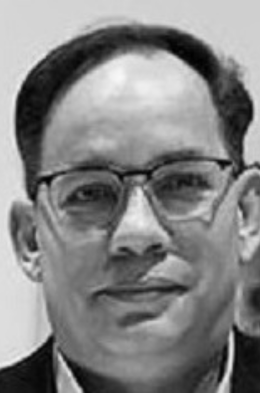 Peter Russo
Director, Business Development, Biopharma,
Veracyte
Peter Russo is Director of Business Development, Biopharma at Veracyte; he has over 20 years' experience working in the genomics services, diagnostics, and biotechnology industry. First at Biogen, then at Cogenics, Beckman Genomics, and BGI Genomics and now with Veracyte he has held several roles covering customer service, sales & client services and is currently focused on business development in Veracyte Biopharma Business Unit offering their Pharma partners a flexible and high-quality service.
---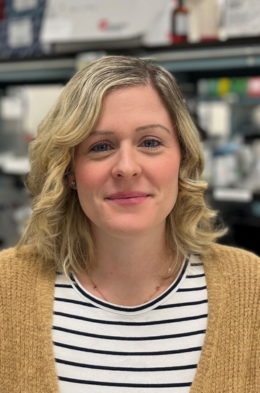 Sarah Miller
Senior Research Associate,
EpigenDx
Sarah Miller Houle received her master's degree from The University of Massachusetts Lowell in 2015 in the Department of Environmental Biotechnology and has 7+ years of experience in genomic and epigenomic research. Sarah helped develop and establish the targeted next generation bisulfite sequencing (tNGBS) workflow at EpigenDx Inc. Sarah's expertise includes the development and validation of bisulfite sequencing assays, bisulfite conversion from various sample types, and the optimization of tNGBS panels. Sarah has experience in multiple areas of epigenomic research and a recent completion of a validated immunological tNGBS panel.
---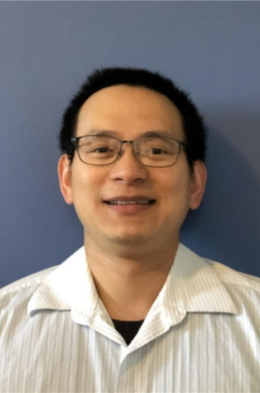 Jin Qiu
Director, Business Development,
Sanyou Bio
Jin Qiu, Ph.D., is the Director of Business Development at Sanyou Biopharmaceuticals, a global high-tech enterprise specializing in integrated drug discovery solutions for biologics research. Leveraging its proprietary Super Trillion Innovative Biologics Platform, Sanyou offers a comprehensive end-to-end solution, ranging from concept generation to IND application, specifically catering to antibody, ADC, and CART research. With a remarkable track record of successful collaborations with over 600 pharma/biotech companies worldwide, Sanyou has achieved significant milestones, including the submission of six IND applications to regulatory agencies in the past eight years. Jin brings over 10 years of extensive experience in the biopharma industry, specializing in traditional small molecule/biologics drug discovery, vaccine development, and cell therapy. Prior to joining Sanyou Bio in 2023, Jin held several scientific and managerial positions, progressively taking on greater responsibilities, at SQZ Biotech, Kiniksa, and EMD Serono.
---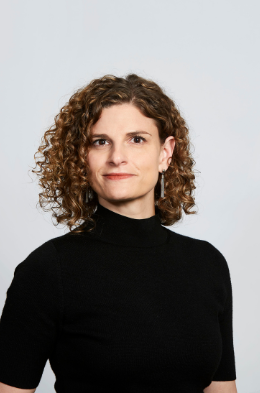 Heather Cohen
Director, Translational Sciences,
Bicycle Therapeutics
Heather Cohen, Ph.D. is the Director of Translational Sciences at Bicycle Therapeutics. Bicycle Therapeutics is a clinical stage biopharma company pioneering a unique class of chemically synthesized medicines based on its proprietary bicyclic peptide (Bicycle®) product platform to address therapeutic needs unreachable with existing treatment modalities. Bicycles are fully synthetic constrained peptides with antibody-like affinities that target selectively, readily penetrate tissue, and can be chemically linked together to generate multifunctional molecules. Bicycle's internal focus is oncology where the company is developing Bicycle tumor-targeted immune cell agonists™ (Bicycle TICAs®) and cytotoxics (Bicycle Toxin Conjugates®) for the treatment of high unmet need cancers. Heather has more than 18 years of discovery and translational research experience including over 8 years in the biopharma industry. She holds a B.S. from the University of Minnesota in Genetics, Cell and Developmental Biology and a Ph.D. in Immunology from the University of Maryland, where she studied the development of immunosuppressive macrophages in infectious and inflammatory diseases. Prior to joining Bicycle Therapeutics in 2020, she was at EMD Serono and Jounce Therapeutics with increasing levels of responsibility developing immuno-oncology assets from target discovery through Phase 2 clinical trials.
---
Matt Davis
Director, Molecular Biology & Sequencing,
Gritstone Oncology, Inc.
Matt Davis PhD joined Gritstone Oncology (NASDAQ: GRTS) in 2015 and is currently the Director of Molecular Biology and Sequencing responsible for various neo-antigen discovery and translational genomics efforts. Prior to Gritstone, Dr. Davis conducted post-doctoral research at Warp Drive Bio in the discovery biology group. He holds a PhD in Genetics from Yale with thesis research under the supervision of Dr. Joseph Schlessinger and previous to his graduate work he conducted cancer genomics research at Dana Farber Cancer Institute and the Broad Institute.
---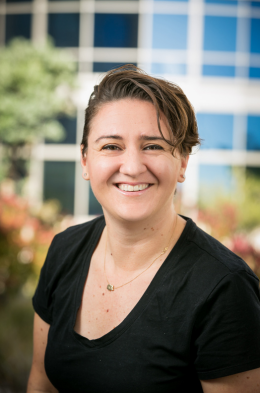 Ayse Meric Ovacik
Senior Principal Scientist,
Genentech
Dr. Ayse Meric Ovacik has a PhD in Chemical and Biochemical Engineering from Rutgers. She has pursued a postdoctoral fellowship in pharmaceutical science at SUNY Buffalo. Meric has 10+ industry experience in large molecule drug development from early discovery including target validation to translational strategies for FiH study trial designs. Her research interests are cancer immunotherapy, bispecific antibodies and large molecule PK/PD.
---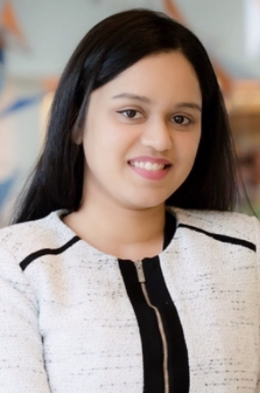 Nindhana Paranthaman
Principal Medical Director Oncology,
Genentech
Nindhana Paranthaman is an entrepreneurial physician executive passionate about developing and commercializing novel therapeutics. She has a proven track record of 10 years across the healthcare ecosystem in biopharma, consulting & clinical medicine. Nindhana brings more than 8 years of biotech and pharma industry experience in global and US-based roles of increasing responsibility. Her expertise spans oncology and immunology with first-in-class immunotherapies and targeted therapies.
---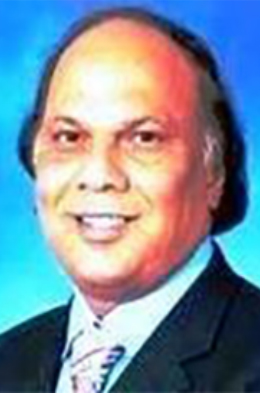 Rakesh Dixit
CEO,
Bionavigen
Rakesh Dixit is a President & CEO, BIONAVIGEN, LLC, a biopharmaceutical virtual drug development company specializing in advising and consulting for all aspects of drug development, including discovery, preclinical development, CMC, translational sciences, clinical development and regulatory filing. Accomplished executive, inventor, and scientist with over 30 years of success with top biotechnology and pharmaceutical companies, including Merck, Johnson & Johnson, Medimmune, AstraZeneca.
---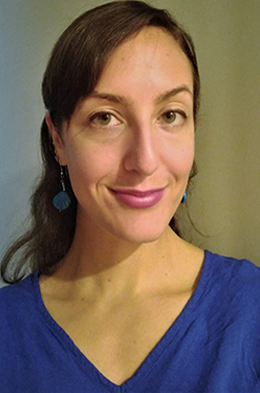 Nadia Hassounah
Principal Scientist,
Novartis
Nadia Hassounah, Ph.D. is a Principal Scientist in the Translational Immuno-oncology group at Novartis Institutes of Biomedical Research (NIBR). She is responsible for biomarker assay development, scientific technical oversight and biomarker data analysis for phase I/II clinical trials. Prior to joining NIBR in 2017, she completed a postdoctoral fellowship at Dana-Farber Cancer Institute where she focused on PD-L1 biology as well as CRISPR technology for model generation. Nadia holds a Ph.D. in Cancer Biology from the University of Arizona.
---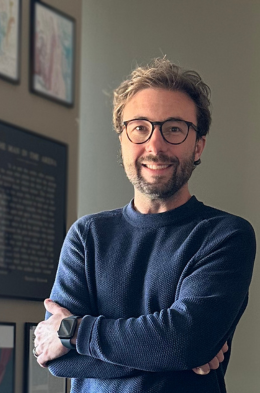 Bradlee Heckmann
Co-Founder, CSO,
Asha Therapeutics
Dr. Heckmann is a scientific co-founder and Chief Scientific Officer of Asha Therapeutics. He has an extensive background in neuroimmunology/neurobiology, metabolic biology, and cancer biology. He received his B.S. degree from the University of Kentucky where he studied Biology and Chemical Engineering and his Ph.D. in Biochemistry & Molecular Biology from the Mayo Clinic College of Medicine. He completed postdoctoral training in immuno-oncology and neuroimmunology at St. Jude Children's Research Hospital. Dr. Heckmann concurrently holds academic appointments at the USF Health Neuroscience Institute and professorships in Molecular Medicine at the USF Health Morsani College of Medicine and by courtesy, Medical Engineering.
---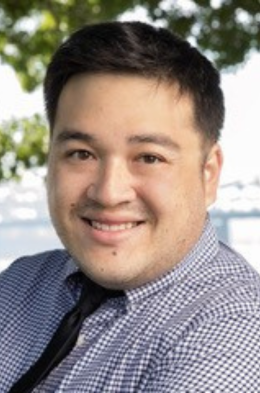 Christopher Garris
Assistant Professor,
Massachusetts General Hospital, Harvard Medical School
Christopher Garris is an Assistant professor at the Massachusetts General Hospital. By monitoring key hallmarks of anti-tumor immune function, we have developed novel platforms for combination immunotherapy selection in the re-programming of myeloid cells towards anti-tumor phenotypes.
---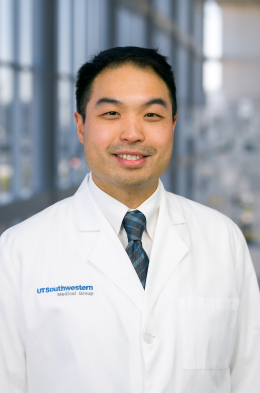 Isaac Chan
Assistant Professor,
UT Southwestern
Dr. Isaac Chan is a physician-scientist dedicated to eliminating mortality associated with metastatic cancer. He received his bachelor's degree in biomedical engineering at Duke University, followed by a combined M.D. and Ph.D. degree at University of North Carolina in genetics and molecular signaling. He continued training in internal medicine at Boston University and medical oncology at Johns Hopkins University. In 2020, he joined faculty at UT Southwestern. He is an immuno-oncologist who actively sees patients with breast cancer. His research has been internationally recognized and his lab focuses on using our immune system to end metastatic disease.
---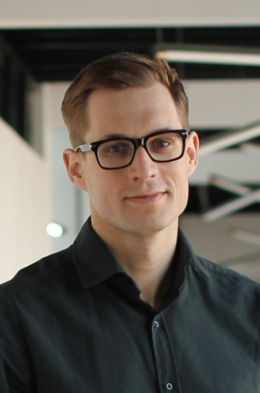 Alexander Bagaev
Vice President, Product Development,
BostonGene
Since joining BostonGene in 2016, Dr. Alexander Bagaev has been instrumental in the company's growth through product and business initiatives. He joined BostonGene as a cancer immunology specialist and has provided strategic direction for the company's vision and product development. As Vice President of Product Development at BostonGene, he manages the product roadmap and product teams while leading the Research & Development Bioinformatic teams. Dr. Bagaev has over 12 years of experience and extensive training in molecular biology, oncology and immunology. Dr. Bagaev has published over 20 articles in leading peer-review journals and received more than 50 US and International patents.
---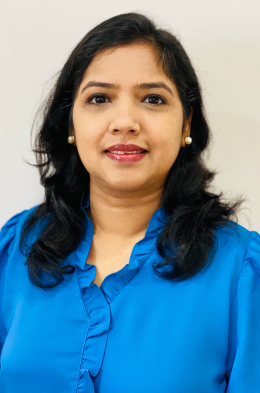 Gayatri Arun
Vice President,
Envisagenics
Dr. Gayatri Arun serves as the Vice President of Biology at Envisagenics. Dr. Arun has received her Ph.D. in Molecular Biology and Genetics from JNCASR, Bangalore, India and had her postdoctoral training at Cold Spring Harbor Laboratory, in New York. She currently leads the target discovery program and is the head of experimental research and development programs at Envisagenics. Her current research focuses on the discovery of novel splicing derived targets in oncology, neurodegenerative, and other indications.
---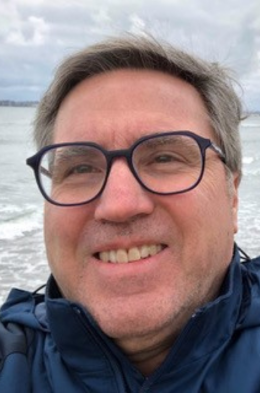 Samuel Rabkin
Professor,
Harvard Medical School
Samuel D. Rabkin is the Thomas A. Pappas Professor in Neurosciences and Professor of Neurosurgery (Microbiology) at Harvard Medical School, Boston MA, and Virologist in Neurosurgery at Massachusetts General Hospital, Boston, MA. After obtaining his PhD at the University of Chicago, he was an Assistant Member in Molecular Biology at Memorial Sloan-Kettering Cancer Center, New York, NY, and an Associate Professor in Neurosurgery at Georgetown University Medical Center, Washington DC. His research has focused on the development of oncolytic herpes simplex viruses for cancer therapy for over 25 years. He is an inventor on 14 US patents.
---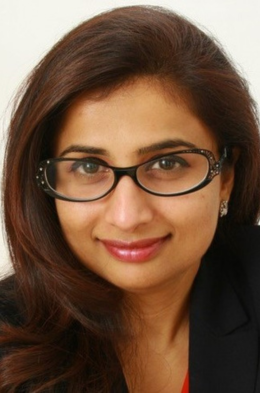 Dharini Shah
Senior Research Director, Immunology,
Sanofi
Drug Discovery executive with 17 years of experience building teams in Biotech and pharma & leading projects in R&D. Scientist lead on clinical dev team. The critical scientific and strategic driver of 2 exits; one commercial product and two drug candidates in phase 2 clinical trials.
As a Senior Director, Immunology at Sanofi heads the immunology and preclinical pharmacology efforts for Tidal technology development in addition to leading in vivo CAR-T for hematological malignancies. Sanofi acquired Tidal in April 2021. She started her industry career at Boehringer Ingelheim in autoimmune disorders diseases; Translational Sciences with Skyrizi (commercial product), IL-23p19 antagonist Ab evaluating PK/PD relation, biomarker lead for Spesolimab BI655130 (phase 2), IL-36 receptor antagonist for psoriasis, expanded disease indication for late-stage clinical assets including BI 655064, anti-CD40 antibody (phase 2), BTK inhibitor, for various form of psoriasis, Lupus, IBD, and GVHD.
---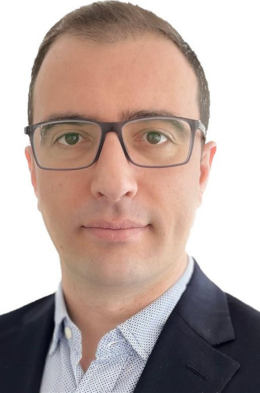 Dan Georgess
Chief Scientific Officer,
TransCure bioServices,
Dan is an innovative scientist with extensive international experience in, research strategy, interdisciplinary collaboration and team leadership. He is dedicated to promoting cross-functional efforts to address complex challenges in therapeutics development. Dan has 13 years of experience in developing in vivo and ex vivo approaches for hematopoiesis, autoimmunity, and cancer research, and has co-authored 15 peer-reviewed publications. Since joining TransCure, Dan's consistent focus has been to drive successful preclinical development of cell therapies and biologics for TransCure's clients.
---