Speakers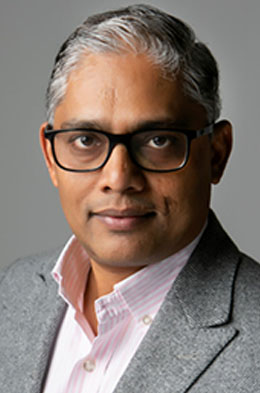 Shailendra Singh (Shelly)
Board Member,
MarketsandMarkets
Shailendra Singh (Shelly) is a member of MarketsandMarket's board. He focuses on global sales and client services functions, as well as commercial optimization at MarketsandMarkets. He has years of expe¬rience in global delivery and outsourcing sector in the IT/ Consulting/Analytics/Big Data sectors. Prior to MnM, he was leading the global sales, client services and commercial ef¬fectiveness functions for Mu Sigma, a unicorn company and a leading global provider of Decision Sciences and Big Data analytics solutions.
---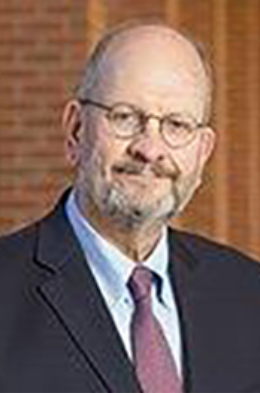 Roy Baynes
Executive Vice President, Chief Medical Officer,
Eikon Therapeutics
Roy Baynes is Senior Vice President Global Clinical Development and Chief Medical Officer at Merck Research Laboratories in Rahway, New Jersey. He was previously Senior Vice President of Oncology, Inflammation and Respiratory Therapeutics at Gilead Sciences and prior to that was Vice President Global Clinical Development and Therapeutic Area (TA) Head for Hematology / Oncology, at Amgen Inc. In the early years of his tenure at Amgen before becoming TA head of Hematology / Oncology in Clinical Development he was TA head for Hematology / Oncology in Global Medical Affairs. He graduated as a Medical Doctor and obtained a Master of Medicine and Doctor of Philosophy from the University of the Witwatersrand, Johannesburg, South Africa. He has had a long and distinguished career in the haematology-oncology-and stem cell transplantation fields, including drug development, basic research, clinical practice, clinical research, teaching and administration. He is a member of many international societies, including the American Society of Hematology (ASH) and the American Society of Clinical Oncology (ASCO), and has authored some 150 publications. He has been recurrently named among America's top physicians. Before joining Amgen in 2002, he was the Charles Martin Professor of Cancer Research at the Barbara Ann Karmanos Cancer Institute, an NCI designated Comprehensive Cancer Center, at Wayne State University, Detroit, Michigan, USA.
---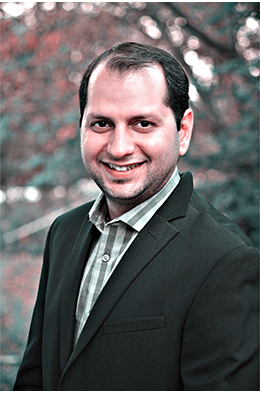 Mithun Khattar
Immuno-Oncology Lead,
Takeda Oncology
---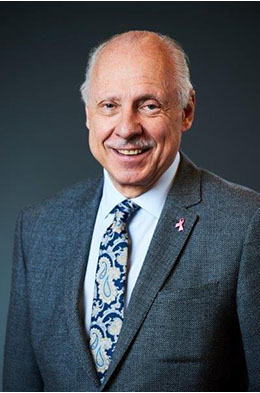 Stefan Glueck
Ex- Vice President, Global Head Franchise Oncology,
Regeneron
Stefan Glück, MD, PhD, FRCPC is medical oncologist and was V.P. Global Medical Affairs, at Celgene Corporation since October 2014 until December 2019. He oversaw oncology activities worldwide, as well as the Immuno-Oncology program in solid tumors and hematology. He also contributed to activities of Celgene around Early Assets. He previously served as a Sylvester Professor in the Department of Medicine at Miller School of Medicine, University of Miami, Florida until September 2014. From 2003–2008, he was the Clinical Director of the Braman Family Breast Cancer Institute, and from January 2009 - December 2010 Assistant Director of the Sylvester Comprehensive Cancer Center and Associate Chief, Division Hematology & Medical Oncology. He has been a PI of 37 clinical studies of breast cancer in Miami, as well as investigator in numerous scientific, translational projects. Before his move to Miami, Dr. Glück was Director of Southern Alberta Breast Cancer Program at the Tom Baker Cancer Center, a Professor in the departments of oncology, medicine, pharmacology & therapeutics at the University of Calgary, Alberta, Canada, and Deputy Head, Dept. of Oncology at the University of Calgary. He completed his medical studies at the Free University of West Berlin, Germany. The internship in Berlin was followed by residency in internal medicine and fellowship in hematology at the Heinrich Heine Universität in Düsseldorf, Germany, and a medical oncology & bone marrow transplant fellowship at the Princess Margaret Hospital, University of Toronto, Canada. Dr. Glück was presented the "America's Top Oncologists" 2008 award from Consumers' Research Council of America, as well as "Best Doctors in America" honor since 2006, and has annually earned that prestige every year to 2014. This award was warranted after less than 3 years of working in the United States.
He has authored or co-authored over 275 articles. In addition, Dr Glück has written or co-written several book chapters and numerous abstracts and has presented more than 500 papers at national and international meetings.
---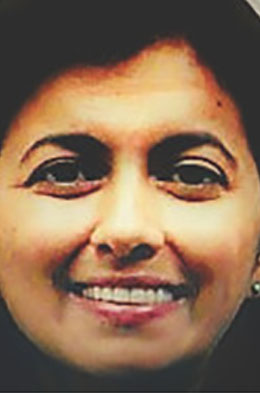 Nuzhat Pathan
Director, Early Development, Translational and Immuno-Oncology,
Pfizer
---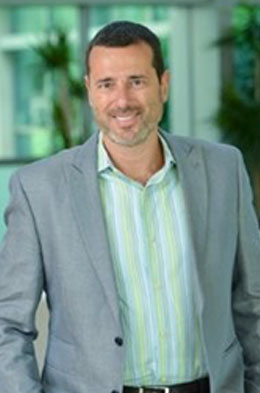 Philip Arlen
Chief Scientific Officer, Senior Vice President,
Diverse Biotech
---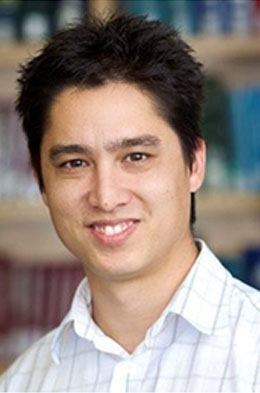 Nathaniel Wang
Oncology Vaccines Project Leader,
Janssen, Pharmaceutical Companies of Johnson and Johnson
---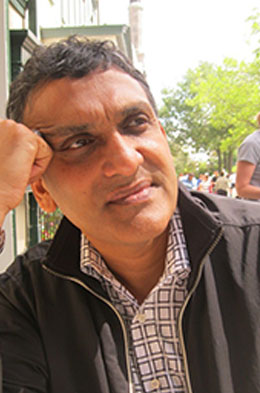 Shailesh Maingi
Founder and CEO,
Kineticos Life Sciences
---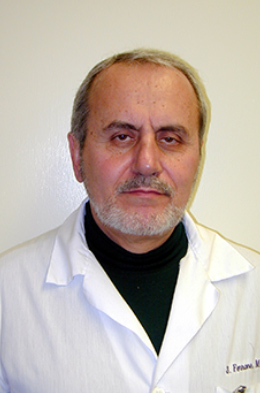 Soldano Ferrone
Professor,
Harvard University, USA
Soldano Ferrone received his MD and PhD degrees in 1964 and in 1971, respectively, from the University of Milan, Milan, Italy. He has held faculty positions at the University of Milan, Milan, Italy, Scripps Clinic and Research Foundation, La Jolla, CA, Columbia University, New York, NY, New York Medical College, Valhalla, NY, Roswell Park Cancer Institute, Buffalo, NY and at the University of Pittsburgh School of Medicine, Pittsburgh, PA. Since 2012 he is a faculty member of the Department of Surgery at Massachusetts General Hospital, Harvard Medical School, Boston, MA. Dr. Ferrone's research program focuses on the molecular characterization of escape mechanism(s) utilized by tumor cells to avoid immune recognition and destruction and on the development of combinatorial immunotherapeutic strategies to counteract the escape mechanism(s) utilized by tumor cells. These studies are greatly facilitated by the large panel of HLA antigen- and human tumor antigen-specific monoclonal antibodies he has developed and shared with the scientific community over the years.
---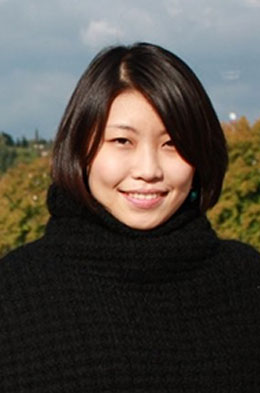 Christie Zhang
Project Team Leader,
Elstar Therapeutics
---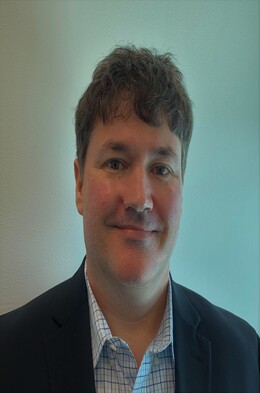 John Rossi
Vice President, Head, Translational Medicine, ,
Syncopation Lifesciences
John M Rossi is Vice President of Translational Medicine at Syncopation Life Sciences. John is an experienced Cell Therapy and Biotechnology leader with over 22 years of experience building robust clinical pharmacology, predictive biomarker, and correlative science processes to support oncology drug development. Most recently John was Senior Vice President of Research and Head of Translational Medicine at CERo Therapeutics. At CERo, John helped to guide Research, Process Development and Vector Sciences teams to advance preclinical initiatives. Prior to CERo, John was Senior Director and Head of Clinical Pharmacology at Kite, a Gilead Company. At Kite, John played an instrumental role in supporting global approvals of both Yescarta® and Tecartus® as well as IND approvals to advance investigational autologous T cell therapy products (KITE-363 and KITE-222). Among John's notable achievements at Kite, he has represented the organization through numerous external scientific presentations and collaborative manuscripts with leading academic researchers in the cell therapy field. Significant scientific accomplishments include the discovery of novel metrics to characterize CAR T cells based on functionality and fitness, novel biomarker knowledge helping to elucidate CAR T-cell mechanism of action in humans, mechanistic information on CAR-related toxicities, novel insights into the biology of the tumor immune microenvironment, and the pivotal role of IL-15 in the context of CAR T-cell function. John began his tenure in clinical pharmacology and biomarker development at Amgen in 2002, leading global biomarker development for Phase III registrational trials in oncology (trebananib, AMG386), and preclinical, first-in-human and Phase II clinical trials (AMG780, AMG224 and AMG176). John has co-authored over 35 publications in the field of cell therapy and is co-inventor on 9 issued or submitted patents. John earned his Master of Science degree in Molecular Biology at Portland State University and his B.S. degree in Biology at Pitzer College in Claremont CA.
---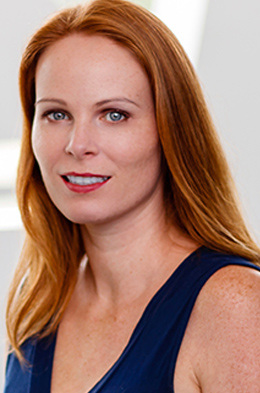 Alison Crawford
Associate Director of Immuno-oncology,
Regeneron Pharmaceuticals, Inc.
Dr. Alison Crawford is an Associate Director of immuno-oncology at Regeneron Pharmaceuticals, Inc. She has >18 years of immunology research experience, including > 9 years in the pharmaceutical industry. At Regeneron Pharmaceuticals, her team is responsible for IND-enabling studies as well as mechanistic studies using bispecific antibodies for oncology indications. She led the in vivo pre-clinical research efforts on REGN4018 (MUC16xCD3) and REGN5668 (MUC16xCD28) to advance the antibodies through to IND submission. Dr. Crawford completed her BSc in Immunology from Glasgow University before being admitted to the Wellcome Trust Ph.D. program at Edinburgh University where she focused on T cell memory. Her post-doctoral work at the University of Pennsylvania examined T cell exhaustion during chronic viral infection and the use of checkpoint blockade to alleviate this exhaustion.
---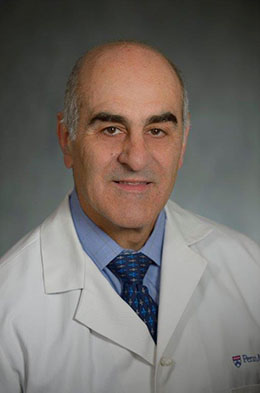 William Williams
President, CEO,
Briacell Therapeutics Corporation
Dr. Williams is the President and CEO of BriaCell Corporation, where he has shepherded Bria-IMT™ into the clinic, established positive proof-of-concept, forged a collaboration with Incyte for novel combinations and coordinated the development of an off-the-shelf personalized approach to cancer immunotherapy. While at Incyte Corporation as Head of Exploratory Development, he brought numerous molecules into the clinic and established proof of concept in several disease areas. At GlaxoSmithKline he worked to bring several molecules into the clinic, ran a biomarker laboratory and spearheaded initiatives to utilize emerging technologies in drug development. At the University of Pennsylvania, he developed novel methods of bioactive peptide design, ran a major research program in receptor biology, and was able to bring novel therapies into the clinic. He has been involved in several successful new drug applications, including drugs for lymphoma, ovarian cancer, osteoporosis, nausea and vomiting, myelofibrosis and polycythemia vera.
---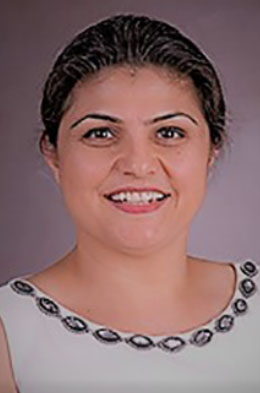 Balveen Kaur
Professor,
The University of Texas Health Science Center
Dr. Balveen Kaur is Professor and John P. and Kathrine G. McGovern Distinguished Chair within the department of Neurological surgery. She has an active research interest in translational therapeutics and is considered an expert in the field of oncolytic viral therapy. Dr. Kaur has published more than 100 manuscripts and book chapters pertaining to cancer biology, tumor microenvironment and novel therapeutics. She has a strong track record of mentoring students and post-doctoral fellows. She also serves on several national/international committees, and has been an invited chair on several NIH study sections and review panels. She is Principal Investigator/Project leader on several NIH grants pertaining to Neuro-oncology.
---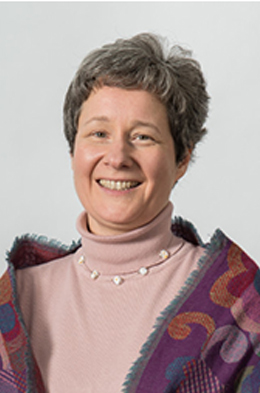 Tatiana Novobrantseva
Co-founder and Chief Scientific Officer,
Verseau Therapeutics
---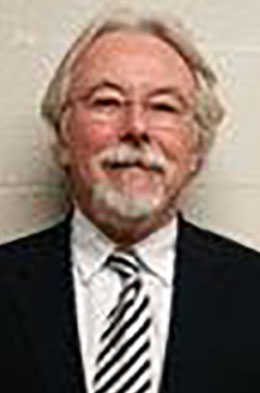 Scott Durum
Head, Cytokines and Immunity,
NIH
Scott K. Durum PhD trained at Oak Ridge, National Jewish Denver and Yale before coming to the National Cancer Institute, National Institutes of Health where he is chief of the Section of Cytokines and Immunity. His lab has studied the role of cytokines in the immune system, with a long interest in the IL-7 pathway which is essential for T lymphocyte development and survival. His lab together with collaborators found gain-of-function mutations in the IL-7 receptor that drive acute lymphoblastic leukemia, the most common cancer in children. They are currently studying the mechanism of leukemogenesis and developing therapeutics to target the pathway. He also plays in NIH's band, the Affordable Rock n Roll Act.
---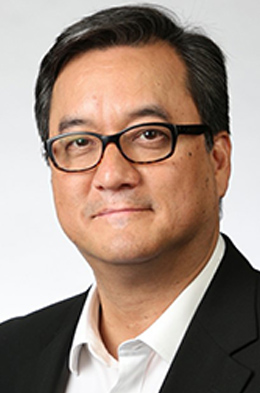 Patrick Hurban, PhD
Senior Director and Global Head, Translational Genomics,
Q2 Solutions
---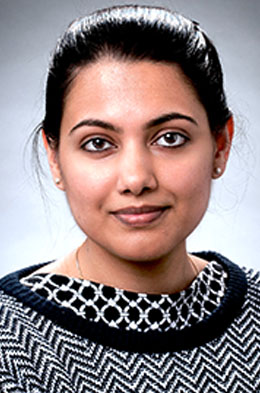 Indu Venugopal
Research Scientist,
SRI International
---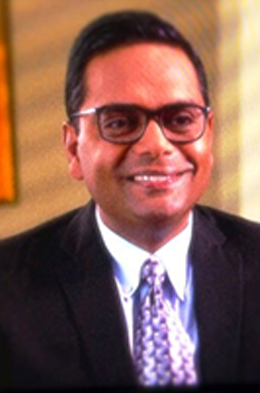 Lokesh Agrawal
Program Director, Biorepositories and Biospecimen Research Branch (BBRB), ,
NIH
Dr. Lokesh Agrawal at NCI, directs and leads projects on biospecimen integrity and understanding the role of biospecimens in biomarker development by studying pre-analytical variables using molecular approaches. Currently at NCI he also leads and directs a Cancer Moonshot Biobanking program. Dr. Agrawal has expertise in biomarker development including clinical laboratory science and regulatory experience to strengthen programs in biospecimen acquisition and biospecimen research. Before joining NCI in 2012, Dr. Agrawal worked at MedImmune Inc./ Astrazeneca, and Rapid pharmaceuticals where he was a team leader on various projects involving pre-clinical/clinical biomarker assay development/validation and managed several cross functional teams across to qualify and validate clinical biomarker assays in oncology, vaccine and infectious diseases space. Dr. Agrawal also led and directed several gene therapy NIH-sponsored projects at Thomas Jefferson University and did his postdoctoral fellowship at Indiana University-Purdue University at Indianapolis (IUPUI, where he discovered the role of CCR5 Delta32 protein in HIV pathogenesis. He earned his Ph.D. from All India Institute of Medical Sciences, India and has authored and co-authored several manuscripts in high impact journals. Dr. Agrawal current main interests include development and validation of predictive and prognostic biomarkers using biospecimen science for cancer treatment and diagnosis.
---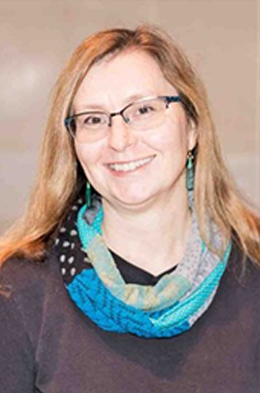 Katherine Seidl
Vice President Immunology Research and Development,
SQZ Biotechnologies
---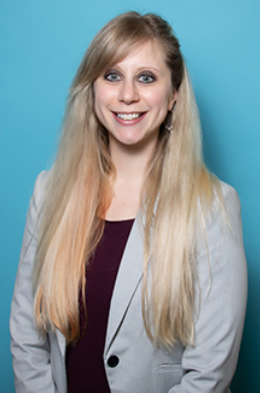 Tullia Bruno
Assistant Professor, Immunology,
University of Pittsburgh
Tullia C. Bruno, PhD, is an Assistant Professor in the Department of Immunology at the University of Pittsburgh and a faculty member in the Tumor Microenvironment Center and the Cancer Immunology and Immunotherapy Program at the UPMC Hillman Cancer Center. She obtained her Ph.D. in Immunology from Johns Hopkins in 2010 and completed her postdoctoral fellowship at the University of Colorado in 2015—both with a focus in tumor immunology. While Dr. Bruno's PhD training focused on inhibitory receptors on intratumoral T cells, she became interested in tumor infiltrating B cells during her postdoctoral fellowship and has built her independent research program around understanding their function in multiple human cancers, in particular, lung and head and neck cancer. Dr. Bruno's overall research objective is to develop a B cell-specific immunotherapy in the next five to ten years.
---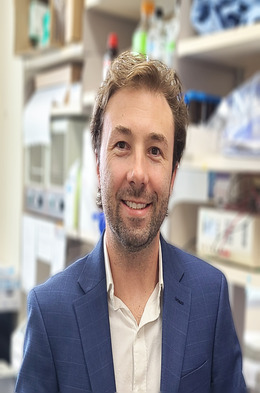 Bradlee Heckmann
CSO,
Asha Therapeutics
Dr. Heckmann is a principal investigator at the USF Health Neuroscience Institute and serves as the director of the Center for Spatial Biology & Neuroimmunology with academic faculty appointments at the University of South Florida Morsani College of Medicine and the University of South Florida College of Engineering. In addition to his academic appointments, Dr. Heckmann is the Chief Scientific Officer at Asha Therapeutics. Dr. Heckmann's major scientific discoveries and advancements include the discovery and characterization of LC3-associated endocytosis (LANDO) in immune regulation in neurodegenerative diseases, neuroinflammation, and neuro-oncology research published in journals including Cell and Science Advances. Dr. Heckmann has received multiple awards and honors including a Ruth L. Kirschstein National Research Service Award, a National Cancer Institute Award in Pediatric Oncology, an Excellence in Science Award from the AAAS, and is an International Fellow of the Royal Society of Medicine.
---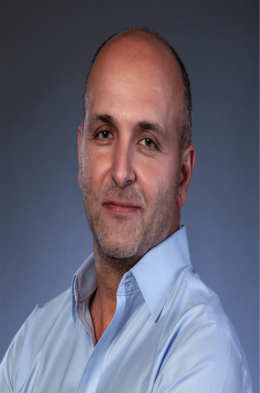 Shahram Salek-Ardakani
Chief Scientific Officer,
Janux Therapeutics
---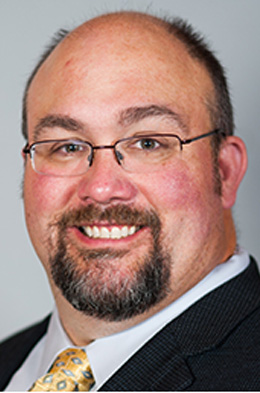 John M. Burke
President, CEO, and Co-founder  ,
Applied BioMath
Dr. John Burke is a Co-Founder and the President and CEO of Applied BioMath, LLC. He has over 24 years of mathematical modeling, analysis, and simulation experience in life sciences and mathematical biology, and over 18 years experience assisting pharmaceutical and biotechnology research, development, and clinical trial support. Prior to co-founding Applied BioMath, John served as the head of Systems Biology at Boehringer Ingelheim, where he was responsible for starting, implementing, scaling, and managing the strategy, portfolio, and efforts of Boehringer Ingelheim's systems pharmacology initiative. Dr. Burke also worked at Merrimack Pharmaceuticals, where he supported multiple biologics projects. He received his PhD in Mathematics from Arizona State University (ASU) in 2003. He received his BS and MS in Applied Mathematics from University of Massachusetts Lowell, where he is presently an Adjunct Professor at the Mathematics Department. Following his graduate work, Dr Burke joined Douglas Lauffenberger's lab, in the Biological Engineering Dept, at the Massachusetts Institute of Technology as a Postdoctoral Fellow, and later as a Sr Fellow. After MIT, he joined Peter Sorger's lab, in the Systems Biology Department, at Harvard Medical School, as Co-scientific Director of the Cell Decision Process, an NIH Center of Excellence. While at MIT and HMS, he provided systems math modeling and simulation consulting and advice for numerous biotechs and pharma, including AstraZeneca, Pfizer, Momenta, and other companies
---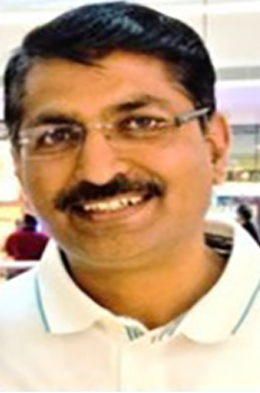 Shailesh Dudhgaonkar
Deputy Research Director ,
Biocon Bristol Myers Squibb R&D Center (BBRC)
---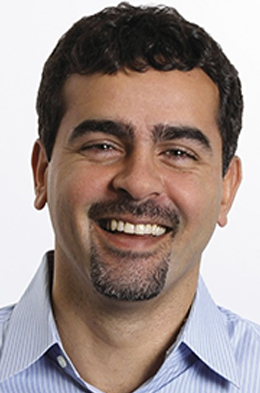 Raed Samara Ph.D
Associate Director, Global Product Management, NGS ,
QIAGEN
---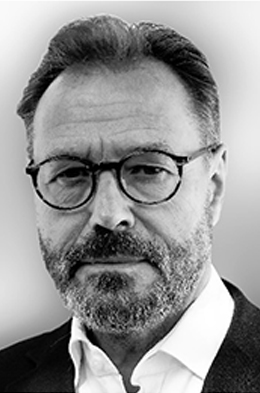 Geert Mudde
CSO and Managing Director, Founder, OncoQR ML GmbH,
S-TARget therapeutics
---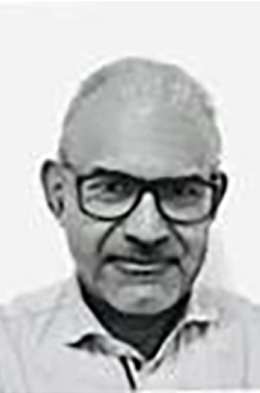 Hani Gabra
Co-Founder/ Chief Scientific Officer,
Papyrus Therapeutics
Professor Hani Gabra joined BerGenBio in 2019 as Chief Medical Officer, based in Oxford UK. He has extensive experience of preclinical cancer biology and clinical drug development, having previously been Vice President in Early Clinical Development at AstraZeneca in Cambridge, UK, concurrently holding the positions of Professor of Medical Oncology at Imperial College London and Honorary Consultant in Medical Oncology at Imperial College Healthcare NHS Trust (since 2003) and Adjunct Professor at the Centre for Cancer Biomarkers at University of Bergen (since 2016). He was previously Head of Medical Oncology, Director of the Ovarian Cancer Action Research Centre and Head of Imperial College Cancer Clinical Trials Unit, as well as Chief of Service of the West London Gynaecological Cancer Centre at Imperial College London. Prof Gabra is an internationally recognised leader in translational research and gynaecological oncology.
---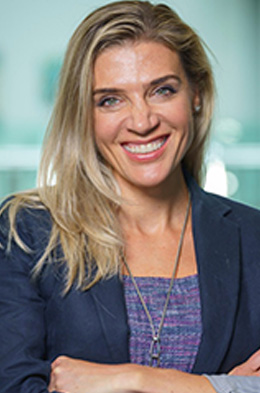 Sashka Dimitrievska
Senior Director & Therapeutic Area Head for Oncology & Immuno-Oncology Information Practice ,
AstraZeneca
---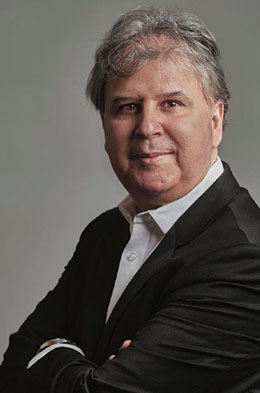 Eric Halioua
President & CEO,
PDC*line Pharma
Serial entrepreneur that combines strong strategic, technological, managerial, fund-raising and deal-making experience. During my career I achieved together with my different teams to bring four drug candidates from research to the clinics (up to phase IIb). Overall, Eric has raised as of now a total of more than €130 million from VCs and strategic partners in Europe, USA, Japan and Korea and have had numerous successes in the sale and initial public offering of biotechnology companies. He is President and CEO of the biotechnology company PDC*line Pharma and board member of VitriCell and Essenscia (Bio.be). Eric is co-founder of four biotechnology called Myosix (bought by Genzyme mid-2002), Murigenetics, HairClone and Digital Orthopaedics. He is co-Inventor of the first GMP approved mobile manufacturing unit for cell therapy. Eric worked for 12 years in the Healthcare and Life Sciences Practice of Arthur D. Little. Eric holds two master degrees in Pharmacology and Molecular Biology and a MBA from ESSEC business school (Paris, France), with an advanced degree from the Health Care ESSEC chair.
---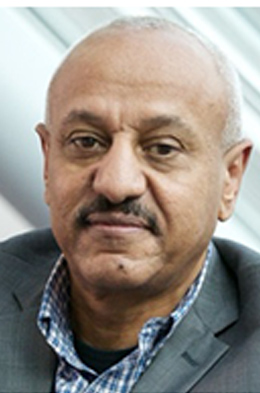 Alem Truneh
Co-founder & Chief Technology Officer,
ImCheck Therapeutics
---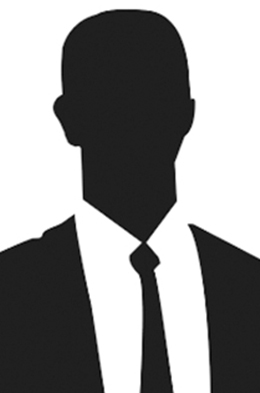 Cyril Konto V
ice-President of Clinical Development ,
Allogene Therapeutics
---