Speakers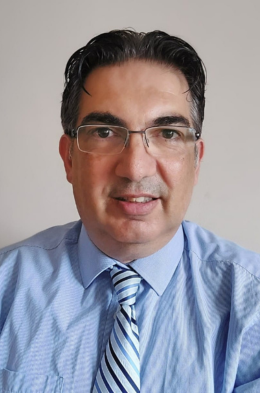 Emmanouil Karteris
Reader in Biomedical Sciences,
Brunel University
Emmanouil Karteris
Dr Emmanouil Karteris is a Reader at Brunel University London, Head of Cancer Biomarkers and Cellular Endocrinology Lab (www.cbcel.org), and Departmental Director International for Life Sciences. He gained his BSc degree in Medical Biochemistry (University of Surrey, UK, 1995), MSc in Medical Genetics with Immunology (Brunel University, UK 1996) and his PhD (Warwick University, UK 2000). Dr Karteris has published 96 research manuscripts (h-index 33, i10-index:67) and presented over 100 abstracts in leading international conferences. He also has expertise IP law and in setting up clinical studies. His lab -in collaboration with oncologists nationwide- primarily works on the clinical utility of liquid biopsies, namely characterization and enumeration of circulating tumour cells, measurements of cfDNA and ctDNA, as well as RNA-sequencing analyses.
---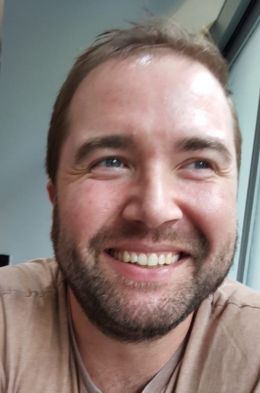 Steven Johnstone
Field Applications Scientist, EMEA FAS,
Bio-Techne
Field Application Specialist for Bio-Techne, specialising in the Namocell range of instruments, and covering the EMEA region. I've been an FAS for 3 years, and prior to that worked in R&D in the field of cell and molecular biology. I have a Ph.D in Stem Cell Biology from the University of Glasgow, and have a total of 18 years in the industry.
---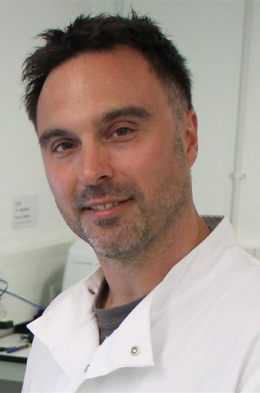 Nik Matthews
Head of the Imperial BRC Genomics Facility,
Imperial College London
Started my career on the Human Genome Project at the Sanger Institute in Cambridge, UK. Made a team leader at Sanger. Then moved to Cancer Genomics at Cancer Research UK (CRUK) Cambridge Institute, where they had 3 Genome Analyzers – some of the first in the world. Headed own lab in London at the London Research Institute at CRUK where he started genomics side the project TracerX (Lung Cancer Study) which became the Francis Crick Institute.I am also as a founder member of a Genomics Core Manager Consortium called the London Genomics Network (LGN) https://londongenomicsnetwork.org/, where we discuss new technologies & experiences.
---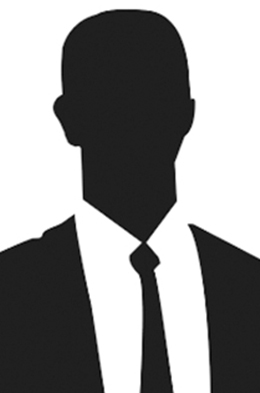 Stephen Evans
Professor,
University of Leeds
Steve Evans obtained his BSc in Physics from Queen Mary College in 1984 and PhD from the University of Lancaster in 1987. He undertook postdoctoral research at Imperial College and was a Visiting Scientist at Eastman Kodak, Rochester, NY, USA. In 1991, he joined the School of Physics and Astronomy faculty at the University of Leeds. He has held posts as Deputy Director of the Centre for Self-Organising Molecular Systems (SOMS) and the Head of the School of Physics & Astronomy. He currently heads the Molecular and Nanoscale Physics group and is the Scientific Research Director of the NIHR Centre for Surgical Technologies. His main research interests are i) the development of theranostic agents (nanomaterials and microbubbles) for imaging and treating cancer and infection and ii) the biophysics of single cells, using microfluidics for understanding disease progression
---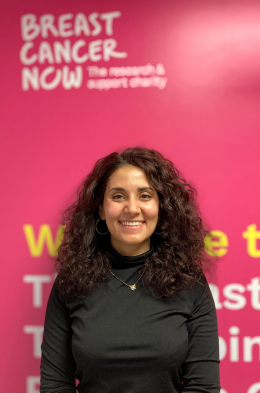 Shefali Thakur
Higher Scientific Officer,
The Institute of Cancer Research
I'm a recent graduate with specialization in Molecular cancer biology. I did my PhD at World Health Organization's 'International agency for research on cancer' in Lyon, France. My expertise includes molecular biology, cancer biology, genetics and next generation sequencing technologies. I currently work on aggressive breast cancer and associated resistance to therapy in clinic and exploit single cell technologies to understand how tumour heterogeneity gives rise to metastatic and chemoresistant phenotypes in breast cancer at 'The Institute of Cancer Research' in Chelsea. I've previously worked at BIOCEV, a EU funded research institute in Czech republic on chromatin remodelling and have completed my under-graduation from institutes in Czech republic, Sweden and India.
---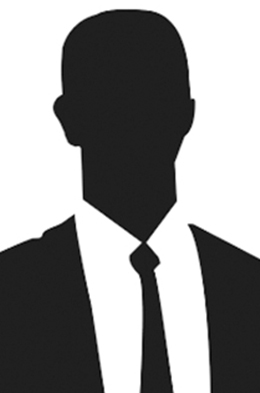 Susan Heavey
Lecturer,
University College of London
---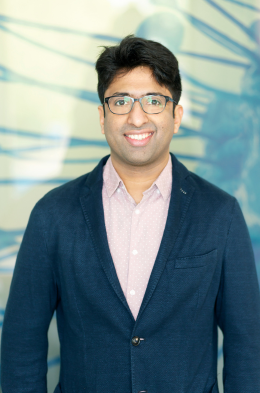 Danish Memon
Lead Bioinformatics Scientist,
ThirtyFiveBio
Danish Memon has a background in cancer data science and is driven by a deep commitment to utilizing omics datasets potential in advancing pharmaceuticals and revolutionizing the precision matching of treatments to individual patients. Presently, he holds the role of a Lead Bioinformatician within the M:M Bio ecosystem supporting ThirtyFiveBio, where his primary responsibility is to extract valuable insights from molecular datasets, shedding light on the biological aspects and therapeutic possibilities of oncology-focused drug targets. Over the years, he has accrued substantial experience in advising biotechnology firms on tasks such as identifying suitable targets, assessing the worth of pharmaceutical assets, selecting disease indications, and devising biomarkers for clinical trials.
---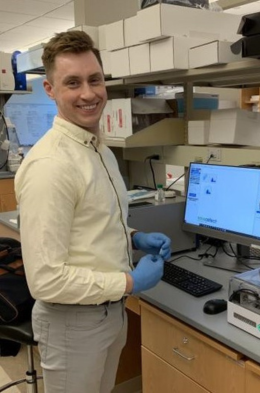 Michal Bonar
Distribution Support Manager EMEA,
Nanocellect
---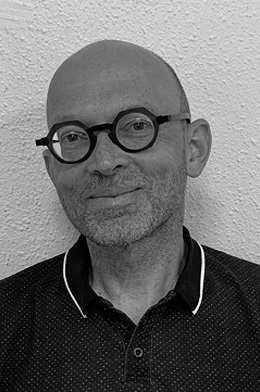 Alain Wagner
Co-founder,
MicroOmiX Tech
Alain Wagner is Director of Research at the CNRS and heads the BioFunctional Chemistry team of the UMR 7199 at the Faculty of Pharmacy in Strasbourg. He is interested in manipulating living systems through the use, in situ, of chemical reactions capable of operating in complex biological media. His work particularly focusses on development of cleavable linkers and payloads with new or combined mode of action for safer Antibody Drug Conjugate (ADC). Alain also pioneer a microfluidic technology allowing for the analysis and sorting of large population of single cells on the basis of their secretory activity. In 2021 Alain co-founded MicroOmiX s start-up developing advanced single cell-based R&D in the field of antibody and cell-based product development. Combining research and technology transfer Alain is author of more than 160 peer reviewed publications, inventor of 30 patents and co-founder of 5 start-ups.
---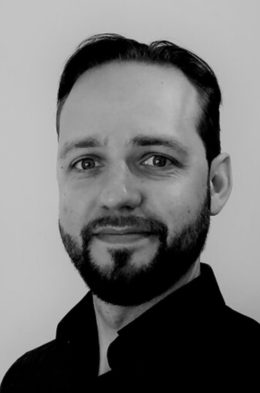 Viktor Lukacs
Assistant Professor,
University of Leeds
---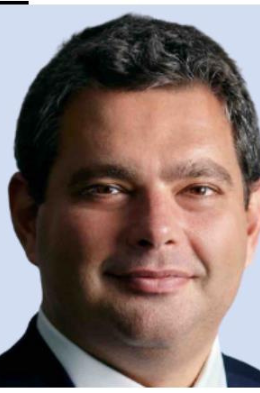 Alessandro Riccombeni
National Genomics Officer,
Microsoft
Dr. Alessandro Riccombeni has more than 14 years of international experience in genomics research, product development, and business strategy across the US and EMEA. Riccombeni has led the development of cloud platforms for bioinformatics and commercial services for gene editing. He started his career in research, leading projects in Oncology and Infection Biology for 6 years before moving into industry.
---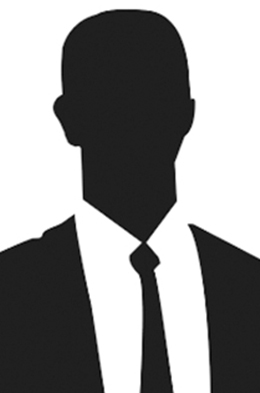 Senior Representative, Adaptimmune Therapeutics Plc
Senior Representative,
Adaptimmune Therapeutics Plc
---
Dimitrios A. Lamprou
Professor (chair) of Biofabrication and Advanced Manufacturing,
Queen's University Belfast
Dimitrios Lamprou (Ph.D., MBA) is Full Professor (Chair) of Biofabrication and Advanced Manufacturing, and Director at MSc Industrial Pharmaceutics at Queen's University Belfast (QUB). He is also the Chair at United Kingdom and Ireland Controlled Release Society (UKICRS) and the Chair of the Academy of Pharmaceutical Sciences (APS) Emerging Technologies Focus Group. Dimitrios, is the author of over 150 peer-reviewed publications, has over 400 conference abstracts, has given over 150 Invited Talks in institutions and conferences across the world, and has secure Funding more than £4M. Dimitrios has been recognised as world leader in 3D Printing & Microfluidics. PubMed-based algorithms placed him in the top 0.088% of scholars in the world writing about 3D Printing and on the top 0.071% of scholars in the world writing about microfluidics, in the past 10-years. Moreover, PubMed-based algorithms placed him in the top 0.63% of scholars in the world writing about nanofibers. Dimitrios has also been named in the Stanford University's list 2021 & 2022 of World's Top 2% Scientists, for his research in Pharmaceutics and Biomedical Engineering. His research and academic leadership have been recognized in a range of awards, including the Royal Pharmaceutical Society Science Award and the Scottish Universities Life Sciences Alliance Leaders Scheme Award. For more info, please visit www.emergingtechnologieslab.com.
---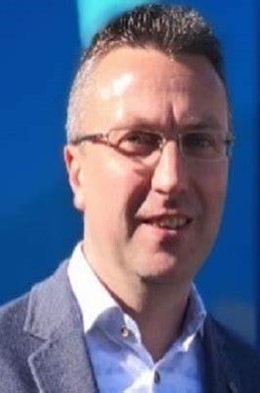 Rick Kamps
Head Research Engineer in the Department of Toxicogenomics,
Maastricht University
Currently, Dr. Rick Kamps is working as a Laboratory Manager in the Department of Toxicogenomics and as a teacher supervising many Bachelor students in the concept of Problem Based Learning (PBL) in the Faculty of Health, Medicine, and Life Sciences since 2010. Furthermore, he has more than 25 years of research experience in the diagnostics and biotechnology sector (e.g., Academic Hospitals in Aachen (Germany) and Maastricht (the Netherlands), and Philips Research Eindhoven (the Netherlands). He is more than a decade skilled in Next-generation sequencing in multiple applications (e.g., RNA/DNA sequencing). At the end of 2020, he gained a Ph.D. in Resolving the Role of Genetic Defects and the Mitochondrial DNA Copy Number in Mitochondrial Disease and Embryonic Development.
---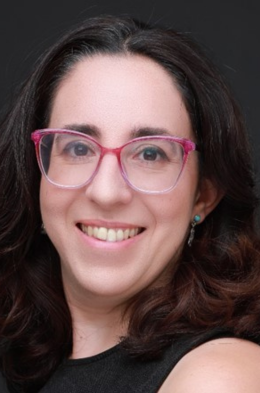 Ester Kalef-Ezra
Postdoctoral Research Fellow, Proukakis Lab,
University College London
Dr Ester Kalef-Ezra is a Postdoctoral Research Fellow at UCL at Proukakis lab at University College London. She gained her BSc degree in Biology (University of Patras, 2010), MSc in Protein Biotechnology (University of Crete, 2012), and PhD related to mitochondrial biogenesis (University of Crete, 2016). Recently, she became an Associate Fellow of the Higher Education Academy (AFHEA). Dr Kalef-Ezra has more than 12 years of international experience in laboratory research, including various genomics, biochemical, cell biology, and epigenetics techniques. Over the last 2 years, she is exploring the nature and roles of somatic CNVs in Parkinson's disease by employing multiple single-cell whole genome sequencing (scWGS) methods
---