Speakers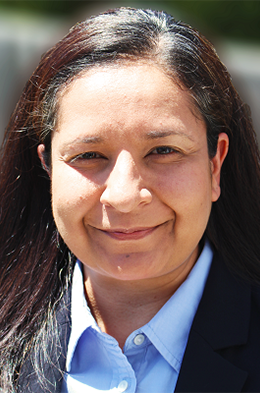 Jyoti Chandok
Assistant-Chief Medical Technologist (Point-of-Care Testing),
McGill University Health Centre
Jyoti Chandok is a seasoned professional who has been working in the healthcare sector for over 19 years. She has fulfilled several roles specializing in patient care including phlebotomy, blood analysis for hematology, immunology, genetics, and specialized method development for HIV drug-level testing using mass spectrometry.
Currently, Jyoti is an Assistant Chief Medical Technologist of Point-of-Care at the McGill University Health Center (MUHC) in Montreal, Quebec, Canada. She holds a B.Sc. in Cell and Molecular Biology from Concordia University and is an active member of both the Ordre professionnel des technologistes médicaux du Québec (OPTMQ) and the Canadian Society for Medical Laboratory Science (CSMLS).
---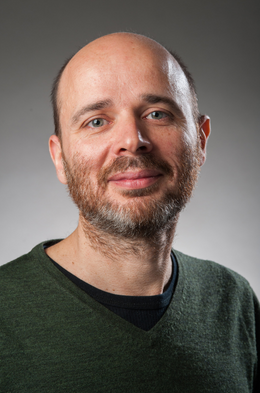 Pedro Estrela
Director C3Bio - Centre for Biosensors, Bioelectronics and Biodevices,
University of Bath, UK
Pedro Estrela is Professor of Biosensors and Bioelectronics at the Department of Electronic & Electrical Engineering and Director of the Centre for Biosensors, Bioelectronics and Biodevices (C3Bio) at the University of Bath. He has a background in Physics (degree and Masters from the University of Lisbon, PhD from the University of Amsterdam) and started working in the field of biosensors in 2000 (University of Cambridge until 2008 and University of Bath since 2008).
Prof. Estrela's research focuses on the development of labelfree electrical, electrochemical and plasmonic biosensors for a wide range of applications such as medical diagnostics and environmental monitoring. He has over 150 peer-reviewed publications. He is an Associate Editor for the journals Biosensors & Bioelectronics, Scientific Reports, Sensors, Frontiers in Sensors and Advanced Devices & Instrumentation and Specialty Chief Editor in Frontiers in Lab on a Chip Technologies.
---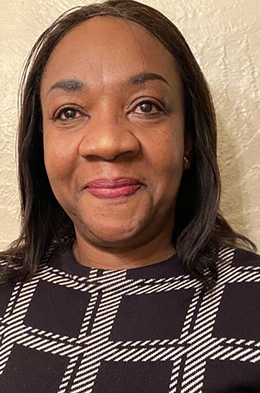 Uchenna Okeahialam
Advanced Biomedical Scientist (POCT),
Airedale and Bradford Hospitals Integrated Pathology Solutions, UK
---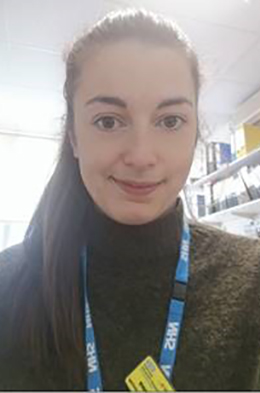 Hannah Lowe
Clinical Scientist ,
East Kent Hospitals University NHS Foundation Trust, UK
Her microbiology career began at The University of Sheffield, where she was funded by The Microbiology Society to conduct a research project on the hospital pathogen C. difficile. This inspired Hannah to pursue a career in microbiology after my BSc, where she secured a job as a phlebotomist and laboratory assistant within an NHS Trust in order to gain some clinical experience. After her master's degree, she worked at Public Health England for a year before securing a place on the NHS Scientist Training Programme (STP) within microbiology, where she is currently training to become a clinical scientist.
---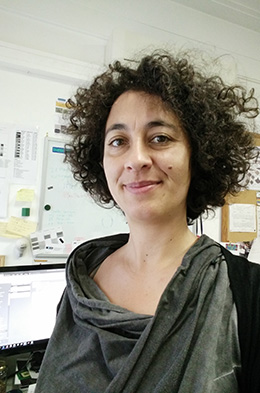 Vania Silverio
R&D Microfluidics Scientist ,
INESC-MN, Portugal
Dr Vania Silverio is a Microfluidics architect with strong background in microengineering. She combines know-how in simulation, design and fabrication of micron-sized fluidic paths with the integration of sensing and actuation elements towards the miniaturization of laboratories.
Dr. Silverio is the Leader of the Microfluidics group at INESC Microsystems and Nanotechnologies (INESC MN) providing modular microfluidic solutions. She is Invited Assistant Professor at the Physics Department of Instituto Superior Tecnico (IST), ULisboa where, among others, she is the responsible for the curricular course on Microfluidics, unique in Portugal. She supervises PhD and MSc theses focusing the development of Microfluidics to tackle a wide range of scientific problems and applications from biomedical to aerospace, to pharmaceutical, etc.
She has a Licenciatura in Technological Chemistry (FCUL, ULisboa, 2003). As an Undergraduate Researcher she focused on chemical fluid dynamics and thermodynamics (FCUL 1 year, INETI 1 year). She then targeted microfluidic flow and heat transfer research for 6 years as Research Assistant and during her PhD in Mechanical Engineering (2016, IST). She joined INESC MN in 2016 as a postdoc developing integrated microfluidic platforms for biomedical diagnostics.
---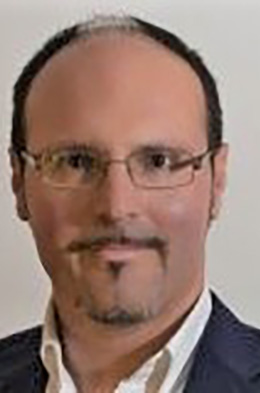 Germano Ferrari
Director of Medical and Scientific Affairs(Europe) ,
NOVA Biomedical,UK
Germano Ferrari PhD, MBA , is Director of Medical and Scientific Affairs for Europe at NOVA Biomedical.
He holds a Master's Degree in Biotechnology from the University of Bologna (Italy) and a PhD in Industrial Biotechnology from the University of Milan Bicocca (Italy), as well as a Masters in Business Administration from SDA Bocconi (Milan, Italy).
Over the years he has held positions in the areas of Research and Development, Business, Clinical Development and Program Management in biotech, pharmaceutical and diagnostic companies in Italian and international companies as well as in academia.
Professor in international masters and doctorate courses, he is the author of several scientific publications and has participated as invited speaker at several international professional events.
---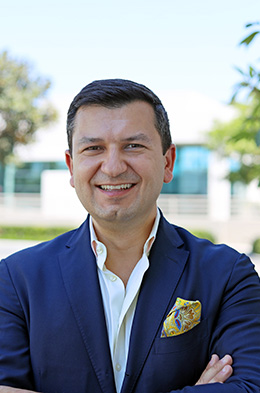 Dr. Ali Tinazli
Chief Commercial Officer ,
Fluxergy, USA
Prior to his role at Fluxergy as Chief Commercial Officer where he is overseeing all commercial operations, strategic planning, business development, sales, and strategic partnerships, Dr. Ali Tinazli has been leading the corporate-wide, global strategy for Healthcare and Life Sciences for Hewlett-Packard (HP Inc.) and built a new life sciences business at SONY in his earlier career. He also currently serves as Board Member and Angel Investor at various start-up companies ranging from cyber security and digital health to oncology. Dr. Ali Tinazli has a deep background in the science and business of biomedicine and healthcare.
---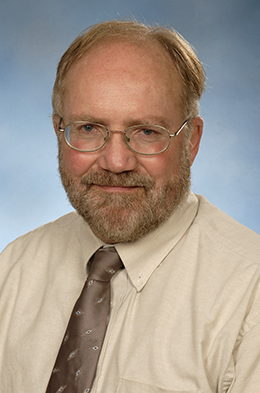 Robert H. Christenson
Medical Director - Core Laboratories and Point of Care Testing,
University of Maryland Medical Center, USA
---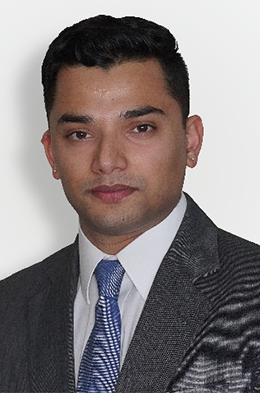 Dr. Prajwal Paudel
Product Development Scientist ,
ACROBiosystems,USA
---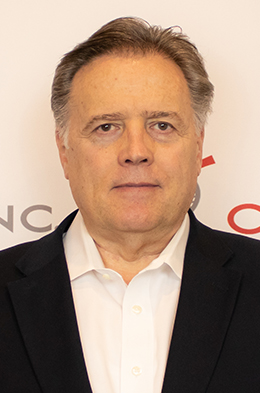 Dwight Egan
CEO,
Co-diagnostic
Mr. Egan has been engaged in private investment business from February 1999 to the present. He was a senior executive at Data Broadcasting Corporation, a leading provider of wireless, real-time financial market data from 1995 to 1999 after co-founding and serving as CEO and Chairman of the Board of Broadcast International, Inc. from 1984 to 1995, when Data Broadcasting Corporation acquired Broadcast International and created CBS MarketWatch. Mr. Egan is a cofounder of Co-Dx and its President and CEO since its inception, actively involved in the day-to-day operations and guiding the vision for the company and its future.
---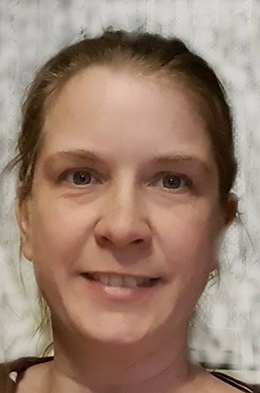 Nicola Hodges
Point of Care Coordinator ,
Royal United Hospitals Bath NHS Foundation Trust, UK
Nicola is the POCT coordinator at the Royal United Hospitals Bath Foundation Trust and have been for just over 2 years now. Before this she was a senior biomedical scientist in biochemistry in the manual section again for around 2 years and a specialist BMS since 2003. Her most recent education was the certificate in expert practice in POCT awarded by the IBMS in 2021.
she have always had a great passion for POCT and I enjoy my job despite the many challenges. She believes that POCT is the ultimate integration of the laboratory and patients and never so much in the limelight as it has been during these COVID times.
---