A CRO is an executive who can spot untapped opportunities and weaknesses in a business that can lead to measurable sales and growth in the future. Traditionally, sales, marketing, service, and other departments have worked independently, but the need for a unified approach to customer experience has led to the creation of the CRO role.
Today, CROs are primarily focused on strategy and methodologies and bringing in revenue. As businesses strive to achieve growth and success, their role has become increasingly important. B2B companies are shifting their focus from traditional methods to digital approaches, which are more predictable and scalable, disrupting the B2B customer experience model.
So, what attributes or qualities make an ideal Chief Revenue Officer? What are the most important metrics a CRO can develop for a successful revenue operation alongside daily deals? Let us explore the key points in this blog.
Key Imperatives for Revenue Generation and Growth
One of the primary responsibilities of CROs is to drive revenue growth for the organization. To accomplish this, they must
Focus on several key areas: strategy, customer acquisition, customer retention, and revenue optimization

Develop a clear revenue growth strategy that aligns with the company's goals and values, analyzing the target market, identifying new revenue streams, and creating a plan to achieve revenue growth targets

Identify the most effective customer acquisition channels and optimize the sales funnel to increase conversions through experimenting with different marketing channels, developing targeted campaigns, and implementing a robust lead generation strategy

Focus on customer retention by providing excellent customer service and support, which will help to maintain a loyal customer base and increase the customer's lifetime value

Focus on revenue optimization by analyzing data, identifying areas for improvement, and implementing changes to improve revenue growth

Sales Leadership and Chief Revenue Officers
Essentially, the role of a CRO is to drive revenue growth. The key imperative to drive enterprise valuation is what makes them a powerful and important person on the general board of a company. However, this is more complex than driving sales growth, particularly in the SaaS business model. This is why one cannot explicitly conclude whether sales leaders always logically become the best CROs or require a different background.
Well, the answer varies. While sales leaders may possess some of the necessary skills and experience to become a successful CRO, it is not always the case that they are the best fit for the role. The latter is broader in scope and involves more strategic planning than the former position.
"In Eric's opinion, three key and necessary elements for a CRO contribute to driving revenue growth—one of their primary roles.
These are namely:

Driving bookings growth at the top of the sales funnel,

Managing the revenue cycle to ensure timely conversion of bookings into actual revenue, and

Focusing on net retention at the bottom of the funnel to retain existing customers.
While sales managers are typically responsible for driving new bookings, the CRO oversees the entire revenue cycle and ensures that all three elements function optimally to maximize revenue growth."
Charting Lucrative Growth
CROs play a crucial role in achieving sustainable revenue growth for businesses. To accomplish this, they need a deep understanding of the constantly changing market landscape and identify the best opportunities for revenue expansion. Moreover, the focus on increasing the lifetime value of their customers to the business is imperative for CROs to achieve sustainable and predictable growth. CROs can help businesses optimize all their revenue channels to perform at their highest level.
Today, successful CROs have discovered ways to leverage their company's partner ecosystems as an extension of their team to enhance revenue performance. As businesses face ever-changing market conditions, they play a critical role in helping them adapt and grow revenue.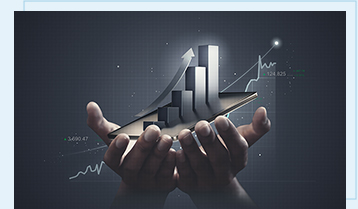 CROs and Product Roadmap for Organizations
By definition, a CRO acts as the interface between the company and its customers. They are not a product in the lab; they build the product with cost and for the customers as their duty to ensure that the product and experience are done and tailored.
One thing that matters the most and is true in leadership, in general, is experience and the attributes of the person to drive success, and for me, the question of the right person is a formula. The formula is the following passion, courage, and humility. If management is an illusion, leadership is important.
A CRO bridges the gap between a company and its customers and builds a product that caters to customers' needs and expectations while keeping the cost in check. To excel in this role, an individual must possess a certain attributes, including passion, courage, and humility. While passionate leaders enjoy what they do and strive to excel at it, courageous leaders inspire others to think, dream and execute big.
Lastly, leaders should be open to learning and understanding, regardless of their experience level. In conclusion, a CRO should possess the ideal combination of passion, courage, and humility. These attributes are essential for building a successful team that works towards achieving the company's revenue goals.
Who's who
Deb Deep Sengupta
Chief Revenue Officer - Cloud4C, Board Advisor, Investor, Former CEO SAP India & South Asia. Deep has a proven track record of building award-winning culture, inspiring next-generation leaders, transforming legacy software business to Cloud (SaaS) market leadership, and incubating new businesses to global scale & GTM. Deep's passion for growth-oriented businesses led him to invest and advise Founders & CEOs in B2B SaaS/Deep Tech startups across many different areas. As an Investor & Board Advisor, he helps mid-stage and late-stage start-ups with their GTM and growth strategies across People, Products, Process, & Pipeline. He is also a Mentor/Adjunct Faculty for London Business School's Executive Programs focused on growth and transformation for CXO.
Eric Duffaut
President and Global Head of Field & Marketing, Finastra. Eric has extensive experience in the technology industry and has held global leadership roles in sales, marketing, services, and partnerships over the past 30 years. He has a deep passion for music and even started his own rock band in the 1980s. Eric has worked at SAP, Oracle, and management board membership software and has a track record of creating meaningful long-term relationships with customers and partners. Currently, he oversees finance, go-to-market strategy, sales, services, marketing, and partner ecosystem growth. He is a highly motivated and energetic leader aiming to unlock stakeholders' potential through technology.